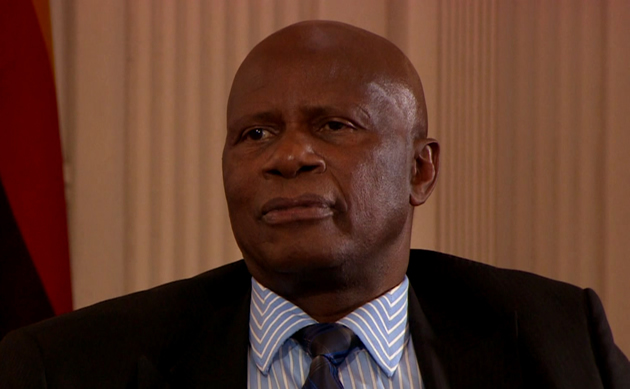 The Sunday Mail
I have not read any proposals by Chinamasa on the mechanics of securitisation. Nobody knows his plans. Is it rational to criticise what you do not know?
"Securitisation of minerals is one way of financing things; however, it brings a lot of risks. It's not an easy solution because you might end up giving away more than you are getting," outgoing senior World Bank country economist for Zimbabwe Nadia Piffaretti is reported to have warned Chinamasa.
I find this rather peculiar, both her remarks and the reaction from our media. Our media jumped at these comments and embraced them as though something enlightening or authoritative had been said.
Chinamasa has not said anything about the particular mechanics of any such securitisation.
As such there is no basis to warn him about a rather obvious concern. It would have made more sense for Piffaretti to say, 'securitisation is a viable option that can raise much needed finance for Zimbabwe and we are eager to see the specific details of any such deal if it materialises.'
There is something unpleasant about naysayers who jump to point out why something will not work before even hearing the specific details.
Unless Chinamasa has briefed Piffaretti on his particular plans I cannot see how she can even begin to offer patronising warnings.
Let's wait and see what Chinamasa says, if he says anything at all, before we offer our sermons on the mount.
For it's part, our local media would be helped by understanding that remarks by the IMF and World Bank are not gospel truth. Statements made by these institutions should be analysed not simply accepted as fact.
A recent illustration might help: In 2013, the head of the IMF, Christine Lagarde, said United Kingdom had to rethink his austerity strategy.
Britain's chancellor of the Exchequer George Osborne ignored the warning insisting he would continue to cut spending.
Last week, the IMF was forced to eat humble pie when the exact opposite of what it had predicted happened to the United Kingdom's economy.
Lagarde said the IMF had 'underestimated the growth of the economy' and the UK would actually be the fastest-growing economy in the advanced world in 2014.
This is not to suggest that securitisation is right, simply that we should be a bit more questioning.
Can the RBZ explain itself?
Still on the economy, I recently encountered some predictions made by a senior Reserve Bank staffer.
Senior division chief Simon Nyarota was reported as saying the economy will sink into negative territory in 2015 if the current decline is not arrested. Scary stuff.
"(The economy) is going to decline and it will be similar to the 2007/08 but this will be worse because we are dollarised so we do not have anything or a policy that will stabilise the economy immediately like what happened in 2009," Nyarota reportedly said at the Confederation of Zimbabwe Industries annual meeting.
Now my assumption is that he has been misquoted.
If he has not then I would be eager to hear more on precisely how 2015 will end up looking like 2007/2008.
What precipitated the catastrophic  2008 collapse? Are those speculative and inflationary conditions prevailing?
Do we have a chaotic currency situation in which it is impossible to legally acquire foreign exchange?
Senior officials must be conscious of their offices and the seriousness with which external actors pay attention to their remarks.
In this case Nyarota did not speak sense. I will not say he spoke nonsense.
Even if we carried on the current trajectory without any intervention, the economy will not look like 2008 next year.
Unthinking Journalism
We seem to be developing a serious cerebral problem in this country. How else can one explain the enthusiastic report by Rumbidzai Mashayahanya of the Zimbabwe Mail that Zimbabwe needs a whopping US$3 billion in exploration funding over the next three years.
The excited report was based on an unquestioning repetition of doomsday report pulled from the pessimistic internet. It would be helpful to note some sobering numbers. South Africa's mineral exploration budget in 2009 was US$0,2196 billion.
The total world mineral exploration budget in 2009 was US$7,32 billion. Can we stop writing and just start thinking. Bishop out.
Electrifying appointments
Politicians are survivors and many are morphing into champions in operations management and power generation. No? If not so one struggles to understand the strategy behind the appointments made by our good friend Mavhaire.
Dr Herbert Murerwa will chair the Zesa Holdings board. Murerwa is a sober guy not given to scandal and there is little to complain about. The problem is not so much the appointment of one or two politicians but a pattern that suggests a decidedly political approach as opposed to a business considerations. It would have been refreshing to see the list of appointments dominated by names that have earned reputations successfully managing other enterprises.
Let's take a closer look: Former Masvingo Governor and Resident Minister Willard Chiwewe was appointed to head the Rural Electrification Agency board; Zanu-PF Manicaland provincial chairperson Ambassador John Mvundura took the ZETDC chairmanship; Zanu-PF director for economic affairs Cde Nyasha Mandeya appointed Zesa Holdings board member; former Zvimba East legislator Cde Patrick Zhuwawo is now vice-chairperson of the Zimbabwe Power Company board that is chaired by Mr Stanely Kazhanje; former Chirumanzu-Kwekwe-Silobela Senator Clarissa Vongai Muchengeti was appointed to the Zimbabwe Power Company board; Bulawayo Zanu-PF provincial chairperson Professor Callistus Ndlovu appointed board member for the newly-established Kariba South Hydro Power Company; former ambassador and transport deputy minister Zenzo Nsimbi (former Bulawayo MP) who is a ZETDC board member;  Zanu-PF losing candidate for Bikita West Cde Elias Musakwa appointed a Zesa Enterprises board member; former Mutare South legislator Cde Fred Kanzama appointed to the PowerTel board; Cde Jacob Chademana who lost in the Masvingo North Zanu-PF primary elections is now in the National Oil and Infrastructure Company board; former Bikita East MP Cde Walter Mutsauri appointed chairman of PetroTrade board; former Home Affairs Deputy Minister Cde Shadreck Chipanga appointed to PetroTrade board.
Being a politician does not preclude one from taking up any post. The bishop's only prayer is that those appointed will perform to the same standard as professionals in industry.