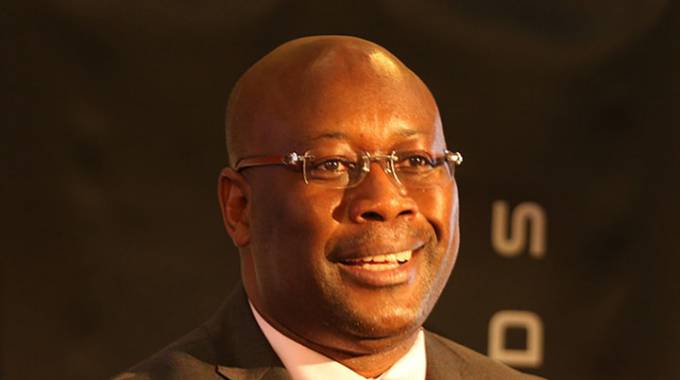 The Sunday Mail
Kuda Bwititi
Chief Reporter
Anjin is set to resume mining in Chiadzwa in May this year, while Russia's Alsora will complete setting up its office by the end of next month, raising expectations Government will achieve its targeted haul of US$400 million in revenues from diamond mining.
It is believed that the Chinese mining company, which was forced to shut operations in February 2016 as the old administration designated mining of the precious stones to the Government-owned Zimbabwe Consolidated Diamond Company (ZCDC) — will pour an initial US$20 million to restart operations.
Mines and Mining Development Minister Winston Chitando told The Sunday Mail that the new diamond policy will naturally attract additional investments into the sub-sector.
Minister Chitando said fresh investments will complement the "huge expansion drive" presently being implemented by ZCDC.
"ZCDC is on a huge expansion drive and is going to produce 4,1 million carats this year on the back of the conglomerate plant that was commissioned by His Excellency, President Mnangagwa, towards the end of last year.
"Anjin, which used to operate in the area, is now back on the ground. We expect that it will commence production, at the latest, by end of May. We are looking at it being a significant producer in that regard," he said.
In addition to mining its old claims, Anjin will also work on new areas, as well as carry out exploration.
Last year, Zimbabwe produced 2,8 million carats.
Minister Chitando believes that the diamond industry will anchor Government's vision to earn US$12 billion from the sector within the next four years.
An executive from Anjin, who elected to remain anonymous, said the company would replace some equipment that was either stolen or vandalised during its three-year hiatus.
"There is need to replace some of the equipment at the mine which was stolen or vandalised. It is sad that some of the equipment was stolen despite the presence of police officers. We are, however, going to import new equipment. So we hope to resume operations at the old mine in a matter of weeks. Furthermore, we are going to purchase more equipment for exploration in other areas," he said.
The company, he added, will employ 300 people from the Chiadzwa community.
"So far, we have already shown our commitment by donating US$70 000 to some of the people in nearby areas who were affected by Cyclone Idai," he added.
Alrosa team on the ground
Second secretary and press attaché at the Russian embassy in Zimbabwe Ms Anna Kryukova said an advance team from Alrosa was already in the country.
"I am aware that there are two officials from Alrosa that are currently in Zimbabwe.
"They are working on surveying the areas for the diamond operations as well as setting up an office in the country," she said.
Minister Chitando said Government will continue exploring potential diamond fields to expand the scope of diamond production beyond the Chiadzwa diamond fields.
On Monday, Government commissioned an aeromagnetic survey over a 400-square-kilometre area in Mwenezi, Masvingo province.
Interestingly, the 10 million carats forecast by 2023 doesn't not factor in potential discoveries in the area.
Two companies have also been roped in to explore for kimberlites (diamond pipes) in the greater Chiadzwa area as Government angles for conglomerate diamonds, which are more valuable than alluvial diamonds.
Value addition
ZCDC, which will be commissioning a new mine in Chimamimani within the next three months, is currently looking for technical and financial partners to establish a diamond beneficiation centre — to be designated as a special economic zone — that is expected to be operational by year-end.
Minister Chitando said: "In addition, we will then have small businesspeople who will be housed to do the value addition of the diamonds. So these are people who will value-add the diamonds into final products such as jewellery."
The commitment that was recently made by Botswana through the Bi-National Commission (BNC) to assist in beneficiating the country's precious stones "will compliment what we are already doing as visits between officials from the two countries will be taking place in the coming weeks", according to Minister Chitando.
Government, Alrosa and ZCDC are also expected to announce a comprehensive deal by the end of April.
Part of the new administration's plans to achieve an upper middle-income economy by 2030 are premised on leveraging on the country's abundant mineral resources.