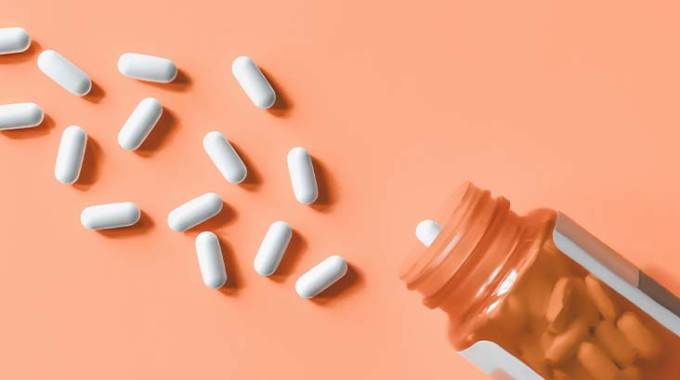 The Sunday Mail
Catherine Murombedzi
ANTIMICROBIAL resistance (AMR) occurs when bacteria, viruses, fungi and parasites no longer respond to the active ingredients or antimicrobial agents in medicines used to treat them.
With five million people dying yearly from AMR, a multi-sectoral approach is urgently required.
Speaking during a virtual meeting hosted by CNS Health and Global AMR Media Alliance in Geneva, Mr Thomas Joseph — head of the AMR Awareness, Advocacy and Campaign Department of the World Health Organisation (WHO) — said everything has to be done to stop the misuse of antibiotics.
If AMR is not checked, there may be a situation where people die from minor infections, he said, emphasising that a multi-stakeholder approach must be used.
"When antibiotics (which are used to treat bacterial infections) and other antimicrobial agents become ineffective, infections become difficult or impossible to treat, increasing the risk of disease spread, severe illness and death," said Mr Joseph.
"AMR contributes to almost five million human deaths from bacterial infections alone each year.
"This, coupled with the poor state of research and development investment into new antimicrobials, has led WHO to highlight AMR as one of the emerging health risks."
AMR cuts across animals, humans and the environment, exposing the need to have a "one health" approach.
"The problem of antimicrobial resistance is not only related to humans.
"It is also related to livestock, animals and plants.
"Therefore, to solve this problem, one health approach should be taken by addressing all these," said WHO head of the AMR and Veterinary Department Xavier Ugeras.
A survivor of AMR, still currently under treatment, Ms Vanessa Carter, said she was involved in a road traffic accident in Johannesburg, South Africa.
She underwent multiple surgeries and several treatment regimens.
Ms Carter was on treatment for more than 10 years and could barely speak.
"Treatment was changed, and I got resistant to lots of medication.
"It was difficult, I could not recover, and at one time, I couldn't speak.
"I lost 10 valuable years of my life, between 25 and 35 years of age, being in and out of hospital.
"I nearly got a bloodstream infection and sepsis, and almost died.
"I am also living with a severe disability now — facial disfiguration, which was partially caused by the accident but exacerbated by the fact that infection could not be treated.
"When I learned about antibiotic resistance, it came as a surprise that it was not common knowledge, even though it is such a widespread global threat," narrated Carter during the webinar.
People living with HIV are more likely to develop infections like tuberculosis and fungal meningitis.  This is complicated by the threat of AMR, making those infections difficult or impossible to treat.
WHO estimates that 10 percent of adults are resistant to some of the routinely used first-line treatment for HIV.
"AMR is a problem driven by misuse and overuse of antimicrobial medicines, including antibiotics and antivirals, and it results in critical medicines losing effectiveness to treat infections," states WHO on its website.
Antiretroviral therapy (ART) has saved tens of millions of lives globally but drug resistance is jeopardising the efficacy of medicines and resulting in an increasing number of treatment failures.
Drug resistance in HIV is primarily driven by misuse and poor adherence to treatment.
Nationally, 499 patients were on third-line ART as of June 30, 2022.
As of June 2023, an increase of 34 saw 533 on third-line treatment.
In 2018, only 36 patients were on third-line treatment.
In June 2023, 48 937 were on second-line treatment, a decrease from 49 946.
A total of 1 009 could have died or did not come for resupply.
There is no fourth line; if one fails to respond to the third line, one meets a premature death.
A woman who has been on ART for 15 years said she missed treatment during the Covid-19 pandemic.
"During the lockdown in 2021, I ran out of pills. For six weeks, I did not have any.
"My employer was clear that on leaving the premises, I could not come back," she said.
"I feared to disclose my status.
"A well-wisher on our virtual forum came to collect my cards and got a resupply from my clinic.
"By July 2022, I had massive weight loss.
"After different tests — for liver function and kidneys, a full blood count, a CD4 count, a viral load test, cervical cancer screening and tuberculosis (TB) — I was told I had treatment failure and would be moved to the second-line treatment.
"The medical officials emphasised the need to adhere to treatment religiously."
Dr Enerst Chikwati, the AIDS Healthcare Foundation country programme manager, said rising treatment failure numbers could be attributed to many reasons: from missed doses (non-adherence) to lack of or poor or non-use of effective diagnostic tools due to a shortage of health personnel.
"There has been an increase in the number of patients needing third-line treatment," he said.
"However, this could be due to increased availability of viral load testing, which has made us see more patients with a high viral load.
"Also, the ongoing training of healthcare workers has increased coverage of testing services and discovery of drug resistance and, therefore, increased demand.
"The main cause of treatment failure is drug resistance as a consequence of poor adherence over the years.
"But other factors such as underdosing in children, drug-to-drug interactions and other structural factors come into play," he added.
Dr Chikwati pointed out that when children's doses are out of stock, centres issue adult doses, informing parents and guardians to break the tablets before administration.
This is risky as it could result in either overdosing or underdosing and, eventually, treatment failure.
He emphasised the need for treatment literacy among patients.
"Educate patients well so that they understand the importance of adhering to the lifelong treatment.
"Empower healthcare workers so that they are better able to manage patients at all levels and detect early treatment failure and intervene.
"Also, strengthen enhanced adherence counselling to patients," said Dr Chikwati.
An HIV and AIDS specialist, Dr Cleopas Chimbetete, attributed treatment failure to poor adherence to medication.
"The reason for the majority of patients being moved from the first-line treatment to the second and third lines is poor adherence to prescribed treatment," he said.
"The only other way one can have treatment failure yet they have never missed a dose is when they get reinfected.
"Cross-infection can cause treatment failure.
"We urge PLHIV (people living with HIV) to always use protection.
"If they get a drug-resistant strain from a partner during sexual intercourse, it means the treatment in force will not work.
"So, always condomise."
He added: "We need to address the issue of poor adherence.
"About 90 percent of people on second- and third-line treatment missed their doses of the first-line regimen.
"Young people, especially, struggle to take drugs as prescribed.
"Substance and drug misuse is also a contributor to lack of adherence.
"With mutoriro (crystal meth) misuse, for instance, we notice a rise in young people failing to adhere to treatment."
With the average cost per patient annually ranging from US$68 for first-line drugs to US$1 000 for second and third lines, the growing numbers on these regimens could give Zimbabwe a headache in the future.
AMR is avoidable; anyone on treatment must follow the prescription.
Feedback: [email protected]