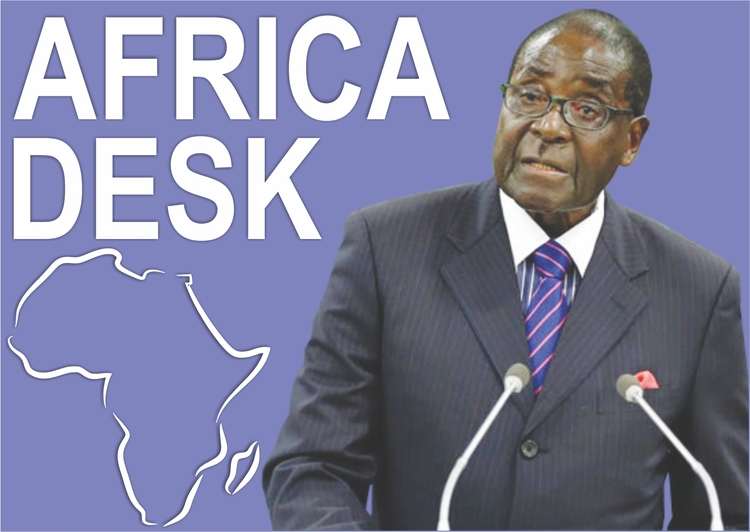 The Sunday Mail
On August 26, 2015 South Sudan's President Salva Kiir signed a power-sharing deal with rebels led by former Vice-President Riek Machar, ending a 20-month civil war in Africa's youngest nation. Our Senior Reporter Lincoln Towindo spoke to South Sudan's Chief Diplomat in Zimbabwe, Ambassador Gabriel Riak, on President Kiir's government's concerns about the pact and its bid to have African Union Chair President Mugabe intervene.
* * *
Ambassador Gabriel Riak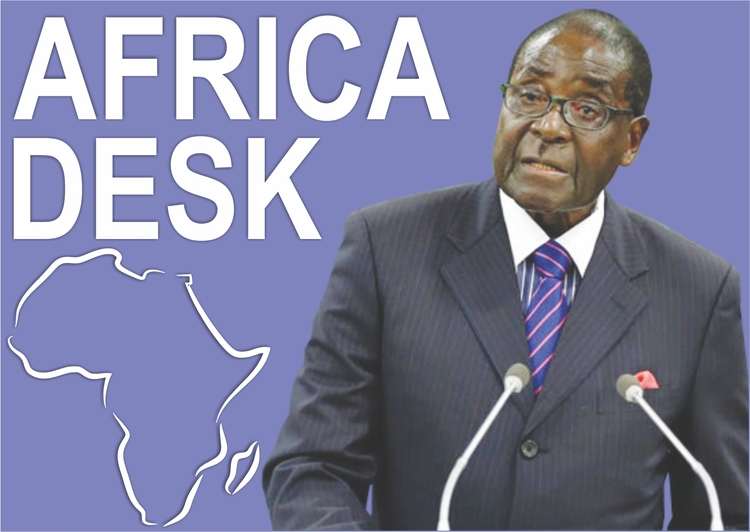 President Mugabe has done remarkably well during his tenure as African Union Chair and this is a special honour as he is one of the continental grouping's founding fathers.
His experience and wisdom show, something that vindicates Africa for picking him as the right person to Chair the AU.
The President is a pan-Africanist who can never let his people, the Africans, down.
It is for this reason that my principals have assigned me to invite him to look into the conflict ravaging South Sudan.
Things are not well in South Sudan as the country is not at peace with itself.
One of our people – Riek Machar – created conflict on December 15, 2013 when he refused to be reassigned elsewhere after serving as Vice-President. Reassignments are routine in any government and people come and go.
Machar's not understanding this process sparked the rebellion which saw him try to overthrow President Salva Kiir and his government.
Nevertheless, the gallant forces of the SPLA resisted, forcing him to flee into the bush.
He is now shuttling between Ethiopia and Kenya while his followers are attacking South Sudan's three states, killing a lot of people – even in hospitals and churches.
Our regional grouping, the Intergovernmental Authority on Development, has tried to solve the problem, but the terms on the table seem to favour the rebels. IGAD comprises Kenya, Sudan, Uganda, Djibouti, Ethiopia and Somalia.
It appears IGAD members supporting the rebels are being pushed by "troika" countries – the US, Norway and Britain – who have their own vested interest in our country.
They want a weak leader; that's why they are siding with Riek. They don't want anybody who will say "no" to whites. The only good man, who, like Cde Mugabe, is not afraid of confronting the "troika" States is President Yoweri Museveni of Uganda. He is the only one siding with the legitimate government of South Sudan. His position has always been that there shouldn't be two different armies operating in the country and that the capital – Juba – should not be demilitarised. They want us to keep our army outside the capital and replace it with their own armies of foreigners. They want to make South Sudan like Libya, like Iraq where their forces are the ones controlling, which, in our opinion, amounts to neo-colonialism.
The AU's opinion is people should sit and iron out their differences peacefully.
But IGAD, because of the influence of big powers, are making things difficult.
AU should have come in as an organisation representing the entire continent's interests and not leave the mediation to IGAD.
IGAD has failed, in my opinion. In all fairness, they cannot side with rebels that are causing trouble. If it were up to me, I would call for an overhaul of IGAD, insisting that all anti-South Sudan members should no longer be involved in the peace initiative.
If peace were achieved through the means we are seeing in South Sudan, the world would still be fighting not only the First or Second World War, but many other wars!
In my view, they should have brought General Samboya of Kenya who mediated in our war of almost 22 years with Khartoum and resolved it peacefully. Because of his work, South Sudan is now free.
The government of South Sudan is saying, "Let us sit face to face and the IGAD members should only be observers."
But that has not been the situation because they are the ones drafting the resolutions; we believe this should be done by the warring parties.
It is our government's view that the peace deal will not work because you cannot say the country will have two armies.
When Zimbabwe had its own problems that culminated in the Global Political Agreement, there was never a clause giving Tsvangirai, for instance, 50 percent of the country.
That is what the IGAD is proposing; giving the rebels some states where much of the country's oil is. That is why countries pushing IGAD are so interested in South Sudan.
We have a lot of oil, production of which has been stopped because the rebels destroyed some pipelines. I am bitter because I spent most of my youth in the bush, fighting for the liberation of my people.
The future would hold if the mediators let us talk face to face while they observe only.
Only Uganda has been telling the five other IGAD member states that this situation would set precedence and might be replicated in all African countries in future. If a rebel goes into the bush and demands a chunk of the country then it is handed over to him. Is this the way people resolve conflicts? It's not!
No Southerner is happy with what IGAD is doing; being pushed by "troika" countries just because they have interests in our resources.
If I were to meet President Mugabe today I would ask him to intervene immediately, telling IGAD countries that South Sudan has just come out of 50 years of war and should not be allowed to go back to war.
I would tell him that IGAD and the "troika" countries are coming with the rebels and want to exploit our oil. Vultures are hovering over South Sudan.
◆ Africa Desk is tailored to inform our readers on issues affecting the continent and the African Union's broad mandate, especially as regards President Mugabe's Chairmanship of the AU.