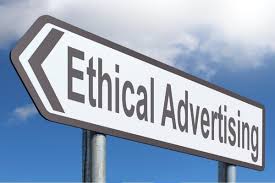 The Sunday Mail
Big Business Ideas
Stephene Chikozho
THE ineffective business executives of the 21st century will not be those who cannot read and write, but those who cannot learn, unlearn and relearn.
To adapt to the constantly changing business and technological environments in Africa and beyond, people in advertising and business executives alike must unlearn the old in order to be in sync with the new.
Impactful advertising agencies have emerged as big enterprises following the same principle. Leaders and creatives from such advertising agencies had the will to learn new things.
A successful mind is the one that is always hungry to learn.
Those who stick to the basics and what they know from previous endeavours can never excel in advertising.
They fail to take risks, yet advertising and marketing are basically about risk.
To excel in the arena of advertising, one must be motivated to take risks, learn, unlearn and then relearn.
So, let us have a look at advertising advice from industry experts and try to learn something from them.
First, I would like to refer to the thoughtful assertions by Sibo Muteyiwa, a seasoned Zimbabwean marketing expert, who, in her writings, notes how important it is for business executives and entrepreneurs to understand the basics of customer engagement.
Sibo observes that all businesses need promotion.
However, she has witnessed thousands and millions of dollars being wasted on ineffective, poor or outrightly bad advertisements.
It takes much more to develop an effective advertisement or advertising campaign, but following the advice below can help many get the results they are hoping for.
What makes you stand out from your competition?
Marcus Sheridan, who is known for inbound and content marketing excellence, observes that people come into contact with advertisements from all types of businesses all the time. So, what will make your potential customers buy your company's product or service, and not those from one of your competitors?
That is what you have to figure out and focus on with your advertisement.
Show your potential customers why your business is their number one choice and why they should not even consider your competitors. Then, there is a good chance that they will not.
Use a powerful headline — Grab their attention!
In our fast-paced and digital environment, people scan things quickly.
They come into contact with so many advertisements each day that they cannot possibly read each one. This is why you have to make sure your advertisement grabs and keeps their attention.
One of the greatest advertising men in history, David Ogilvy, says: "On average, five times as many people read the headline as read the body copy."
Make them an offer they cannot refuse!
Kgomotso Mautloa advocates tenacity, tactfulness and pure passion for whatever it is that you do. He notes that consumers love a bargain. So, offer them a good one so that they will come back to you time and time again.
Whether you are offering an unbeatable price, free shipping or a discount, going out of your way to provide your customers with a good deal will help you become successful.
When people see that you have something great to offer them, they will have a difficult time resisting it.
Talk about the benefits — What is in it for them!
American advertising godfather Leo Burnett says explaining the features of your products or services is important, but explaining the benefits for the customer is really what it is all about.
After all, people are more interested in what they get from your services than what you do.
Tell your news — Create an advertorial!
Nigerian communications sensation Japheth J. Omojuwa says an advertorial is an advertisement that imitates the editorial format. In other words, it is an advertisement that looks like a news article.
Here is why this is important. People are seven times more likely to read a news article than an advertisement. People come into contact with regular advertisements all day long.
Take away their fear — Make your offer as risk-free as possible!
Nigerian digital marketing entrepreneur Abraham David notes that, for businesses to achieve appreciable growth in 2023, they must deliberately engage in the use of digital marketing to promote the sale of their goods and services.
However, he observes that customers are nervous about spending their money.
There are too many scammers and low-quality products in the markets.
Clients worry that they will be wasting their hard-earned cash when it comes to many products and services.
If customers fear they are going to lose their money and regret their purchase, they are unlikely to buy your product.
But if you remove these doubts, people get an incentive to give your product or service a try.
The call to action, and asking them to buy or not!
David Ogilvy says do not just tell your potential customers about what your company has to offer. Encourage them to take action. Tell them directly to click on your advert, order your product, pay for your service, et cetera.
You need to use exciting words and persuasive language to give that extra push.
Make it seem urgent; give them a reason to buy now!
Advertising executive and socialpreneur Mxolisi Buthelezi counsels that you do not want to just plant the seed with your adverts, but you also want people to move forward and do something about your offer now.
When people see an advert and think about giving a company a try later, they might actually mean to do so. Therefore, you have to encourage people to act now rather than later.
Use testimonials
Randal Khumalo advices that you should be where consumers are and be open to learning from them, in any shape or form.
One of the most important parts of creating an effective advert is building up trust and interest in your firm.
A great way to do this is by adding a testimonial or two to your adverts from those who are satisfied with your company and its products.
Today, countless people rely on online reviews when shopping for new businesses, products and services.
Use exciting graphics
South African advertising guru Charma Maluleka states that we need more creative agencies that offer real innovation, instead of just bettering what others are doing. People are visual. Plain text on a plain background can be boring. People do not always want to read everything that has been written in an advert or an article.
You can appeal to the visual interest that your clients have by adding exciting graphics to your advertisements.
Complete contact information
Ghanaian marketing expert Nana Pomaa BD says she has seen advertisements — often expensive magazine adverts, posters, billboards, et cetera — without clear-cut company contact information. Do not make this mistake. You have told them what you are selling, now tell them where to buy it.
Always deliver
American author and former dot com business executive Seth Godin says remember that you should always over-deliver when it comes to your customers.
Creating an effective advert is great, but your advertisements will not get you far if you are not making your customers happy.
Therefore, you should focus on providing all of your customers with the best experience you can.
Conclusion
Advertising is important, and good advertising is what will help your company succeed.
* Stephene Chikozho is the managing director of Urbane Create Agency, a strategy, marketing and advertising agency. He writes in his personal capacity. You can follow him on social media (Instagram, Facebook, Twitter, LinkedIn) WhatsApp +263772409651 or email [email protected]