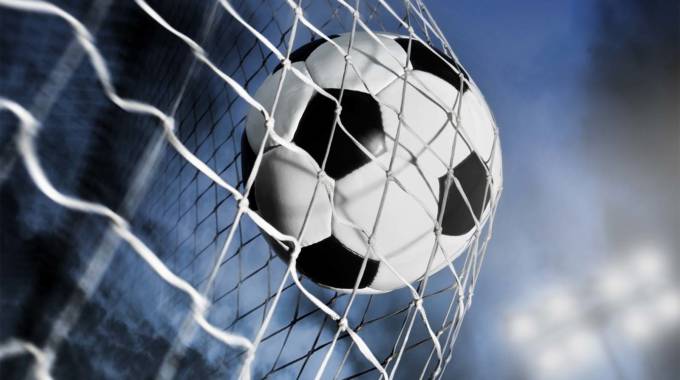 The Sunday Mail
Langton Nyakwenda
WHEN Premier Soccer League chairperson Farai Jere launched the eighth edition of the Chibuku Super Cup in Harare on July 26, very few predicted a final like the one fans will witness at Barbourfields Stadium this afternoon.
Defending champions FC Platinum were tipped by many to go all the way and claim a third title.
Harare giants Dynamos, with renewed vigour, thanks to a hefty financial injection from energy giants Sakunda, were also expected to finally break the jinx and win their maiden Chibuku Super Cup.
Ngezi Platinum Stars, winners in 2016 before playing in two finals in 2019 and 2021, were handed what, on paper, looked like a doable task of eliminating Herentals in the first round.
Herentals had never gone beyond the quarter-final in this competition and the venue of the clash — Baobab — further appeared to diminish the Students' chances.
In one of the most shocking results in the competition's history, 10-man Herentals stunned Ngezi 2-1 to progress to the last-eight.
Tino Benza, who on Friday was a surprise inclusion in the 11 best players of the season, scored the winner for Herentals, who had taken a 12th-minute lead via an own goal by Polite Moyo.
Those who thought that win was a fluke began to take Herentals seriously when they dispatched Manica Diamonds 2-1 to book their first semi-final appearance.
Kumbirai Mutiwekuziva's side then claimed the biggest scalp of them all in the last-four, dumping holders FC Platinum after a penalty shootout at Mandava Stadium, of all venues.
Today, Herentals, who were promoted into the top-flight in 2018, stand on the cusp of history.
They face equally ambitious Bulawayo Chiefs in the final.
It is a final that has been described as unpredictable in some circles and potentially exciting by some neutrals, who are expecting an entertaining game.
Bulawayo Chiefs, just like Herentals, were also promoted in 2018 and had never progressed beyond the first round of the competition.
In their journey to the final, they started off with a 1-0 win over ZPC Kariba to set a quarter-final date against city rivals Highlanders.
Chiefs upset the applecart, dismissing Bosso 1-0 in front of their vociferous Soweto End fans.
Black Rhinos were their next victims, with the army side falling in the penalty shootout of an enthralling semi-final at Mandava.
Bulawayo Chiefs might have angered Highlanders fans by knocking out their team but Amakhosi gaffer Thulani Sibanda has extended a special invitation.
The tactician wants Bulawayo fans to come in their numbers and enjoy "a good game".
"If you are a football fan and not a particular team fan, come and enjoy," Sibanda said.
Fans will pay US$1 for the rest of the ground and US$2 for a VIP ticket.
Popular Bulawayo dance ensemble, IYASA, will also provide entertainment.
Bulawayo Chiefs have an array of unheralded players capable of electrifying the atmosphere at Barbourfields this afternoon.
Fans have a chance to catch a glimpse of Mtokhozisi Msebe's silky skills.
Msebe's absence from the Soccer Stars calendar is one of the talking points that always follow the selection of the country's best 11.
Pint-sized midfielder Arthur "Diego" Musiyiwa and roving right-back Maclive Phiri are also some of the Chiefs' players to watch.
Veteran midfielder Kelvin Madzongwe is also back in the team, while the Moyo twins, Elvis and Kelvin, are expected to line up alongside skipper Malvin Mkolo at the back.
The sad news for Chiefs' fans, though, is that bustling striker Obriel Chirinda has been ruled out through injury.
"It's going to be an exciting match between two teams, which never thought that, at some point, they would play in a final.
"We are small teams, but, in terms of entertainment, we can provide one or two things.
"It's not that Zimbabwean teams are not playing good football – I tend to differ; there are teams that are playing good football," said Sibanda.
"There are teams that can string five, six or seven passes, that is a fact. But the big teams are not in the show and when they are not in the show, the whole nation is also not in the show.
"But, for now, fans of those big teams should come and see good football."
He says he has done his homework on Herentals and is aware that they like to attack in numbers.
Herentals coach, Mutiwekuziva, has vowed to stick to his style.
"We are not under any pressure at all. We will just go out there and do what we have been doing to reach this stage," he told The Sunday Mail Sport yesterday.
"This is a cup final and it is certainly going to be exciting. Fans should come in their numbers and enjoy entertaining football at a reduced cost."
Mutiwekuziva's team almost has a clean bill of health.
Only Clement Gobvu is out of the match.
Tough defender Godfrey "Marabha" Mukambi, Wilmore Chimbetu, Blessing Majarira and the consistent Prince Chama are available. At 50, club director Innocent Benza is also set to become the oldest player to feature in a local cup final.
He will also line up alongside his son Tino.
Mutiwekuziva insists that Innocent is key to his game plan.
"I have been using Innocent (Benza) since long back and he still contributes to the success of the team.
"I do not use him as an excuse for negative results," he said.