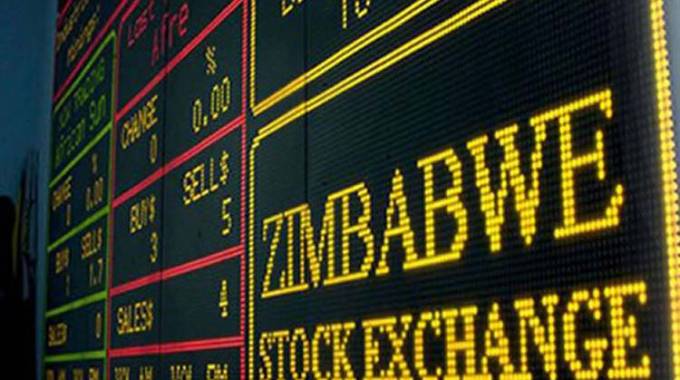 The Sunday Mail
Enacy Mapakame
Turnover for the month of July on the Zimbabwe Stock Exchange (ZSE) jumped 31 percent to $19 billion as investors turned to the bourse to hedge against possible currency risk and inflationary pressures.
As of last week, the USD was trading at between $800 and $850 on the parallel market while the official auction rate was trading at $458.
The Zimbabwe National Statistics Agency (ZIMSTAT) latest inflation figures show the annual rate of inflation for July 2022 surged to 256,9 percent from 191,6 percent amid exchange rate volatility, becoming the highest reading in a year.
For years, punters have turned to the equities market as a safe investment haven and hedge against volatility. Now the Government has added another investment option in the form of gold coins — the Mosi-oa-Tunya coins — that were introduced to the market in July.
Experts say the gold coins have high potential as an inflation hedge especially since they can be purchased in local currency and will allow institutional and private investors to make a direct investment in gold bullion and hedge their portfolios against currency turbulence.
The first batch of the gold coins were sold out as per analysts' projections, although they will lock out the average retail investor due to the high cost of gold, leaving them with the stock market as a preferred investment option.
"Over the long run, however, stocks have outperformed the price increase in gold, on average.
"The stock market is liquid and provides exposure to diverse economic sectors that the listed companies operate in.
It also provides above-average asset returns in the medium to long term," said stockbrokers IH Securities.
For the month of July, the ZSE All Share Index retreated 16 percent to 16 594 points on losses in the market's big cap counters. The ZSE Top 10 Index fell 16 percent to 10 265 points on weak demand. Total monthly turnover jumped to $19 billion from $14 billion in June after 239 million shares were exchanged.
However, the total volume was 11 percent below the 271 million shares recorded in June.
Foreign participation remained skewed towards the sellers' side as foreign sales more than doubled to $7,3 billion against $5 billion bought. In terms of foreign volumes, 32 million shares were bought against 46 million shares during the month of July.
During the month, another exchange traded fund (ETF) — the Cass Saddle ETF was added to the market and it will track counters in the agriculture sector on the bourse.
The month closed with total market value pegged at $2,068 trillion, which was 15 percent below prior month. On the VFEX, total monthly turnover jumped 19 percent to US$219 711 after 956 617 shares exchanged during the month of July. Total market value improved by 5 percent to US$287 million.