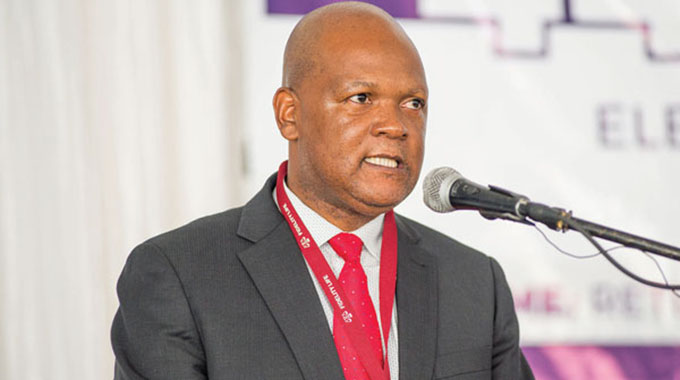 The Sunday Mail
Enacy Mapakame
Investors on the Zimbabwe Stock Exchange (ZSE) lost a cumulative $26 billion in four days of trade after suspension of trades on the bourse was lifted.
Low demand characterised the trades on the bourse as investor sentiment remains subdued.
The local bourse resumed trading on August 03, 2020 after a month long break.
Government suspended trades to investigate allegations the bourse was being used to sabotage the economy and fuelling inflation and currency depreciation.
On resumption of trades, the first day alone saw the ZSE's overall market capitalisation lose $10 billion on selling pressure.
In the four days to Thursday, total market value eased 11 percent to $202 billion compared to $228 billion recorded on June 26.
Foreign investors, who make up a significant part of activity on the bourse were skewed towards sellers' side compared to buyers.
In Monday's trades alone, foreign sales amounted to $2,9 million against $57 909 foreign buys.
In the trades to Thursday, total turnover amounted to $66 million.
The primary indicator, the ZSE All Share Index eased 11 percent to 1 581 points from 1 788 points on losses across board.
The ZSE Top 10 Index fell 14 percent to 1 052 points as the market's heavyweights succumbed to selling pressure.
Also on the negative, the ZSE Top 15 Index went down 13 percent to 1 221 points while the Medium Cap lost 6 percent to 3 095 points.
The Small Cap was the biggest casualty after it fell 17 percent to 4 633 points from the June 26 figure of 5 558 points.
Beverages giant and market's biggest counter by capitalisation, Delta lost 35 percent to $16,10 while resources group, RioZim fell 43 percent to $6,40.
Crocodile breeder, Padenga went down 22 percent to $10,74 while diversified hospitality group, Meikles went down 21 percent to $13.
On the upside, nickel producer, Bindura put on a marginal 0,22 percent to $3,94.
Upon lifting of the ZSE suspension, financial services giant — Old Mutual, Seed Co International and regional cement maker PPC remained suspended.
Listed on other bourses that is, Old Mutual on the London Stock Exchange; Seed Co International on the Botswana Stock Exchange and PPC on the Johannesburg Stock Exchange, the three were alleged to fuel capital flight as their shares could be sold and settled on foreign exchanges (fungibility).
Prior the ZSE suspension, Government had suspended the three counters' fungibility.
Government indicated that following investigations by the Reserve Bank of Zimbabwe's Financial Intelligence Unit, it was found out that while there was no evidence of the three counters' direct involvement, there was strong link between price movements and transaction patterns of internationally listed shares and parallel market exchange rate movement.
The Old Mutual Implied Rate (OMIR) in particular was "observed" to be a key driver of parallel market pricing behaviour with the market using it as a benchmark for forward pricing.