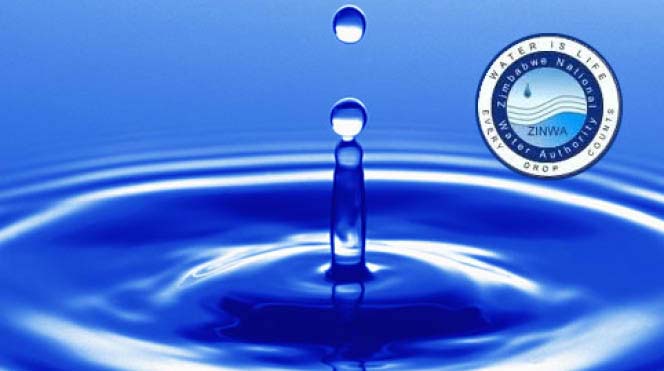 The Sunday Mail
Wallace Ruzvidzo
Sunday Mail Correspondent
The Zimbabwe National Water Authority (Zinwa) has taken delivery of a borehole drilling rig, with an additional 39 expected to be delivered during the first quarter of next year.
The drilling rigs will be used to anchor the Presidential Rural Horticulture Transformation Plan, under which 35 000 boreholes will be drilled countrywide by 2025 with 10 000 being drilled next year.
Zinwa corporate communications and marketing manager, Mrs Marjorie Munyonga told The Sunday Mail that 300 boreholes would be drilled by year end.
"Zinwa has started receiving borehole drilling rigs as it prepares to implement the drilling of 35 000 boreholes that will anchor the Presidential Rural Horticulture Scheme," she said.
"The Authority has already taken delivery of one rig (drilling rig and support truck), while the rest of the rigs are expected to be fully delivered in the first quarter of 2022.
"The high capacity rig, which Zinwa has received, has a capacity to drill to a depth of up to 500 meters."
The drilling rigs will be distributed evenly across the country's eight rural provinces.
Zinwa has already set aside funds to procure the rigs.
Over 2,3 million households are expected to benefit from fruit production and the establishment of village nutrition gardens under the programme.
"President Mnangagwa on December 15, 2021 launched the model horticulture scheme at Jinjika Village in Mangwe District, Matabeleland South. The model will be replicated in the country's 35 000 villages.
"This marked the earnest beginning of the Presidential Rural Horticulture Scheme, which is being implemented by various agencies in Government," said Mrs Munyonga.
Each household will receive 10 fruit trees of different varieties depending on suitability of the tree to a particular region.
The programme is projected to increase rural household incomes by an average of US$2 000 per year.
"The model entailed a nutrition garden, fisheries project, dip tank and the handover of fruit trees and sweet potato seedlings to communities," said Mrs Munyonga.
She said  Zinwa drills and equips the scheme boreholes while ARDA and Agritex are responsible for the establishment and management of the nutrition garden.
The Agricultural Marketing Authority helps the beneficiaries with sourcing markets.
Meanwhile, the water authority will in the coming year continue with dam projects which include Kunzwi Dam, Gwayi-Shangani Dam, Bindura Dam, Dande Dam and Tunnel, Silverstroom, Chivhu, Tuli-Manyange, Ziminya and Vungu dams.