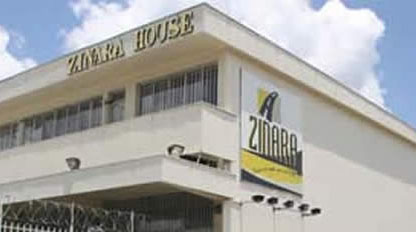 The Sunday Mail
Allen Choruma
Vision 2030
A recent wave of corruption scandals at the Zimbabwe National Road Administration (Zinara), which came out when Transport and Infrastructural Development Minister Joel Biggie Matiza recently appeared before the Parliamentary Portfolio Committee on Public Accounts following evidence from Auditor-General Mrs Mildred Chiri's 2018 audit report, show the depth and extent of rot at the parastatal.
Yet corruption unearthed at Zinara is just a tip of the iceberg of the overall rot in most State-owned enterprises (SOEs) and parastatals in Zimbabwe, which has been widely covered in the mainstream media.
Corruption scandals in recent months have rocked parastatals such as Civil Aviation Authority of Zimbabwe (CAAZ), National Social Security Authority (NSSA), Zesa Holdings and its subsidiaries – for example, the Zimbabwe Power Company (ZPC) and Zimbabwe Electricity and Transmission and Distribution Company (ZETDC) – Air Zimbabwe, Natpharm and others.
CAAZ chief executive officer and the former Zesa CEO were recently arraigned before the courts on allegations of corruption and abuse of office charges.
Zinara's CEO is also currently on suspension on allegations of abuse of office.
Zinara
Zinara is the frontrunner on corruption and sticks out like a sore thumb from the rest of the pack.
The extent and magnitude of corruption at the parastatal is shocking.
The Herald's May 9 2019 issue carried a story that shocked many readers. For the past 12 months, Zinara has been paying full salary and benefits concurrently for two CEOs – suspended CEO Mrs Nancy Masiyiwa-Chamisa and acting CEO Ms Mathlene Mujokoro.
The audit report presented to Parliament's Public Accounts Committee by the Auditor-General shows that Zinara spent a whooping US$60 000 on the female managers' hairstyles, including a payment of US$25 000 to one hair salon.
A further US$4 000 was used to buy and install gym equipment at the senior executives' houses.
However, the parastatal continued paying subscriptions at top gyms in Harare for the same executives. The parastatal also paid for their food hampers and entertainment.
But this is not new.
Over the past 10 years, the Auditor-General has been exposing high levels of corruption at the same institution but nothing was done under the President Mugabe administration.
In 2016, Grant Thornton exposed a cocktail of irregularities such as weak internal controls on the road fund, which resulted in losses of millions of dollars involving scams where senior executives allegedly manipulated the parastatals' more than 59 bank accounts to siphon public money for personal gain.
Similarly, another audit report for a period ending December 31 2017 reported weak internal control systems, which resulted in Zinara disbursing millions of dollars to provinces through the parastatal's employees' personal bank accounts.
 Zesa
Zesa presents another interesting case study for corporate corruption.
Going by the plethora of recent media reports, corporate corruption also reared its ugly head at Zesa, which handles huge public funds given the nature of their operations, which also require ernomous capital outlays.
Some years back, Zesa was unbundled into Zesa Holdings, a holding company which directly controls ZPC, ZETDC, Zimbabwe Enterprises (Zent ) and Powertel.
The objective was to improve efficiency in power generation, transmission and distribution channels, and consequently improve on service delivery.
Sadly, Zesa Holdings and its subsidiaries have been embroiled in corruption scams which threaten to derail the very objective of its restructure, including Zimbabwe's economic development agenda.
Zesa's immediate past CEO was recently arraigned before the courts on allegations of corruption and abuse of office.
 Corporate governance deficiencies
Corporate scandals in SOEs and parastatals have revealed serious corporate governance deficiencies, suggesting that directors in these organisations are sleeping on the job and failing to discharge their fiduciary duties effectively.
As high-profile corruption cases in these key SOEs and parastatals spiral out of control in Zimbabwe, one wonders whether some of these institutions have boards in place.
If boards are in place, as is the case, have the directors simply abandoned ship to let it sink?
Have boards simply left CEOs and management to party and dip their hands in the till without anyone reprimanding them?
Have directors simply gone on vacation, forgetting that they have fiduciary duties to superintend over operations of these public organisations?
 Role of the Board
Boards of directors are not there for window-dressing or meeting the requirements of corporate governance best practices.
Directors are there to safeguard the interests of shareholders and relevant stakeholders.
It is a well-established corporate governance principle that the board has a fiduciary duty to act in good faith and in the best interests of an organisation, and not put their own interests or the interests of those who appointed them ahead of those of the organisation they lead.
Boards should provide effective leadership based on ethical foundations and should discharge their oversight functions over management effectively to ensure that the organisations they lead prosper and realise value for their shareholders.
The board should ensure that at all times, vices such as corruption are unequivocally condemned and those who are involved in it are dismissed and prosecuted.
The calibre of directors in SOEs and parastatals should be of high standards given the pivotal role that the public sector plays in the economy.
Public entities provide the key infrastructure necessary to drive the economy and as such, they also handle large sums of public funds and are therefore prone to vices such as corruption, if there are not properly governed.
The selection and appointment of directors who superintend these institutions should be done above board.
Distinguished men and women who have proved that they are dedicated to serve and are qualified and experienced to do so should be allowed to serve on parastatal boards.
The selection process and appointment of directors of public institutions needs to be change. These positions should be advertised and shortlisted candidates should be interviewed publicly to ensure transparency. That way, the best candidates will be appointed.
This will enhance good corporate governance and performance of public institutions.
Government
Government should strengthen its supervisory (oversight) role and additionally display unwavering political will to enforce good corporate governance standards, adherence to laws and internal regulations that govern SOEs and parastatals.
Government should also ensure that all cases of corruption are thoroughly investigated by the Zimbabwe Anti-Corruption Commission (Zacc) and that the NPA prosecutes all corruption cases without bias, fear or favour.
Allen Choruma can be contacted on [email protected]