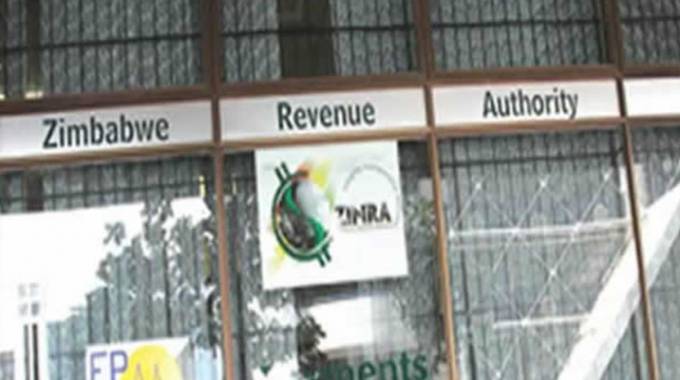 The Sunday Mail
People who acquired unexplained wealth are living on borrowed time as the Zimbabwe Revenue Authority (Zimra) has begun tracking all individuals whose income does not match their expenditure.
The clampdown is in line with the fight against financial crimes that are harming the economy.
The Sunday Mail understands that Zimra will also work closely with the police, Zimbabwe Anti-Corruption Commission and the National Prosecution Authority to flush out economic crimes through the recently enacted Statutory Instrument on Unexplained Wealth Orders and illicit currency dealers.
President Emmerson Mnangagwa recently used his Executive Powers to craft the laws that will see illegal foreign currency dealers facing up to 10 years in jail while authorities will also have powers to seize ill-gotten wealth.
The President has referred to economic crimes as a national security threat.
Responding to questions from The Sunday Mail last week, Zimra Commissioner General Ms Faith Mazani said the revenue authority has primed its departments to swoop on ill-gotten wealth.
"Any form of income that is received by, accrues to a person from a source within Zimbabwe, or deemed to be from a source within Zimbabwe, is taxable in the hands of the recipient," she said.
"Taxpayers are expected to disclose the source of income which would have been used to acquire their assets or is used in their day-to-day life.
"In short, income and expenditure should balance. Zimra is encouraging voluntary disclosure by affected individuals up to the end of December 2018. Thereafter, enforcement measures will be put in place to ensure that the wealth is correctly accounted for and taxed."
Ms Mazani said Zimra employees suspected of engaging in illicit dealings will not be spared. To date, the revenue authority has conducted lifestyle audits for 116 of its workers.
Of these, 35 have undergone disciplinary action or outright dismissal while 81 have been cleared of any wrong doing.
The Zimra boss said in order to deal with illegal activities, the revenue authority has enhanced joint checkpoints and border patrols.
Zimra has also adopted use of electric cargo tracking systems, intrusive inspection equipment and whistle blowing.
Recently, the Ministry of Finance and Economic Development implored Zimra to clampdown on debtors to recover over $4, 5 billion owed to the revenue authority in unpaid taxes.
Asked on the progress made in recouping this amount, Ms Mazani said, "The balance owed now stands at $4,46 billion and the net debt includes revenue that is assessed through audits and other enforcement measures.
"There is continuous dialogue with debtors and the figure is expected to go down significantly by end of December 2018."
Police spokesperson Senior Assistant Commissioner Charity Charamba said the force will enforce the new laws without fear or favour.
"We stand ready to apply the law in its entirety and we remain guided by the statutes and the Constitution," she said.
Snr Asst Comm Charamba said the police will soon launch an operation to clampdown on suspects.
"It is part of our practise to carry out specific operations targeting specific crimes so given that this is a new law, we will roll out such operations so that we enforce the law to full effect."
Snr Ass Com Charamba said police will closely work with other agencies.
Speaking at a police pass out parade earlier this month, President Mnangagwa encouraged the police to work with other agencies to combat corruption and economic crimes.