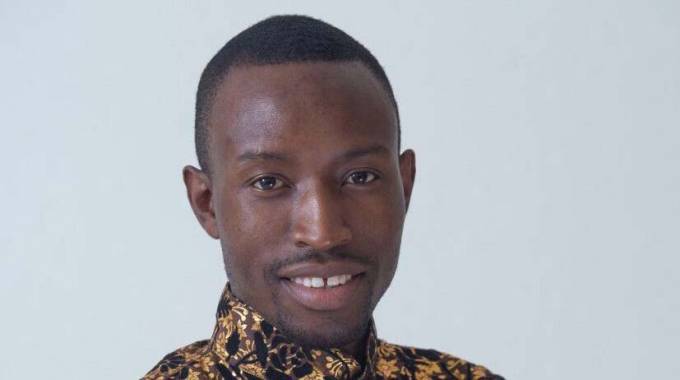 The Sunday Mail
Sunday Mail Reporter
The African Achievers Award (AAA) – a UK-based organisation that recognises individuals and organisations that have distinguished themselves on the continent – has shortlisted Mr Edd Branson, the founder of a local church, for this year's edition of the prestigious award.
The 9th edition of the ceremony will be held at the UK House of Commons on Thursday this week.
Mr Branson is the founder of Jesus Generation International Ministries and the Edd Branson Foundation.
Securo founder Ms Divine Ndhlukula previous won the award in 2013.
Other prominent African's who have bagged the accolade include South Africa's Archibishop Desmond Tutu, former Tanzanian President Jakaya Kikwete and former African Union (AU) commission chairperson Dr Dlamini Zuma.
In a letter addressed to Mr Branson recently, AAA said participants, who will also be drawn from key institutions such as the Commonwealth and United Nations, will take the opportunity to brainstorm on possible solutions to challenges affecting the continent.
"Despite the enormous potential in Africa, progress and development in most African countries has been daunted by various factors and elements of disparity. Speakers who include top policy makers from the Commonwealth, Ecowas leaders, United Nations and captains of industries will debate and present possible solutions to some of the problems currently drawing Africa backwards. We believe at the end of our roundtable discussions and interactions we shall proffer recommendations and solutions," read the letter.
AAA is rated by Forbes Magazine as one of the most prestigious award ceremonies on the African continent.
Mr Branson was recently appointed by the Netherlands-based Global Diplomatic Council (GDC) as director for African cultural diversity and entrepreneurship.
The appointment was reportedly made because of his commitment to
advance humanity, peace and awareness to advance social development and stronger societies, civil liberties cultural diversity and religious freedom.
GDC is considered to be a global think tank that strives to link diplomacy, business leaders, science's leading minds and society's front-runners in resolving mankind's biggest challenges.