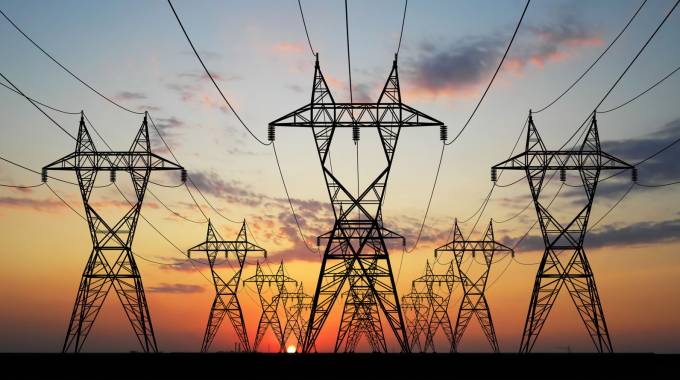 The Sunday Mail
Business Reporter
Zimbabwe should increase investments in alternative energy sources to diversify its energy mix and find sustainable solutions to the growing demand for power, as over-reliance on hydro and thermal power stations has become risky due to climate change.
As a sunshine-rich country, Zimbabwe has potential to generate solar power.
In his recent State of the Nation Address, President Mnangagwa emphasised the need to diversify the country's energy sources.
"The Hwange Unit 7 is expected to be commissioned by year-end. A further 300MW from Unit 8 is expected to come on stream by the second quarter of 2023. Efforts are ongoing to expand the country's energy mix, with focus on renewable energy," he said.
With several companies building solar parks and rooftop systems, energy experts say there is room to do more.
Confederation of Zimbabwe Industries (CZI) president Mr Kurai Matsheza said: "There are individual efforts here and there to get power from Zambia and Mozambique, but, going forward, what needs to be done is for the (power) utility and Government to bring heads together and include views from the industry as a (significant) user of power."
CZI believes the country can potentially get relief by seeking supplies from countries that have surplus generation and consider lowering tax on diesel, which is used in generators.
Low water levels in Kariba Dam have affected power generation in both Zimbabwe and Zambia.
Zambia's Energy Minister Mr Peter Kapala told the Zambian Parliament last week that the country will implement six-hour loadshedding from December 15 until Kariba water levels improve.
"Developments in the energy sector, particularly the hydro source, which is being affected by climate change, are a sign that Zimbabwe should move at a fast pace to explore solar energy as a critical complementary source to the ones already existing to satisfy the country's energy needs," said energy expert Engineer Takudzwa Muzangwa.
Investment expert Mr Gerald Amon weighed in, saying: "It is now time for Zimbabwe to explore other sources of energy. I am also envisaging an environment where the tariff regime of electricity is cost-effective and aligned to the region such that there are no sub-optimal tariffs that are counter-productive."
Mr Victor Utedzi, the director of African Transmission Corporation, noted that Zimbabwe needs to expeditiously implement its renewable energy strategy to diversify its sources of power.
"The plan is there and it is noble, but 2 000MW, we cannot certainly do it in terms of financial commitments. If we are talking about 250MW to 300MW annually, then we will be looking at close to US$200 million to US$300 million per year.
"Right now, as a country, we are barely managing 20MW to 50MW per year in the last five years or so from renewables like PV solar in particular. We are barely scratching the surface. We have got much to do to meet our own commitments, and those we have made to the global community," he said.
There is need, Mr Utedzi added, to reward independent power producers by paying them a viable tariff in a timeous manner.
Zimbabwe currently has solar parks such as Harava in Dema, Centragrid in Nyabira and Solgas solar field in Gwayi that are feeding into the national grid.
As of Friday, the country was generating a cumulative 605MW from Kariba and Hwange.
Meanwhile, the commissioning of Hwange Units 7 and 8 is expected to plug the country's power deficit.
Commissioning of Unit 7 is expected before year-end, while Unit 8 will be connected to the grid next year.
"Hwange Unit 7 is now undergoing a commissioning test.
"Various systems that add up to the unit are being tested for compliance and conformity. We passed through the critical stage or test of the steam causing rotation of the turbines. We are now on the stage of synchronising the whole system and the actual feeding of electricity into the national grid will be in the second week of December," said Energy and Power Development Minister Zhemu Soda last week.
As part of bridging the gap between electricity supply and demand, Zimbabwe is also importing electricity from countries in the region, including Zambia, South Africa and Mozambique.