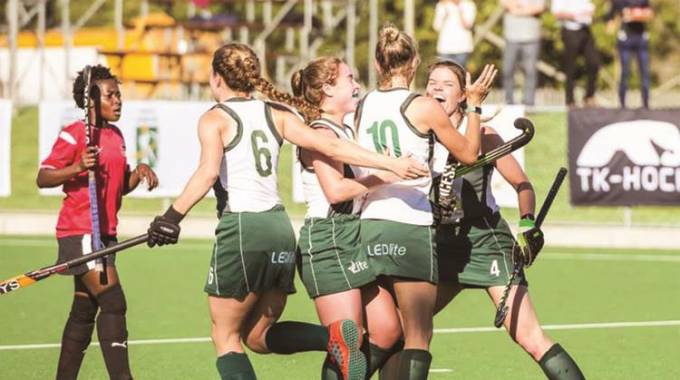 The Sunday Mail
Brighton Zhawi
EARLY cold mornings and late chilly nights continue paying off for the Zimbabwe women's field hockey team that is enjoying a place among the world's top 50 teams.
Ahead of the Olympic qualifiers in South Africa in August, this team lived by the mantra 'push to the podium'.
They pushed and earned a bronze medal. The team is still reaping rewards from its efforts after moving up 20 places on the latest International Hockey Federation rankings to 46th position.
Midfielder and captain Mary Campbell is a proud skipper who has been praising her team's efforts.
"In February our squad was assembled and we trained tirelessly for six months, with a lot of input from many people, who guided, advised and coached us.
"Our women's hockey team had a dream of obtaining a bronze medal at the Road to Tokyo, Olympic Qualifier held in Stellenbosch in August.
"There were so many cold early mornings and frosty late nights as the ladies and coaches made time around their work, family and school schedules to get together and train.
"After countless hours of hard work, fundraising and travelling, our eyes were firmly set on the bronze and we lived by our mantra #pushtothepodium,'' Campbell said.
Zimbabwe capped off their third-place finish by producing the tournament's joint player of the tournament, Nicola Watson and best goalkeeper Jordyn Clipstone.
"From here, it is onwards and upwards. We will regroup and keep fighting to achieve a higher world ranking and keep the flag flying high for women's sport in Zimbabwe.
"Vision without action is just a dream, action without vision is a nightmare," Campbell said.
Meanwhile, Zimbabwe's Sarah Bennett has been appointed to be one of the technical officials for the Tokyo 2020 Olympics, which will be held from July 25 to August 7 next year.