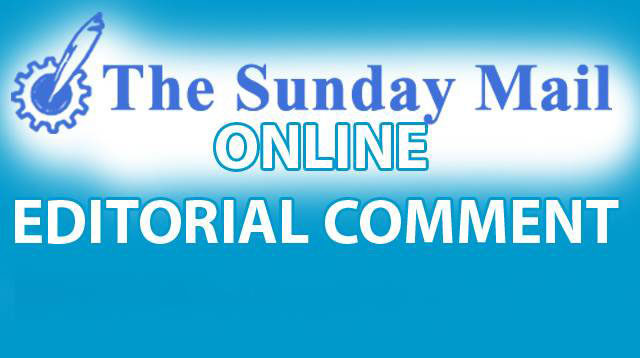 The Sunday Mail
For the past couple of weeks, President Mnangagwa has been working without a break, including at weekends.
Sandwiched between his punishing schedule last week were the State of the Nation Address (SONA) and the 2023 National Budget presentation on Wednesday and Thursday, respectively.
Both were delivered at the imposing and magnificent new Parliament Building in Mount Hampden, itself an iconic structure born out of the President's vision for Zimbabwe.
It is one of his signature projects and enduring part of his legacy.
This year's SONA, however, stood out, as it outlined an impressive list of accomplishments and milestones that have been recorded by the new political administration. It highlighted the obtaining economic stability that was occasioned by the aggressive measures taken during the course of the year to tame inflation, rein in market indiscipline and ensure stability in the exchange rate and prices.
It covered the success in the mining sector, where exports are expected to top a record US$7 billion this year.
It also covered milestones in the energy sector, where two new units — Unit 7 and Unit 8 at Hwange Power Station — would be commissioned soon, adding a cumulative 600MW to the grid, particularly at a time when demand for power is growing from both manufacturing and mining sectors. This will make a significant difference.
Our industries are now getting into their stride, with capacity utilisation rising to 66 percent this year from 47 percent in 2020. Most of the products that are being retailed in our supermarkets are locally manufactured, and this creates more job opportunities for locals.
Tourism is similarly recovering after the remarkable success of the local vaccination campaign.
Successes in education and agriculture were also captured.
Perhaps the most symbolic sign of the progress Zimbabwe has made in its quest to reclaim its pride of place in the world has been the recent launch of ZimSat-1 into space, which not only is a proud moment for a nation that is on the rise, but also a bold indication of the country's renewed ambitions.
All this was summarised by the President when he said: "The period since my last address to this Parliament has been unprecedented socio-economic growth as well as the accelerated implementation of the National Development Strategy."
If SONA highlighted Zimbabwe's march towards prosperity, the National Budget gave an assurance that Vision 2030 is achievable and within reach.
Not only does it set aside a significant chunk of revenues — more than 50 percent — for the welfare of public sector workers, it also makes huge investments in education, health, infrastructure and social protection. Some of the key highlights are the recruitment of 7 000 teachers next year and the continued construction and resourcing of schools around the country, especially in marginalised areas.
About $300 million has been set aside for the development of a second satellite that will enhance the country's telecommunications sector.
Although the transport sector has been liberalised, the allocation of funds to buy more buses for ZUPCO is more than welcome. In addition, provisioning resources to construct health facilities — with the ultimate goal of ensuring that communities do not have to walk for more than 5km for services — and buy life-saving medical equipment such as ambulances is equally heartening.
Right from the off, the new political administration made its intention to achieve food security clear.
Encouragingly, this year, we have achieved wheat self-sufficiency.
In one of our main stories in this publication, we report that farmers have already delivered more than 326 000 tonnes of the cereal to the Grain Marketing Board (GMB), which is a record.
Quite clearly, the 2023 Budget seeks to consolidate such gains by allocating resources to climate-proof our agriculture through developing ideal water bodies such as Tugwi-Mukosi, Marovanyati and Muchekeranwa dams with irrigation infrastructure, fisheries and water conveyancing systems. This will also empower rural communities through productive economic activities around water bodies.
The envisaged completion of Lake Gwayi-Shangani will have a deep and far-reaching socio-economic impact for Bulawayo and communities, which will open up limitless new possibilities and opportunities.
Additional allocations are further made to complete road infrastructure projects such as the Beitbridge-Harare Highway and drive the Emergency Road Rehabilitation Project.
All these interventions are, but a small part of the highlights in the 2023 Budget.
We do not have to take these milestones for granted. They are happening at a time when Zimbabwe has its hands tied around its back through the obtaining regime of unilateral and coercive measures by the West. Despite these impediments, Zimbabwe has a good story to tell.
The future looks bright.