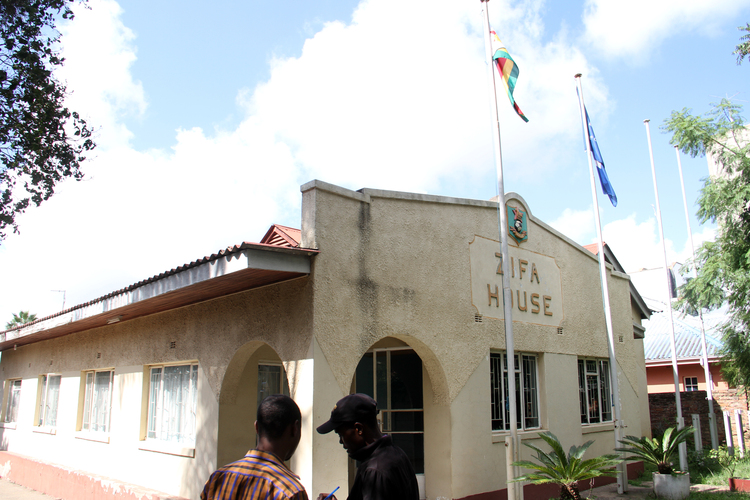 The Sunday Mail
Makomborero Mutimukulu Sports Editor
THE new Zifa board means well, one cannot fault them for lack of intent.
It's difficult to miss their will to change how business is done at the soccer governing body, the will to be professional and the will to be nowhere close to the Zifa of Phillip Chiyangwa.
How can one miss a will that Felton Kamambo always speaks of?
But there is something that the Zifa president and his team are missing, something that one struggles to put a name to.
It's the X factor!
The excitement that came with Kamambo out polling Chiyangwa at the December board elections is vanishing by the day.
It's now the Zifa show and they have to find ways of keeping the nation interested in their narrative.
So far they have dismally failed to do so.
While simplicity is often argued to be the ultimate sophistication going about business in uninspiring ways is beyond simplicity.
Its Stone Age stuff in a digital era.
And that's hardly the stuff that trends on social media, where stuff like Enzo Ishal's Magate challenge and EXQ, not talking of Freeman after winning awards are talked about.
It's not the stuff that the veteran from Chakari would write about in one of his Saturday missives, it's hardly the stuff that gets fans excited.
Isn't it astounding that a day tickets for the Warriors game against Congo went on sale people were talking about Valentine Kadonzvo doing a V11 on DeMbare and not the pioneering project?
The ticket for the final Afcon qualifier went on sale Friday but there was no pomp, there was no razzmatazz.
There were no optics, just the voice of one Xolisani Gwesela, the Zifa communications manager.
A visitor would have found it hard to believe that this was the first time that Zifa were introducing pre-match ticket sales.
Kamambo and his team broke new ground but failed to package their message, they failed to milk the moment, they failed to launch the countdown of the final Afcon qualifier in style.
It would have been good for the optics to have Kamambo go through the process of buying tickets online and urging everyone who believes in the Warriors to accompany him on this journey to professionalism.
Instead the Zifa boss was nowhere near this narrative, in both picture or voice.
Instead it was Gwesela who tried to run with it.
Yet Kamambo is the zero to hero archetype at Zifa and his involvement would have certainly produced better results than a couple of stories and a few mentions on social media.
Apart from an announcement on Twitter there is very little to suggest that Zifa's PR machinery is really running with this pre-match tickets sale baby.
Even their official website had nothing on the ticket sales by yesterday.
The idea of pre-match ticket sales is brilliant but it needs to be handled equally brilliantly.
It needs to be waved in the faces of one of Zifa's most important publics — the fans — at every given turn because they are the ones who are supposed to see value in a rest of the ground ticket going for $10.
But this Zifa of Kamambo appears intent on operating like a cult whose members are sworn to secrecy and are allergic to a little bit of swagger!