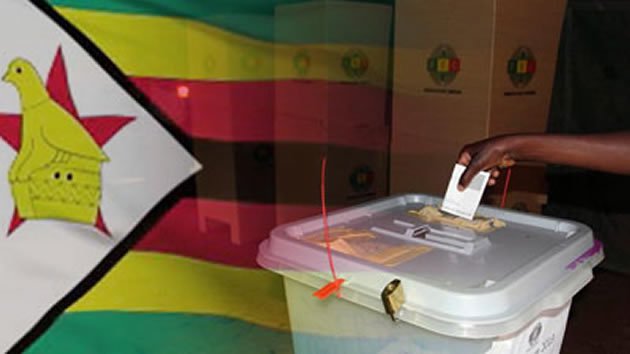 The Sunday Mail
Rumbidzai Muparutsa
The Zimbabwe Electoral Commission has directed all candidates seeking to withdraw their participation in the July 30 polls to do so by 4pm today, failure to which, their names will appear on the ballot paper.
The deadline is in line with the electoral regulations that provide for the commission to allow individuals seeking to pull out of the elections to do so within seven days of nomination court sitting.
Nomination courts to approve Presidential, Senatorial, National Assembly and local authority candidates, sat last week with cases of double filing of papers by candidates from the same party.
In a statement today, ZEC chairperson Justice Priscilla Chigumba said, "The Zimbabwe Electoral Commission wishes to advise all candidates who were duly nominated for election for the 2018 harmonised elections and who intend to withdraw their candidature to do so in terms of Section 49 (2) of the Electoral Act (Chapter 2:13) by 4pm on Friday (today) the 22nd of June 2018.
"Failure to withdraw their candidature by the said dates will result in the printing of the ballot papers for the elections as per the results of the nomination courts which sat on 14 June 2018."
There has been a lot of confusion in most political parties as a result of double nomination.
Notable candidates in Zanu PF include Noah Mangondo who together with the ruling party's Mashonaland East provincial chairperson Biggie Matiza filed papers to represent Murewa South in the National Assembly under the same party.
Mangondo is running as an independent candidate, but is said to be using the ruling party's logo.
Gladmore Hakata of the MDC Alliance and Vimbai Tsvangirai are also seeking to represent Glen View South under the same party ticket.
The MDC Alliance has since advised Hakata to withdraw.
On Wednesday, Advocate Martin Bimha withdrew his candidature from the Mazowe North National Assembly race, leaving Zanu PF with Campion Mugweni.
Zimbabwe is heading towards a July 30 plebiscite and President Emmerson Mnanangwa has appealed to contesting candidates to ensure that the polls will be violence-free.