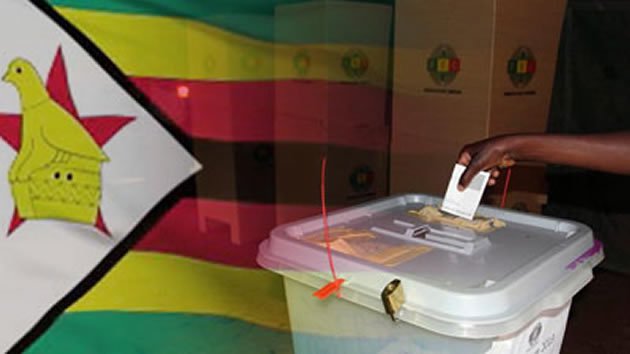 The Sunday Mail
Sharon Munjenjema and Veronic Gwaze
The Zimbabwe Electoral Commission has said Fidelity Printers and Refiners was contracted to print ballot papers for tomorrow's Presidential and National Assembly elections, while Printflow was given the mandate to print ballot papers for local authority polls.
The announcement was in line with Section 52A of the Electoral Act.
A total 6 150 950 Presidential, 6 150 950 National Assembly and 5 036 250 local authority ballot papers were printed.
There is an eight percent contingency in line with international best practices.
The Procurement Regulatory Authority of Zimbabwe gave Zec authority to contract the two companies through direct tender in order to guarantee the quality of the ballot paper and minimise security risks.
"Fidelity Printers and Refiners (Pvt) Ltd located at No 1 George Drive, Msasa, Harare was given the mandate to print ballot papers to be used for the Presidential and National Assembly elections.
"Printflow (Pvt) Ltd located at Corner George Silundika Avenue/Epton Street, Harare, was given the mandate to print ballot papers to be used for the local authority elections," said Zec.
"The Commission has printed a total of 455 244 ballot papers more than the total number of registered voters for the Presidential and National Assembly elections, respectively, and 446 206 more ballot papers for the local authority elections. This represents a total contingency of eight percent," the elections management body said.
Zec said there were comparatively less local authority ballots because of the number of unopposed candidates in that aspect of the harmonised elections.
In 46 wards, candidates are unopposed and thus there will be no local authority elections there, while a candidate in Chimanimani's ward 31 passed away and thus a poll for that seat will now be held at a later date.
'Don't be discouraged'
Separately, ZEC said voters should not be discouraged by false information circulating on social media that the election would be rigged, as there were inherent foolproof measures in place.
Zec chief elections officer Mr Utoile Silaigwana said, "If voters are in doubt of the provided pens, they are free to bring their own blue or black pens. The Commission will be providing ordinary pens for use in the polling booth."
Zec said it had transported ballot papers and security materials in the presence of representatives of contesting parties.
Further, political party agents and observers will be allowed to verify serial numbers of ballot papers.
The Presidential ballot paper is blue, the National Assembly one is peach, while that for local authorities is yellow. Ballot boxes have corresponding colours.
A final batch of electoral officers finished training last Wednesday and were deployed to over 10 000 polling stations countrywide.
In all, there are 131 000 polling officers.
Voting material has been distributed to polling stations, and voting shall take place from 7am to 7pm tomorrow.
Voters in a queue by the cut-off time will be allowed to cast their ballots.
"The voting process has not changed from previous years. People will still vote in the same manner they have voted before in the forthcoming elections. The only difference is that the voters' roll will have voters' photographs and voters will be expected to vote at only their designated polling stations," said Mr Silaigwana.
Counting will be done immediately after close of polling at polling stations.
The voting process and counting will happen in the presence of election agents, observers and/or the media. The results will be shared with election agents and posted outside polling stations.
According to the Electoral Act, Zec has the mandate to announce election results.
Mr Silaigwana encouraged citizens to observe peace during and after voting, with political parties advised to cease campaigning 24 hours before Election Day.
Zec expressed confidence that the elections would proceed without hitches.