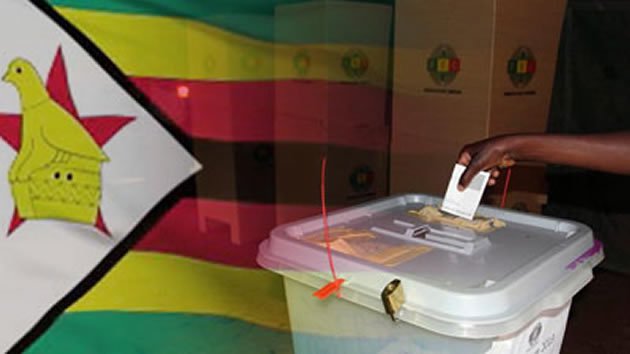 The Sunday Mail
Sunday Mail Reporter
The Zimbabwe Electoral Commission (ZEC) is crafting an operational framework to pave way for the "safe resumption" of by-elections following an indefinite suspension of all electoral activities.
Restrictions on public gatherings and observance of social-distancing guidelines meant to prevent the spread of Covid-19 have made it impossible to conduct conventional elections.
In a statement to The Sunday Mail, ZEC chief elections officer Mr Utoile Silaigwana said the suspension of by-elections was in the interest of public health.
"Section 239 (a) of the Constitution of Zimbabwe requires ZEC to prepare for conduct and supervise elections, and to ensure that those elections are conducted efficiently, freely, fairly, transparently and in accordance with the law," said Mr Silaigwana.
"Given the concerns over the Covid-19 pandemic and the declarations made by the President (Emmerson Mnangagwa), it was not possible for ZEC to conduct free, fair and transparent elections which guaranteed the political rights envisioned in Section 67 of the Constitution.
"ZEC accedes that there is no explicit provision in the law which grants it powers to suspend or postpone elections, but the decision was made in the public interest to ensure the upholding of public safety and public health as envisioned in Section 86 of the Constitution of Zimbabwe.
"The Commission is operational and currently working flat out to craft a policy that will protect voters and staff from contracting Covid-19 while upholding their constitutional rights."
The obtaining lockdown, which limits freedom of movement and assembly, "would also have undermined the freeness and fairness of elections".
"It is pertinent to note that the election process involves relative close physical contact between election officials and voters, including the exchange of ballot papers and inking of thumbs.
"At the end of the voting process, ballot papers must also be counted.
"Where an infected voter or electoral official has handled a ballot, this will present an opportunity for cross infection of officials and voters involved in the voting process," said Mr Silaigwana.
The electoral commission, he added, had an obligation to protect both electoral officers and voters.
In the event of holding a by-election, there would be a dilemma for electoral officers whether to turn away or allow a voter who exhibited coronavirus symptoms to cast the ballot, he said.
"Would this not have undermined such people's political rights as enshrined in Section 67 of the Constitution?" asked Mr Silaigwana.
"ZEC's statement was not issued in terms of Section 132 of the Electoral Act, but in line with national policy and interest."
Legal think tank, Veritas, however, recently published legal opinion concluding that the suspension of by-elections was unlawful in the absence of an order by the Electoral Court or an announcement through a Government Gazette.