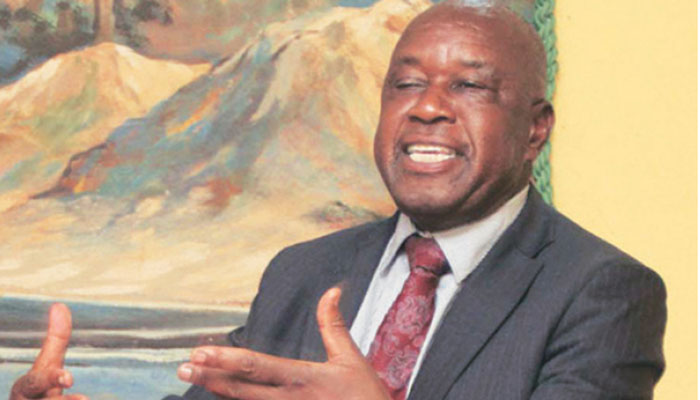 The Sunday Mail
Online Reporter
ZANU PF appreciates the bold stance taken by South African President Cyril Ramaphosa during his working visit to the US when he told President Joe Biden that illegal economic sanctions imposed on Zimbabwe are hurting the SADC region.
Addressing journalists at a press conference at ZANU PF Headquarters Tuesday afternoon, party spokesperson Cde Christopher Mutsvangwa said President Ramaphosa was looking out for a neighbouring country when he challenged the US to remove the sanctions.
"The American President heard from the horse's mouth of our powerful regional neighbour," he said.
"He heard straight from him that the sanctions against Zimbabwe are damaging the growth prospects of our region, as they are creating collateral damage and other spillover effects to our neighbours.
"He highlighted South Africa's problems with Zimbabwean economic migration, which was induced by sanctions in 2002, that's when the people of Zimbabwe started to migrate to South Africa in numbers which are ahistorical."
Cde Mutsvangwa, however, took time to appreciate Zimbabwe's invitation to the US-Africa Summit set for December this year,  saying despite sanctions it was the right step towards re-engagement between Harare and Washington.
"You would be happy to know that the Zimbabwean delegation has received an invitation from the Americans to go and attend the America-Africa Summit," he said.
"We welcome that Zimbabwe is being welcomed to this summit by the Americans. We hope America can shed off, like a snake does, the old skin and come up in a new skin and engage Zimbabwe in an open way."