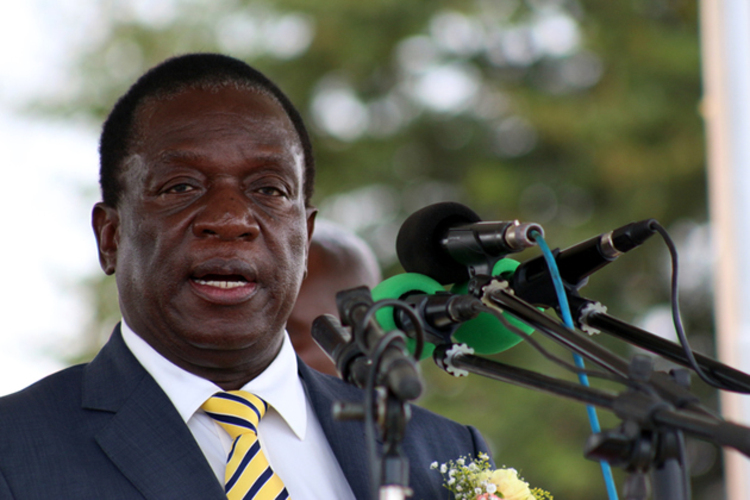 The Sunday Mail
Munyaradzi Musiiwa in Gweru
Zanu-PF should remain united as the party "fumigates" elements bent on weakening it ahead of the 2018 harmonised elections, Vice-President Emmerson Mnangagwa has said. At the burial of Zanu-PF Midlands deputy provincial chairman Cde Kizito Chivamba at the Midlands Provincial Heroes Acre yesterday, VP Mnangagwa said party members should gear up for electoral victory.
"Cde Chivamba has gone at a time when the party is internally fumigating itself from elements bent on weakening and destabilising it ahead of the 2018 elections. It is in this spirit that I call upon all those he has left behind to remain united as we gear ourselves towards victory in the 2018 elections.
"Cde Chivamba was like Job of the Bible. He was accused of a lot of things when he was in the party, which led to his suspension. However, the truth later prevailed and he was cleared. This is because the truth is like light — it prevails over darkness." The VP said Cde Chivamba was straightforward and humble, and never fought for positions of authority despite his rich political history.
Cde Chivamba died at Gweru Provincial Hospital last Wednesday after a short illness.
Born in Bikita on August 27, 1958, he joined Zanu in 1972 and participated in demonstrations against the Pearce Commission.
In 1975, he moved to Gweru where he became deeply engrained in the nationalist movement, and then worked with freedom fighters around Zaka and Bikita (1977-78).
He returned to Gweru in 1979, helping recruit members to the party.
Cde Chivamba was a trade unionist between 1980 and 1992, after which he worked at the Gweru City Council as an accounts clerk before joining Zesa as senior liaison clerk.
A year later he was unanimously elected Zanu-PF provincial youth secretary for administration, before being elevated to deputy provincial youth chairperson and chairperson in 2001.
He was elected Member of Parliament for Chiwundura in 2008, and from 2009 to 2013, he served as zanu-PF provincial secretary for health and child welfare.
Cde Chivamba also served as Midlands provincial vice-chairperson (2013-14) before his elevation to the post of chairperson.
Last year, Cde Chivamba was suspended — alongside two other provincial chairpersons Cdes Joel Biggie Matiza (Mashonaland East) and Ezra Chadzamira (Masvingo) — on allegations of inciting insolence and failing to rein in rogue elements in the province.
Zanu-PF's National Disciplinary Committee cleared him of the charges and in February 2017 he bounced back as provincial deputy chair.
Cde Chivamba is survived by wife Cde Ceromina, six children and five grandchildren.