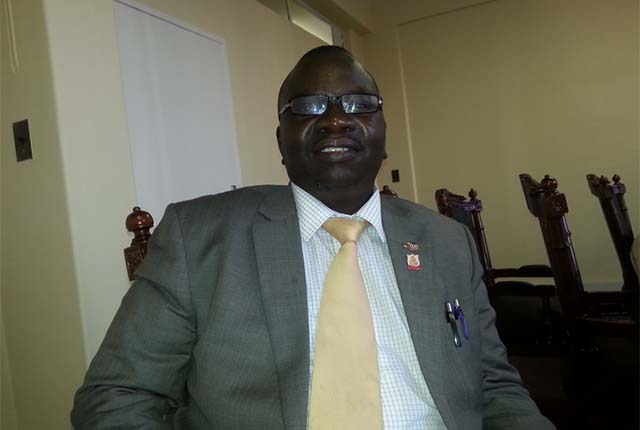 The Sunday Mail
Munyaradzi Mlambo
THE Zimbabwe Asset Management Company – a special purpose vehicle created by the Reserve Bank of Zimbabwe to buy toxic assets from banks – has engaged local and foreign advisory firms to help it sell the US$512 million worth of non-performing loans (NPLs) it acquired since its formation in July 2014.
Zamco will wind up acquisition of NPLs this year and shift focus to resolving and recovering debts from 2017.
The company will actively court investors that are interested in buying the assets, and Zamco CEO Mr Cosmas Kanhai said a market for NPLs could be created by making them easily tradable.
"The desire will be that, even after Zamco has been wound up because it has achieved its mandate, banks will be able to sell their NPLs to any interested investors … Investors would approach the holder(s) of the distressed asset that they are interested in and submit their initial bid.
"Once the initial offer has been submitted and accepted, the investor would be requested to sign a non-disclosure agreement that will allow them to access detailed information about the asset to enable them to conduct due diligence.
"If the investor is satisfied after due diligence, a firm offer that will be made that will be the basis for negotiation with the seller," said Mr Kanhai.
It is understood that several investors have expressed interest in buying distressed assets.
Usually, distressed asset investors specialise in buying debt or equity instruments of distressed companies before instituting appropriate turnaround initiatives to return the affected companies to viability.
Once the companies return to viability, exit options for investors include initial public offerings or selling their investments to willing suitors.
The RBZ expects banks to reduce NPLs to below five percent by end of this year. As at June 30, 2016, NPLs stood at 10,05 percent, marginally above the mid-year target of 10 percent.
Mr Kanhai dismissed the notion that Zamco was a warehousing agency whose role was to simply take toxic assets off banks' balance sheets.
"Zamco's mandate is to collect the loans and if there is no demonstrated capacity to repay the loans Zamco would sell the underlying collateral. Thus, acquired NPLs whose underlying borrowers demonstrate commitment and capacity to repay, will have their loans restructured.
"For those that have no commitment or capacity to repay, Zamco will foreclose on the collateral to recover the debts. So it does not mean that every acquired loan will be restructured or given breathing space," he said.
Buying NPLs from banks helps them focus on their intermediary role in the economy.