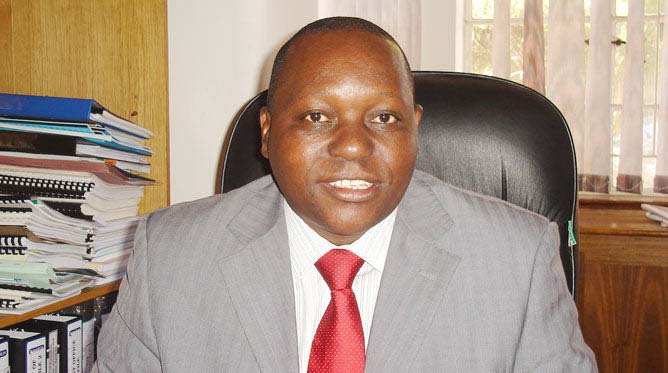 The Sunday Mail
Harmony Agere
THE Harare City Council is facing a fresh Zimbabwe Anti-Corruption Commission (ZACC) probe after the Auditor General exposed Town House's dubious accounting systems which could have cost the city about US$190 million.
In her 2020 report on local authorities, the AG, Mrs Mildred Chiri, accused Harare City Council of failing to verify some money in its books of accounts.
This left the local authority exposed to misappropriation of public finances with strong suspicions that suppliers might have been overpaid, and in some cases, paid without providing any goods or services.
"According to the council, trade and other payables to the tune of US$105 542 322 were unverifiable. In addition, trade and other payables totalling US$83 712 713 had debit balances and should have been reclassified. This suggests that the council might have prepaid or overpaid suppliers and has to recover the same," said Mrs Chiri in the report. ZACC spokesperson Commissioner John Makamure said the anti-graft body will soon be opening investigations.
Commissioner Makamure said ZACC has entered into partnerships with the Parliament and other stakeholders to ensure that the AG's reports are implemented.
"As we have always done, we are going to investigate all those matters of corruption raised by the Auditor General and the Harare City Council is not going to be spared," he said.
"We are on a mission to clean up the rot in local authorities and the AG's report is important in helping us achieve this goal. We have entered into a Memorandum of Understanding with the AG's office. The MoU enjoins us in tackling corruption in the management of Public Finances and we have an excellent working relationship."
Commissioner Makamure said ZACC's partnerships with Parliament's Public Accounts Committee (PAC) and the African Parliamentarians Network Against Corruption (APNAC) put it in a better position to investigate issues of corruption. He, however, noted that not all issues raised by the AG are of a criminal nature.
"Some of them are administration issues. And we are not going to focus on local authorities only, lest people think we are targeting councils. All Public Entities singled out in the reports will face similar investigations so that we don't have a situation whereby every year the AG makes recommendations which are not implemented. What the AG recommends must be implemented," he said.
PAC's chairperson of the Sub-Committee on Local Authorities and Chegutu West legislator Mr Dexter Nduna said the committee is working closely with ZACC to root out corruption in local authorities.
"My committee seeks to have a paradigm shift in the modus operandi by using a plethora of acts both financial and criminal such as the criminal law codification and reform act amongst others to weed out corruption. For example, the inclusion of these acts has resulted in the conviction of workers in Masvingo in the form of cashiers, parking assistants and senior managers."