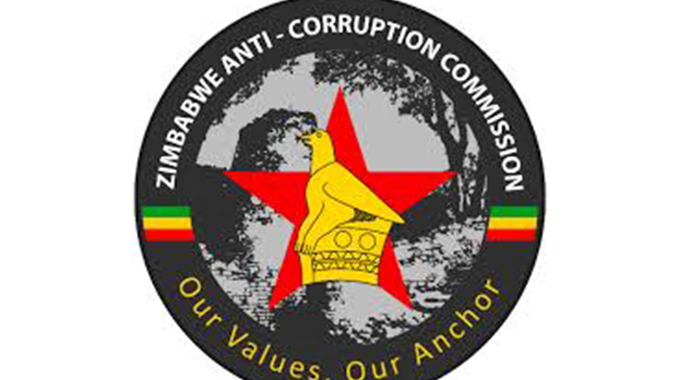 The Sunday Mail
Emmanuel Kafe
THE Zimbabwe Anti-Corruption Commission (ZACC) is investigating Chitungwiza Municipality's acting town clerk Mrs Evangelista Machona over allegations of corruption and abuse of office.
Chitungwiza Residents and Ratepayers Association (CHRRA) chairperson Mr Arthur Taderera reported the matter to ZACC under reference number RRB 0001060.
He also raised the allegations against Mrs Machona with Chitungwiza Mayor Lovemore Maiko in a letter dated December 12, 2020, which was also copied to Local Government and Public Works Minister July Moyo, the town clerk, chamber secretary and Harare's Provincial Development Coordinator.
In a terse response, ZACC spokesperson Commissioner John Makamure confirmed that a team of investigators were looking into the matter.
"We have a team dealing with that case," he said.
The former finance director allegedly diverted US$1,5 million into suspicious accounts, raising fears it could have been converted for personal use.
Documents seen by The Sunday Mail show that sometime during the period extending from 2010 to 2017, US$1 503 310,34 was deposited from Chitungwiza salaries account (MetBank account number 08070018761113) into three unidentified MetBank accounts (007001876117, 007001876125 and 160060002).
The money was reportedly withdrawn under unclear circumstances.
The local authority has since resolved to carry out a forensic audit, but Mrs Machona is understood to be frustrating the process.
Residents are also demanding answers on why a commercial stand that was initially bought by Mrs Machona's daughter Wadzanai Jenje for $6 441,50, but was later reversed by the housing and community services department, is still in her name.
"The way she was refunded the money was also not procedural," Mr Taderera said.
"As stakeholders, we are closely monitoring the issue. We are worried and feel that all this was an attempt to cover up a case before the Zimbabwe Anti-Corruption Commission (ZACC)."
CHRRA is also accusing Mrs Machona of paying a meagre $219 227 last year for commercial stand 12078 in Nyatsime measuring 72 839 square metres that was allocated to her in 2015.
The money, they claim, was supposed to be paid in US dollars.
Mrs Machona, however, denies having made the US$1,5 million transfer, claiming there are people who want to tarnish her image. "I am aware of the issue but when the transfers happened I was not yet employed by the municipality, and I am the one who found out about the transfers.
"I then wrote a letter to the bank and I was told that the money was for investment. People are just trying to tarnish my name; I have no hand in the issue and I know nothing at all," she said.
Commenting on the contentious matter over a commercial stand involving her daughter, she added: "The issue regarding my daughter was long resolved. These people are just trying to draw attention because we want to verify their stands."
Speaking separately in the capital last week, ZACC chairperson Justice Loyce Matanda-Moyo said the commission has red-flagged several local authorities for failure to comply with their institutional policies and operational frameworks, thus fuelling corrupt practices.
"The findings of the spot checks conducted depicted an 'ugly pattern of corruption' within rural district councils," she said.
ZACC recently conducted compliance assessments, spot checks, systems and process review assessments at several institutions, including eight local authorities, and discovered that the majority were non-compliant.
She said councillors were abusing service benefits and allocating themselves multiple residential stands and other public resources.