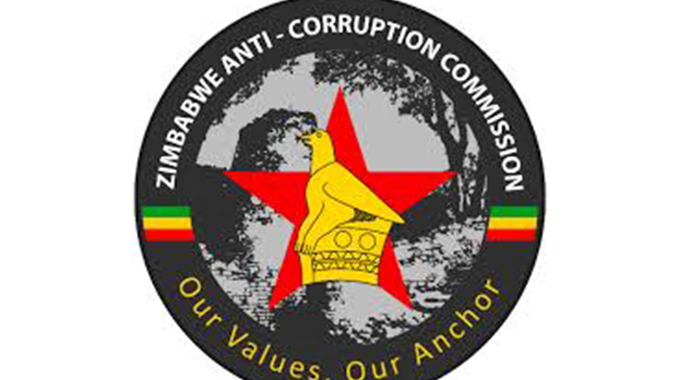 The Sunday Mail
Wallace Ruzvidzo
Sunday Mail Correspondent
CLOSE to 60 percent of all corruption cases investigated by the Zimbabwe Anti-Corruption Commission (ZACC) since the reconstitution of the anti-graft body in 2019 have resulted in convictions at the courts.
This year, ZACC has submitted 167 dockets to the National Prosecuting Authority (NPA) for the arraignment of alleged criminals, 13 shy of their annual target for 2021.
In an interview with The Sunday Mail, ZACC spokesperson Commissioner John Makamure said the anti-graft body had seized properties valued at US$2,8 million, which were acquired through proceeds of crime.
"On the investigative side of things, ZACC set itself a target to submit 180 dockets to the NPA for prosecution in 2021," said Comm Makamure.
"This is double the number submitted in 2020. As of November 22, a total of 167 dockets had been submitted.
"Of the dockets submitted to the NPA since the commission came into office in July 2019, a conviction rate of 59 percent has been achieved. With reforms being implemented in the criminal justice system, we are of course going to achieve a higher conviction rate.
"ZACC has also referred seven cases and seized properties worth US$2 884 000 acquired through corrupt means.
"Our Asset Recovery and Forfeiture Unit is currently busy with several cases running into millions of US dollars."
He said the anti-corruption body was happy with progress it has made in fighting corruption. Comm Makamure said the Covid-19 had slowed down investigations and prosecution of corruption cases on account of lockdowns.
"This year, ZACC arrested no less than six senior officials in local authorities," he added.
"In one week in September, for example, ZACC arrested three chief executive officers of local authorities and at one point a senior police officer in the Vehicle Theft Squad for abusing a vehicle that was being held as an exhibit. "