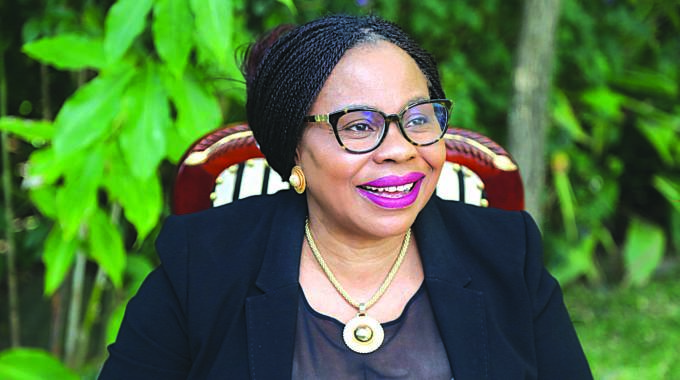 The Sunday Mail
Tanyaradzwa Rusike
Information, Publicity and Broadcasting Services Minister Senator Monica Mutsvangwa has challenged women to work hard and aspire to occupy top corporate positions.
In a speech read on her behalf by her Deputy Minister, Kindness Paradza, during the Women in Public Relations and Communications Zimbabwe (WPRCZ) awards ceremony in Harare, Sen Mutsvangwa applauded women breaking the glass ceiling, by staking their claim in male-dominated fields.
The Sunday Mail Editor Victoria Ruzvidzo was recognised as an eminent communicator and one of the most influential women in PR and communications during the awards ceremony.
"I want to salute all the women who will receive awards for being torch bearers in a field where there is cut-throat competition from our male counterparts," said Sen Mutsvangwa.
"There is no argument, whatsoever, that men have dominated leadership positions for years in all spheres of the economy, with women playing a supportive role.
"I am happy that as women we have not waited for men to tilt the tables in our favour, but we have taken the bull by the horns to ensure women empowerment and dominance is driven by us and true to the adage."
She said no one but women can empower themselves.
Sen Mutsvangwa said it was folly for women to wait for men to parachute them into leadership positions.
Instead, she said, attaining empowerment "begins with us taking up and driving the challenge."
She commended President Mnangagwa for policies that engender women empowerment.
"The coming into power of the Second Republic under the leadership of His Excellency, President Mnangagwa has indeed been a blessing as the reforms instituted have created a level playing field for women to rise," she added.
"There has been a major shift in that regard with a lot of women now occupying top leadership roles in the media sector, PR and communication, in Government, politics in business and industry.
"We now have female editors and general managers of newspapers unlike before.
"We also have a female CEO and several female directors at ZBC."
Delta's Patricia Murambinda was awarded for outstanding contributions in the PR and Communications sector.
First Capital Bank head of marketing and communications Emily Nemapare, Seed Co's senior manager for public relations and special programmes Ms Marjorie Mutemererwa, Larfage corporate communications manager Tsungi Manyeza and Zimbabwe National Water Authority's corporate communications and marketing manager Mrs Marjorie Munyonga were also honoured during the ceremony.
Meanwhile, the country's largest integrated media house, Zimpapers, scooped the Zimbabwe CEO's Network award in the media and printing industry during an awards ceremony held on Friday.
Zimpapers advertising and marketing manager Ms Phillipa Gomo and Tapuwa Mandimutsira, the company's group business development and marketing manager also walked away with awards for being outstanding marketing personalities in the media sector.