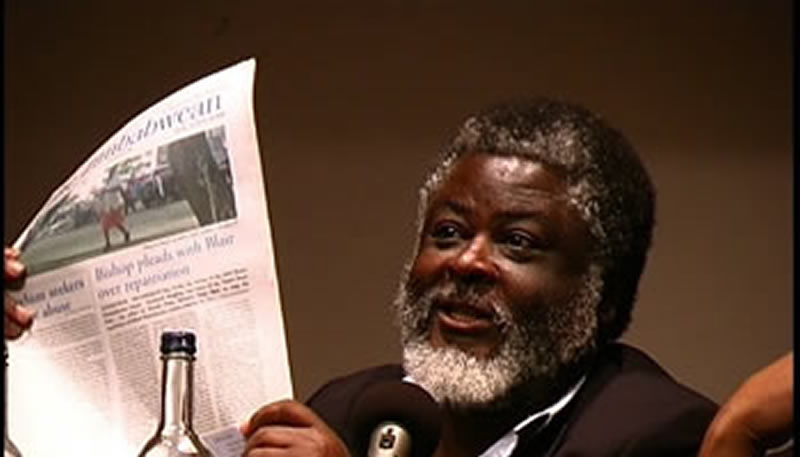 The Sunday Mail
United Kingdom-based editor of The Zimbabwean Wilf Mbanga lost an undisclosed amount of money to the Baba Jukwa syndicate after he arranged for the two journalists to run a column in his newspaper and to market the publication, believing they were senior Zanu-PF officials.
In a surprise twist, it has emerged that Mbanga agreed to pay Mxolisi Ncube and Mkhululi Chimoio although — unbeknown to Mbanga — the two were already correspondents for the newspaper. Communications seen by The Sunday Mail also show Mbanga consulting on the accuracy of his stories with the pair believing he was in contact with a senior official. The pair reeled Mbanga into an elaborate scheme, riding on a fast-expanding Facebook following.
In an email to Mbanga and many other recipients, dated May 29, 2013, the pair, who boasted of having "taken Mugabe and his cabinet by horns (sic)", pointed out that their page managed to attract over 100 000 followers in only two months.
The two also stated that the page received international publicity through Asian, American, European and African news organisations. They then alerted Mbanga to the possibility of enjoying lead stories based on information posted on the page. Mbanga responded two days later, expressing his gratitude for Baba Jukwa's efforts and went on to explain the complementary "hard work" that he and his wife, Trish, were doing and requested support. Top of the list was the MyZimbabwe campaign, launched on May 16.  The campaign, Mbanga explained, was "a call to action to Zimbabweans everywhere to look forward into a future filled with hope". He asked the syndicate to market the campaign on its page, through posters, leaflets and various internet platforms, including Twitter and YouTube.  The pair agreed to a private arrangement and also asked for payment.
"Can you afford to pay me if I market your paper?" reads part of their reply.
"I will do it daily on my page but strategical (sic), don't worry it will be where by (sic) they won't notice we dealing business together."
On June 3, Mbanga invited what he believed to be a senior Zanu-PF official to file a weekly column in his newspaper at a fee of US$50 per article. He also complained that The Zimbabwean's readership had remained static in spite of the marketing arrangement.  The pair promised to tell their followers to purchase the newspaper.
"Thanks a lot will give you SA bank account details, and don't worry I will tell all my followers to buy your paper as I will have a weekly column and watchout (sic) how they will buy it. Give me places where they can buy it countrywide. Also for us to kick start everything, I will give you a column for this week."
In another instance, Mbanga consulted the pair on a story which his newspaper intended to publish on its front page. The story claimed a senior Presidential Guard soldier was in hiding after refusing to organise "the assassination of MDC-T leader and prime minister Morgan Tsvangirai."
The correspondents replied reassuringly: "Thanks a lot for coming to me. I am very aware of happenings withinState House, and I know this story after my sources gave it to me. This is very true the man who missed his target Tsvangirai and took out his wife always cried and if you remember sometime last week I did a brief of this story. I understand this man is now in hiding but his family including brothers, kids and wife are being held as baits (sic)."
The two South African journalists who ran the Baba Jukwa page have been criticised for manipulating the public and taking advantage of the polarised political situation in the country to unscrupulously raise money.