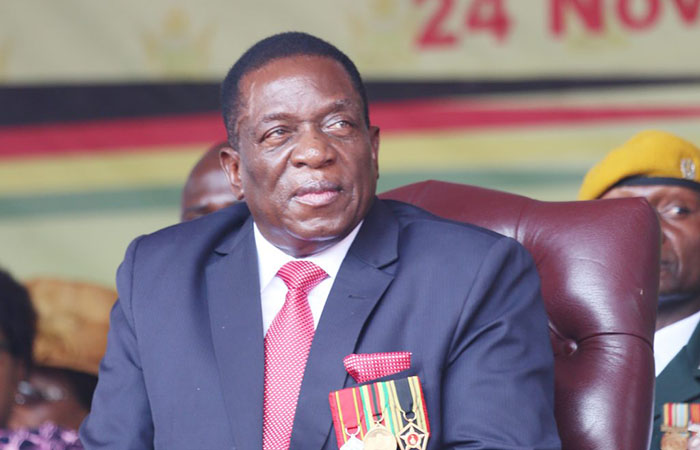 The Sunday Mail
Tau Tawengwa
I have just finished reading the memoir of the late national hero Cde Cephas G Msipa entitled "In Pursuit of Freedom and Justice – a Memoir".
While Cde Msipa might evade the memory of many because he wasn't an attention-seeking politician, he is certainly one of the most influential people in Zimbabwe's history.
He caught my attention around 2016 when he called on Mr Robert Mugabe to resolve the succession issue in zanu-pf and perchance, even to step down as President of party and State.
"This idea of selfish politics will not help at all. I have travelled and wherever I go, I am asked, is this the Zimbabwe you fought for? It's not," Cde Msipa said in 2016.
"We never fought for violent protests, we never fought for selfish leadership, but we fought for selfless leadership that puts Zimbabwe ahead of personal interests.
"Mugabe must put the country first. At the moment, Zimbabweans do not know what tomorrow holds and are literally groping in the dark . . . I cannot force Mugabe to step-down, but given his age, I think it's important for him to find a solution now."
As a born-free Zimbabwean, I didn't fully comprehend Cde Msipa's contribution to pre-and post-Independent Zimbabwe until I read his memoir. Nevertheless, I respected his courage and willingness to warn Mr Mugabe of his impending fall.
Judging from his relationship with the former President as outlined in his book, I can say with certainty that those warnings were not malicious, they were in fact sincere.
Yet, interestingly, his memoir illuminates pivotal aspects of our political history that depict how we arrived where we are today, while concurrently showing us how we can extricate ourselves from our situation and take the correct trajectory.
It is in the context of Cde Msipa's memoir that I'm convinced that President Mnangagwa is the right person to lead the country at this juncture and in this article I will discuss why I believe he deserves to be voted into office. Msipa was in Zapu and worked closely with heroes like Willie Musarurwa and Joshua Nkomo. He became a member of zanu-pf after the 1987 Unity Accord.
What particularly interests me about his story is his allusions to the fact that Zimbabwe's economy and the livelihoods of our people have often been sacrificed by self-serving politically radical policies and manoeuvres.
He points to how moderate politicians like Joshua Nkomo were victimised and hounded out of the country, and yet were still willing to unite for the purposes of the greater national interest.
He also mentions how other moderate liberation leaders like Josiah Tongogara never arrived in Zimbabwe in 1980.
"PF-Zapu was (as) shocked as zanu-pf about Tongogara's death. We considered him to be a moderate in his party and much more pragmatic than many of his colleagues . . . Nkomo was profoundly shocked by the death of Josiah Tongogara," he writes in his memoir.
The description of the late Tongogara as a political moderate supports the view that had Zimbabwe taken a moderate policy and political-economy approach from 1980, we would have walked a different path.
President Mnangagwa's new dispensation has taken the moderate approach to the economy.
He has watered down indigenisation regulations and pledged to compensate white former farmers for developments on our land.
He has also made commitments to repay the country's outstanding debts and travelled to many countries reiterating and emphasising that Zimbabwe is open for business.
This is the kind of moderate approach that has been long overdue in our policy and national politics.
In contrast, the previous administration had become notorious for its radicalism.
We can safely say that President Mnangagwa's moderate and investor-friendly approach is a welcome development. In this light, President Mnangwagwa deserves the opportunity to finish his economic revival mission. He deserves a full term in office.
On that note, I also urge the President and the new dispensation to remember the youth.
If Cde Msipa's story is anything to go by, there is an urgent need to appoint youthful leaders into strategic Government and policy positions for the purposes of gaining experience and learning the reigns.
As it stands today, President Mnangagwa is the most senior member of zanu-pf and he should be given the opportunity to accomplish institutional democratisation at party and State level.
In this context his calls for the removal of the "one-centre-of-power" principle are notable and his assurances to hold free and fair national elections in 2018 are commendable.
Ultimately, he is the right person for the top job and Zimbabweans should give him the opportunity to fulfil his democratisation agenda.