The Sunday Mail
Minister Perrance Shiri
Air Force of Zimbabwe Commander (1992 to 2017)
Played an integral part in harmonising Zipra, Zanla and Rhodesian forces into one national defence force.
Master of Science degree in Development Studies (2016)
Renowned throughout the Air Force of Zimbabwe for nudging his subordinates onto the path of academic excellence.
Chairperson of Command Agriculture Technical Committee (2016-17).
Helped steer countrywide procurement and distribution of Command Agriculture inputs.
Under his watch, Zimbabwe recorded its first bumper maize harvest in years, with 2,2 million-plus tonnes projected.
Royal College of Defence Studies, London (1986) Professor Amon Murwira
BA Honours in Geography (University of Zimbabwe);
Msc Environmental Systems Analysis and Monitoring (The Netherlands)
PhD Geo-Information Science (GIS, RS) for Environmental Systems Analysis and Monitoring (The Netherlands)
Lecturer and Post-graduate Co-ordinator Department of Geography and Environmental Science (University of Zimbabwe)
Ecologist responsible for GIS and Remote Sensing Applications (Department of Natural Resources, 1994-98)
Fellow Zimbabwe Academy of Sciences
Member African Association of Remote Sensing of the Environment (AARSE)
Member Geographical Association of Zimbabwe Dr Sibusiso B Moyo
Major-General (Zimbabwe Defence Forces, 2015-2017)
PhD International Relations (University of Zimbabwe, 2016)
Proven experience in international diplomacy and international economic affairs for the Zimbabwe Defence Forces.
Enjoys good relations with figures in key global markets, particularly across Africa and in the Far East.
Credited with helping spread the imperative of educational advancements throughout the rank and file of the Zimbabwe Defence Forces.
Has been pivotal in public-military interactions in different parts of Zimbabwe.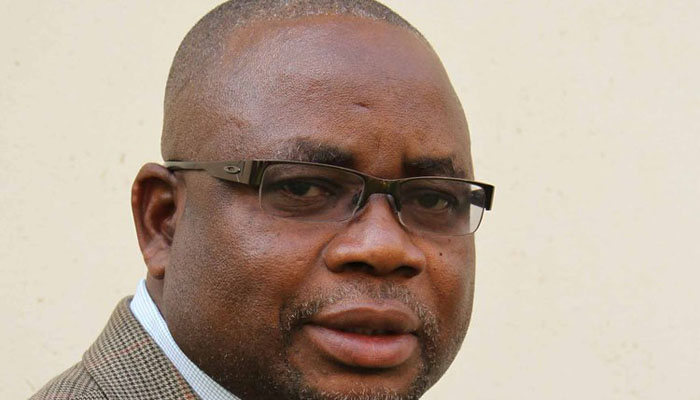 Prof Paul Mavima
Deputy Minister Primary and Secondary Education (2013-2017)
Principal Director, Deputy Prime Minister's Office (2009-2013)
Member of Parliament, Gokwe-Sengwa (2013 to date)
Associate Professor, Grand Valley State University, Michigan, the US (2007)
Assistant Professor, Grand Valley State University, Michigan, the US (2000-2007)
PhD (Florida State University Asker School,1999)
Master of Public Administration (University of Zimbabwe,1990)
Bachelor of Science in Political Administrative Studies (University of Zimbabwe, 1984) Minister Kazembe Kazembe
PhD scholar (Cape Peninsula University of Technology, 2016 to date)
Vice-Chairman (Zanu-PF Mashonaland Central, 2016 to date)
Secretary-General (Dynamos Football Club, 2011-12)
Businessman with interests in security technologies
MBA (Africa University); BTech in Marketing (Technikon SA); Graduate Diploma in Marketing (IMM) SA
Electrical Power Engineering (Harare Institute of Technology); Data Communication and Networking (University of Zimbabwe)
BTech Level 5 in CCTV surveillance ( TAVCOM Training College, UK) Minister Winston Chitando
Bachelor of Accountancy (University of Zimbabwe, 1984)
Anglo-American Corporation (Hwange Colliery Company, 1984)
Hwange Colliery Company (1985-1996)
Zimasco Commercial Manager (Mining and Industrial Division (1997)
Executive Director (Zimasco) and Mimosa Mining Company (1998-September 2007)
Managing Director Mimosa Holdings (2007)
Executive Chairman Mimosa Holdings (2013)
Vice-President Chamber of Mines of Zimbabwe (2008-11)
President Chamber of Mines of Zimbabwe (2011-13)
Chairman Hwange Colliery Company Limited (2016)
Chairman of the Platinum Producers Association