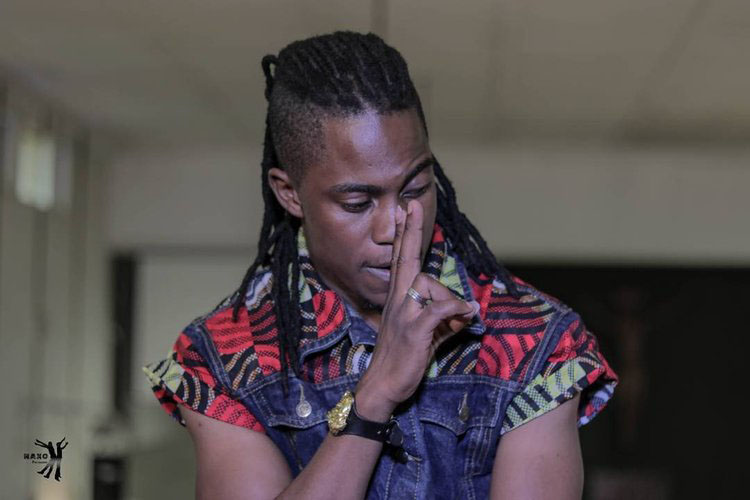 The Sunday Mail
ANDY Muridzo is a free man.
The five-year contract between Muridzo and Jah Prayzah's Military Touch Movement has officially been terminated, according to a letter in The Sunday Mail Society's possession.
After Muridzo bared his soul to this publication a fortnight ago, saying he unhappy at MTM, the musician officially communicated his intention to leave the group.
To his credit, MTM has not been vindictive and has allowed the youngster to find himself elsewhere.
"We acknowledge receiving your email dated March 5, 2018 wherein you stated your intention to leave MTM and that you were terminating your contract with immediate effect. We would like to inform you that we have considered your request and hereby consent to the termination of your contract with MTM," reads part of a letter signed by Jah Prayzah's manager, Keen Mushapaidze.
MTN is a done chapter for Muridzo. So what happens next? Muridzo presented himself as a direct rival to Jah Prayzah following the release of his albums "Pakubuda Kwezuva" and "Ngarizhambe".
Jah Prayzah offered him the world and Muridzo crossed over to join his rival. But that dream move left Muridzo as an orphan of sorts in MTM, with no voice of his own. Muridzo is aware that he is at a crossroads, but he is happy to be free.
"There are people that stopped attending my gigs after I joined MTM. They preferred me outside the movement and I have since regained that independent status. What happened is water under the bridge and I'm hoping that I will be able to carry on with my life and career," said Muridzo.
"I cannot change history but only hope that my lost fans will see through all that has happened and find it in their hearts to once again support me.
"Positive signs are beginning to show, though. There are some sponsors that have either come on board or have shown eagerness to work with me following my withdrawal from MTM."
Muridzo – who like Jah Prayzah hails from Uzumba – has vowed to learn from the MTM experience.
"It is not every time that people are willing to give you a second chance. I have just had a grave life lesson. I will never again let emotions cloud my judgement. Jah Prayzah is my homeboy and that in a way affected my decision making on the MTM deal. Presented with a similar situation in future, I will respond better," said Muridzo.
Judgement day for the musician beckons. Muridzo will release his fourth studio album, "Munondo", on May 4. This will be a good yardstick to measure what kind of musician has emerged from the debacle.
"I have reverted to my old music, the 'Dherira' style. I'm now going to focus on producing quality music inspired by our culture. 'Munondo' will sum it all up," he said.
"For the record, I'm not going into competition with anyone. I just want to produce poignant music that will get people talking and probably shake music charts. I have a formula that is difficult to reveal through the media but will be explained in my forthcoming project."
His last album launch at 7 Arts Theatre in Harare was poorly advertised and subsequently attracted a small crowd. Furthermore, the album was not readily available both on the launch day and weeks after.
"Things are going to be done differently this time around. We are not going back to 7 Arts Theatre as we are opting for a different venue but within the CBD. We noted mistakes from the previous launch and my management has come up with rectifying measures. Unlike the previous launch, we are this time going to make it intimate and about us," added Muridzo.