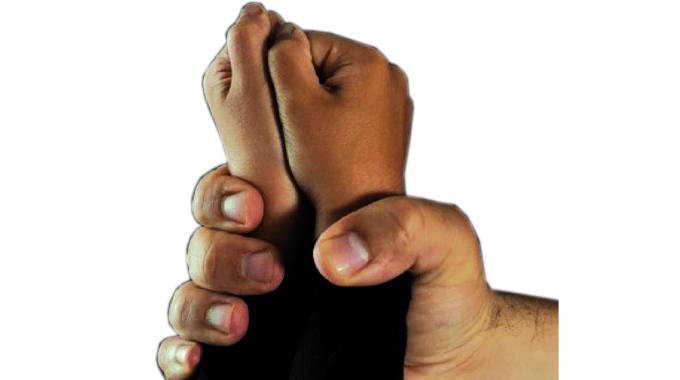 The Sunday Mail
Veronica Gwaze
While the eyes of the world are focused on the growing cases and threat of coronavirus, including the associated pain of trying to contain its spread, depraved monsters have been using the distractions to sexually abuse minors.
Children are being violated almost on a daily basis by the same people who are supposed to love, care and protect them.
The statistics are worrying.
The Zimbabwe Republic Police (ZRP) says the number of minors abused by their biological fathers rose to 39 in the first three months of the this year compared to 33 cases last year.
Similarly, the number of children falling victim to their stepfathers increased to 33 in the same period from 28 a year earlier.
What is, however, disturbing is that cases of sexually abused minors now make up between 40 to 60 percent of the overall rape cases brought to the attention of hospitals, police and courts countrywide.
In fact, child representative organisations such as Save the Children Zimbabwe, Shamwari yeMwanasikana and Childline Zimbabwe believe that the cases could actually be much higher.
Cases are often detected when the child contracts sexually transmitted infections (STIs) or suffers some other complications.
"It is now a cause for concern. The figures keep rising despite numerous police campaigns. More needs to be done so that we bring this to an end," Zimbabwe Republic Police national spokesperson Assistant Commissioner Paul Nyathi told The Sunday Mail Society on Friday.
"Most of these cases are happening in homes and the issues are swept under the carpet. Relatives, friends, or neighbours should report such cases so that culprits are brought to book," he said.
"The number of minors being abused by their fathers has been on the rise over the last few years. We have since stepped up efforts to work with the police through their Victim Friendly Unit so that we try and end this," adds Save the Children communications and advocacy advisor Ms Sophie Hamandishe.
Not so long ago, a single clinic in Harare made shocking revelations after it reported that it had treated nearly 30 000 girls and boys who had been sexually abused within a four-year period.
Society seems divided on why child sexual abuse cases are on the increase.
While some point to rituals (juju), others opine factors influencing child sexual violation cases can be traced to a patriarchal society and men's professed inability to control their sexual desire due to psychological problems.
Tapiwa Mapuranga (not real name) recently made a spine-chilling revelation.
"Women are evil! Sometimes they make you take care of another man's kids; lying they are yours. Personally, if I am to find out, I will revenge in the most bizarre way. If she has children with another man, automatically those kids are not related to me, thus I can marry them," he declared.
A Hatfield woman, who preferred to identify herself as Mai Chichi due to the sensitivity of this story, said because of the prevalence of abuse cases, she was no longer taking chances.
"I love my husband very much, but I have made it a habit that I always inspect my daughter, especially if I spend days away due to work commitments. You never know what these men are capable of doing," Mai Chichi said, adding: "Several reported cases have taught us to always be alert."
Shocking
The Sunday Mail Society once had an unnerving encounter with the mother of abused minors.
Norah (surname withheld), a mother of two minors aged 10 and five, narrated how her husband of 11 years, a 42-year old cobbler, allegedly raped and sodomised his daughters for eight years, which resulted in the abused pair developing health complications.
"I started noting changes on the first child when she was still two. She had challenges relieving herself but I never suspected rape, especially by the father," she said.
Years later, she got the shock of her life after she arrived home only to be greeted by the blood-curdling cries of her second-born child, who was in excruciating pain and was covering her private parts.
She could only say to her mother: "mhamha, ndakuvadzwa na daddy (mom dad has injured me)".
"That is when I realised the children were being abused. I have sleepless nights; my daughters' lives have been destroyed by their monster father. It is heartbreaking. I pray he meets his fate one day," said the aggrieved mother.
The husband was arrested, but the case was later dismissed in court for lack of evidence, and Norah is still unhappy.
There are growing cases of neighbours or family associates that are using their supposedly "fatherly" roles to abuse minors. The recent case of Tonderai Mhandu sums it all up.
Mhandu was sentenced to 12 years in prison in 2018 for sexually abusing his neighbour's 10-year-old minor. He still maintains that he was wrongly convicted.
"I was neighbours and friends with the little girl's father. One day he called me over under the pretext that he needed my help, only to discover it was a trap for them to accuse me of rape. I never raped her. She is a kid. They are covering what actually happened by falsely accusing me," he said at Harare Central Prison last week where he is serving his sentence.
This is just the tip of the iceberg!
Last year, a 47-year-old man from Montrose, Bulawayo, was arrested for abusing his daughter over a 10-year period.
The young girl fell victim when she was in Grade Two. She is now 19-years-old.
She was sexually abused by her father each time she asked for pocket money.
The case came to light when the girl later on informed her boyfriend about the abuse, who encouraged her to report the matter. She told her mother who then confided in her pastor and were told to report the matter to the police.
Similarly, a Kadoma man was recently jailed for 26 years for raping his two daughters aged six and eight while his son watched from December 2017 up to May last year.
In Mutare, a 41-year-old was arraigned before the courts on allegations of raping his four-year-old daughter on numerous occasions since 2016 in the absence of the girl's mother who was at school. None of the accused admit to committing the offences, even after being found guilty by the courts.
Concern
Chief Chivese of Chivhu, born Thomas Makambe, said, "Bogus healers are misleading people into believing powers can be acquired by raping their minors.
"Often it is the mother of the victim who discovers that the child has been abused but because of our society's set-up, they are forced to conceal the cases to protect their marriages and keep the family intact."
Hamandishe weighs in.
"What is most disturbing is these cases are not reported. We have unearthed some cases through tip-offs and encourage the public to alerts us using various communication channels so that we protect future generations," she said.
Some myths misleadingly suggest that if you bed a toddler you will be cured of HIV/Aids, while others argue that it boosts business fortunes by bringing luck.
Traditionalists like Sekuru Friday Chisanyu says such cases, often referred to as "makunakuna" or "mapiye" in our culture, create problems like droughts and all sorts of natural disasters.
"One can only get wealth from hard work, not raping minors. Any traditional healer who pushes for such evil behaviour should be arrested," said Sekuru Chisanyu.
Psychologist Dr David Bishau of Africa University said the prevailing economic challenges wer pushing some people to extremes.
"There have been suggestions in religious circles linking some of the rape cases to religious beliefs and ritual practices, especially to do with healing, wealth accumulation, fertility and long life, but that is not all true," explains Dr Bishau.
His counterpart, Kudenga Mugove, who is with the Zimbabwe Open University, said such aggravated practices can only be due to psychological problems.
"When one is in a desperate situation, they do not think straight and this is how most people commit crimes," he said.
Church of Central Africa Presbyterian pastor Gibson Botomani agrees:  "I have come across two typical cases linked to juju and mental instability. However, in some instances, these cases are linked to generational curses. Here, the channel of deviance is traced to the first, second or even third generation of forefathers."
Impact
Victims are traumatised by the abuse itself as well as by the subsequent problems in family, health and appearances in court.
This in turn affects the child's life and well-being.
"Years later, if the victim was never taken through proper rehabilitation, you can tell they were once a victim of abuse. In this case, the law has little impact, what is important is to change the thinking patterns of the offenders and society at large," said talk show host Rebecca Chisamba.
"Abuse has long-term effects on children, which can be physical or psychological. The effects may show immediately or at a later stage in life," further adds the Save the Children official.