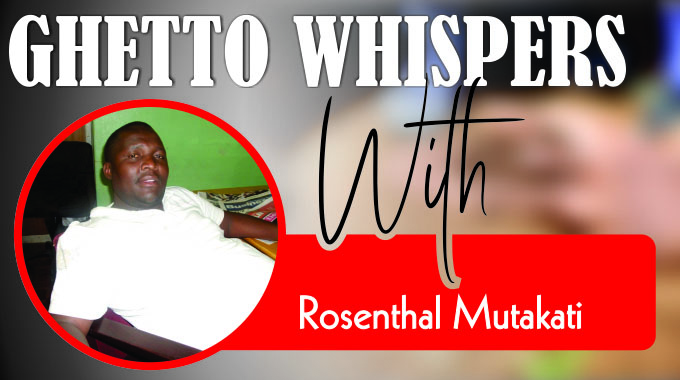 The Sunday Mail
DISTURBING reports of hundreds of deaths, illnesses and economic challenges spawned globally by coronavirus (Covid-19) bid on every nation to heed advice on how to prevent the spread of this pandemic.
Every newspaper worth its salt is committing acres of space to information on coronavirus, which threatens to wipe out the human race and animals if no corrective measures are taken on time.
Some companies worldwide are making huge profits through supplying face masks, detergents and sanitisers since cleanliness is said to kill the virus that spreads the disease.
The same cannot, however, be said of firms in poor countries who were caught flat-footed. According to experts, coronaviruses are a large family of viruses that are common in people and many different species of animals, including camels, cattle, cats and bats.
Rarely, animal coronaviruses can infect people and then spread between people such as with Mers-CoV, Sars-CoV and now with this new virus (named Sars-CoV-2).
The Sars-Cov-2 virus is a betacoronavirus, like Mers-CoV and Sars-CoV.
All these three viruses have their origins in bats.
The sequences from United States patients are similar to the one that China initially posted, suggesting a likely single, recent emergence of this virus from an animal reservoir.
Earlier on, many of the patients at the epicentre of the outbreak in Wuhan, Hubei province, China had some link to a large seafood and live animal market, suggesting animal-to-person spread.
The experts added that a growing number of patients reportedly did not have exposure to animal markets, indicating person-to-person spread.
Person-to-person spread was subsequently reported outside Hubei and in countries outside China, including in the United States.
Some international destinations are already experiencing community spread of the virus.
Community spread means some people have been infected and it is not known how or where they became exposed.
There is a social side to this pandemic that has not escaped the loud pen of this son of the ghetto, hence this instalment.
"Nhai ishe, tinopona here?
Gore rino mambo tinopona here?
Nhai wedenga, tinopona here?
Gore rino mambo tinopona here?" sang the late Fanuel "System" Tazvida and Chazezesa Challengers, also known as Boyz DzeSmoko, in this prophetic song called "Ndiridze Mhere" off his 2000 "Singles Collection".
In his delivery style on this song, the artiste used simple but hard-hitting questions accompanied by his legendary booming voice and fast-paced guitar work.
He asks God whether the human race will survive this ordeal.
Talk of speaking truth to power!