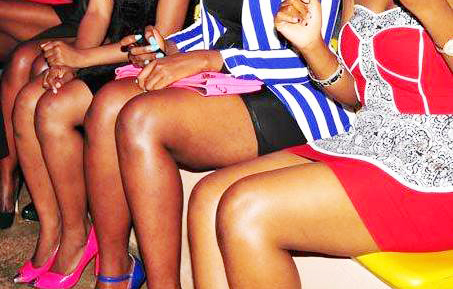 The Sunday Mail
CHRISTIAN leaders are often particular about dressing, both in church and outside.
The bar is set especially high for women, with those who prefer short or tight-fitting apparel the subject of harsh criticism.
This is particularly so in older denominations such as Methodists and Seventh-day Adventists, though things appear a little more liberal in more modern churches.
In the newer churches, it is not unusual to see pastors take to the pulpit wearing sandals and jeans, while their more flamboyant counterparts go for colourful suits and pointy shoes.
So, is dress style really an issue in Christianity?
Young preacher Apostle Tawanda Chikeya believes dressing is critical to Christian conduct as it can be traced back to the days of Adam when God made tunics of skin for him and his wife, Eve. (Genesis 3:21)
He says the Bible is replete with how God clothes his people, including in Exodus 28:42-43 where the Lord instructs Moses to make linen trousers for priests.
Apostle Chikeya says dressing reveals one's character, adding that is why he finds it easy to identify homosexuals, prostitutes and gangsters.
"Christians are defiling the House of God because of lack of knowledge and understanding of Scriptures. The seductive spirit afflicts those who do not respect the mystery of dressing. Some people are lost in the trappings of fashion, not knowing that it's a foul spirit which leads to fornication and adultery," he says.
"We ought to be holy and upright as the Word of God says 'be holy for I am holy'. Christian children must not imitate hip-hop artists, some of whom are Satanists."
But researcher Mr Entrodge Usayi says God — in the Bible — never explicitly endorses formal clothing for worship.
"(God) doesn't even enter the debate. In fact, outside of ritual Levitical laws that no longer apply in the New Covenant, God says virtually nothing regarding how we should dress when we come together to worship Him.
"It's not that clothing doesn't matter to God. Clothing matters a great deal to God — just not in the same ways or for the same reasons it typically matters to us. God refuses to decide the formal-casual debate, but he does explicitly tell us what he wants us to wear to church: Clothe yourselves, all of you, with humility toward one another, for 'God opposes the proud but gives grace to the humble'. (1 Peter 5:5)"
Mr Usayi says Christians should dress in a way that reflects purity and holiness, adding that adherents ought to behave differently from non-believers.
Christian author Dr Brilliant Pongo argues that male Christians are notorious for criticising female dressing — yet they are even worse.
"Men are quick to assign blame on women for being immodest. However, men have immoral minds that sexualise everything; wayward imaginations that go wild when they see a women in a form fitting dress or mini-skirt. It is such men that need to change," he asserts.
Dr Pongo says Christians should seek divine inspiration to exercise self-control.
"It's a wise choice to define our wardrobe choices by freedom in Christ rather than seeking conformity to the world and becoming a slave to the whims of fashion.
"While standards of dress have changed through the centuries, the biblical model of modesty, good taste and propriety — with sensitivity to the church community's standards and values — will always be 'in fashion'.
"Caution must be observed in today's church where the focus is now on what one wears to church. I mean, some churches have become catwalks, fashion shows, where not only women, but also men, go to showcase their wardrobes.
"The new prophets in these new churches have not helped the situation with their shinny and sometimes ridiculously colourful suits.
" . . . love, not comparison, must reign in the church. Believers exist in every strata of society from the simple worker to the business elite, but the body of Christ is designed for unity (1 Corinthians 11:20-22, Galatians 3:28). God's children are cautioned not to look down on or discriminate against people because of their status and what they wear (James 2:1-9)."