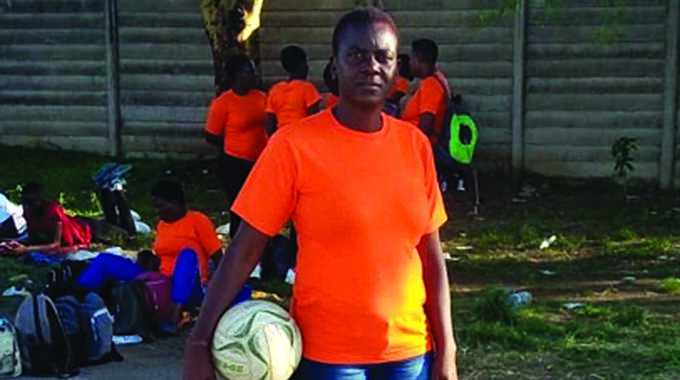 The Sunday Mail
Veronica Gwaze
IT is often said that a mother's love is unconditional. Her instincts to protect her child are so inherently profound that she is willing to give up her time, resources and even her own life for her child to live and succeed.
And nobody best embodies this statement than Budiriro Stormers Netball Club founder Ruth Masimba.
When the coronavirus first struck in 2020, she could not bear to watch as young women and girls around her wallowed in poverty.
As cases of prostitution increased, the 46-year-old felt the urge to come to the aid of these women and formed a netball club that would go on to attract talent from Budiriro, Glen View, Mufakose and Highfield.
Being a full-time housewife, she had to sell freezits at some point to start her project and ensure that these young girls had some financial motivation.
"The objective was to keep the girl-child off the streets, as drugs and early pregnancy became the order of the day.
"What I was witnessing during the lockdown was just a lot to process," said Masimba.
"Very young girls were prostituting their bodies, taking drugs, and that simply broke my heart. "I had to act fast and decided to assemble a netball team as a means to get them off the streets. "When we started off, we would train on Mondays, Wednesdays and Fridays.
"However, when schools opened, we shifted to training only during weekends as some of our players were still in school.
"Some came from quite a distance and could not afford transport money to attend training, and this compelled me to start selling freezits as a way to assist them."
A netball team seems like an odd choice, but as the saying goes, "when all else fails, stick to what you know".
Netball runs deep in Masimba's household.
Her husband, Alex Masimba, is the Zimbabwe Netball Association's organising secretary.
Her son Alex Junior is also a qualified coach and currently helps out at Budiriro Stormers alongside Campos Gerald Chiduku.
After the lockdown was relaxed and sport resumed, Stormers joined a social league.
They are now a member of the Zimbabwe Netball Association Division One league.
The latest jump, while a step in the right direction, has come with its own challenges.
"It was not easy joining Division One, it needed more money," she said.
"Sometimes we had to make contributions as players just so we can fulfil our fixtures.
"We have also had some requirements that we have had to meet, for example, the umpires' fees, players and coach registrations.
"Matches come thick and fast, with a game every weekend," she said.
In December, two of the club's players were drafted into the national Under-18 team that was supposed to represent Zimbabwe at the AUSC Region Five Games in Maseru, Lesotho.
However, the team failed to travel because of the coronavirus.