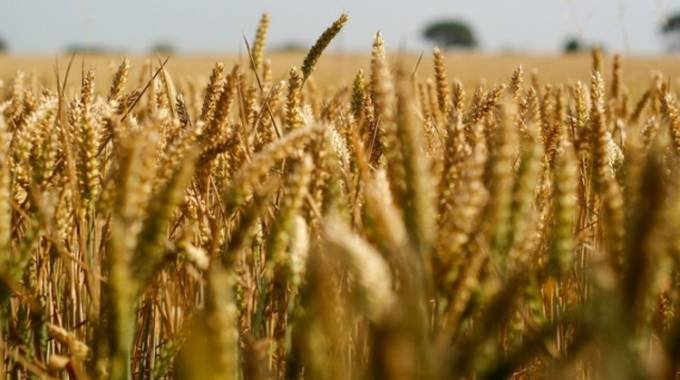 The Sunday Mail
Martin Kadzere and Kuda Mhundwa
Zimbabwe's grain millers are working on a wheat importation programme to boost reserves of the cereal, which is needed for bread production, an official has said.
To avoid shortfalls of the cereal, the Grain Millers Association president Mr Tafadzwa Musarara told The Sunday Mail Business that the importation programme will ensure that the country maintains supply of at least three months cover at any given time for the next three years.
Mr Musarara said the association has submitted a detailed procurement programme to Government, although he would not be drawn into divulging the finer details.
The importation programme, which is also aimed at mitigating the effects of an El Nino-induced drought likely to affect most parts of the southern Africa, also includes rice and salt.
"We have submitted a comprehensive procurement plan to Government on how we are going to mitigate against El Nino for the next three years," Mr Musarara said.
"I cannot divulge contents of the plan until we finalise with Government, but it simply looks at the quantum of the grains we want, with the main focus on wheat, rice and salt," he said.
The GMAZ also said it is considering to resume wheat imports through the Maputo-Chikwakwala route to cover the southern parts of the country.
"We have our full logistics team in Beira managing the Beira corridor imports, coming into the country to serve the eastern, northern and the central part of the country," Mr Musarara said.
He revealed that about $20 million is needed to import wheat, rice and salt every month.
This year's wheat output is projected to reach about 100 000 tonnes from the 20 000 tonnes recorded in the previous season.
However, 350 000 tonnes are required per annum.
The prevailing forex shortages have resulted in local exporters failing to pay for their import requirements.
Zimbabwe needs a foreign currency cover of $1 billion, against current reserves of $200 million.
Mr Musarara said GMAZ will also encourage the consumption of small grains to reduce pressure on demand for the traditional grains.
"We are also looking at the consumption of small grains. There is need to persuade consumers to use them as an alternative, especially since the country is producing the small grains.
"There is need to mount a big campaign to sway consumers' towards consumption of small grains."