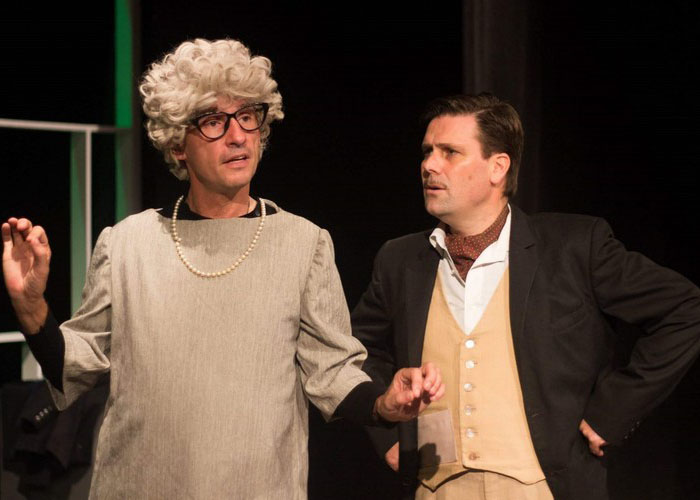 The Sunday Mail
Takudzwa Chihambakwe
WHILE many theatre producers dwell on political issues, Sue Bolt and Fiona Garity – the directors of "39 Steps" – brought a fresh breeze with their mirthful play at Reps Theatre in Harare recently.
For long, theatre lovers have been bombarded with political satire and HIV and Aids awareness-centred plays. No doubt these topics are important, but people also need to laugh.
"39 Steps" showcased a side of theatre that is being neglected – pure entertainment without agenda setting.
The four-person cast, which is an adaptation of a 1915 novel by John Buchan and 1935 film by Alfred Hitchock, is 120 minutes of rib-cracking laughter.
Kudos to the cast, which comprised of Lucy Eyre, Paul Shepherd, Benedict Latto and Kevin Hanssen, for a flawless production.
They all oozed class and showed their inimitable experience as they executed the various characters they played to near perfection.
As usual, the technical team at Reps was switched on and their ability to synchronise matters seamlessly and adroitly, changing the lighting and playing the correct music at the right moment contributed to creating the required mood.
Each scene had an impact on the audience, leaving them perched on the edges of their seats in anticipation of what was coming next.
"We had close to four weeks to rehearse this play and I must say it was a lot of fun," said Latto during an interval as he sipped tea.
"It's really exciting to see the audience enjoying the show and that means we are not just entertaining ourselves on the stage," added the veteran actor.
Shepherd echoed Latto's sentiments: "We have had a great time working on this show and I must say it wasn't easy getting the roles of 100 actors who were part of the cast in the 1935 film. We needed to be quick and sink into the different characters we were playing."