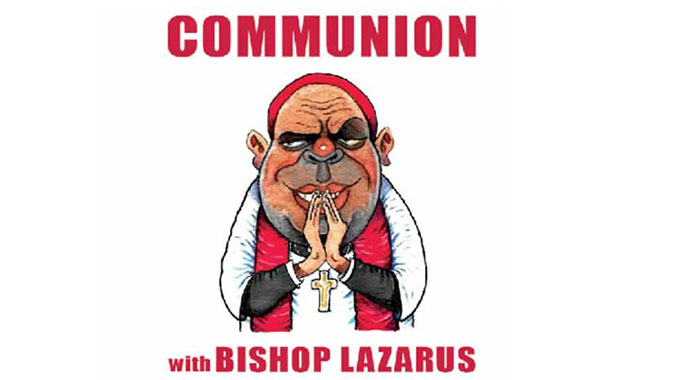 The Sunday Mail
In the insanely fast-paced world we currently live in, it is not uncommon for epochal events to appear so fleeting that their historical significance is lost, especially on a generation that seems to have the memory and attention span of a gnat.
In the past fortnight, there were two seemingly unrelated developments that were, however, inextricably linked.
We first had America's Cable News Network (CNN) uncharacteristically spotlighting Zimbabwe's remarkable winter wheat crop, which is largely expected to deliver a record harvest that is sure to supply households in our teapot-shaped Republic with their daily bread.
And, on Tuesday, ED had a historic handshake in Rwanda with Tony Blair, under whose premiership Britain repudiated its Lancaster House obligations to support the land reform programme and subsequently precipitated an acrimonious diplomatic standoff that lasted the better part of two decades.
How convenient that the meeting had to take place at the Africa Green Revolution Forum (AGRF) convened to "share lessons that will move African agriculture forward".
History remembers that it was Clare Short — a conceited civil servant appointed secretary of state for international development by Blair — who haughtily fired off a missive to then-Minister of Lands and Agriculture Cde Kumbirai Kangai on November 5, 1997, making it clear that the Labour Party "did not accept that Britain has a special responsibility to meet the costs of land purchase in Zimbabwe".
She also prophesied that Zimbabwe's envisaged "rapid land acquisition" was doomed to fail.
"I should make it clear that we do not accept that Britain has a special responsibility to meet the costs of land purchase in Zimbabwe. We are a new government from diverse backgrounds without links to former colonial interests.
"My own origins are Irish, and as you know, we were colonised, not colonisers," she arrogantly wrote.
Adding: "It follows from this that a programme of rapid land acquisition as you now seem to envisage would be impossible for us to support.
"I know that many of Zimbabwe's friends share our concern about the damage which this might do to Zimbabwe's agricultural output and its prospects of attracting investment."
Irked by this contemptuous woman, including the snail's pace the land reform programme was proceeding under the ineffectual willing-buyer, willing-seller system that had been "agreed" at Lancaster House, our intrepid war veterans, responding to a rallying call by Svosve people who had invaded the Ruzawi commercial farming belt in Mashonaland East, embarked on yet another consequential revolution that defined our 21st century history.
Close to 300 000 households were resultantly resettled on more than 12 million hectares that was previously in the hands of 3 500 white farmers who had stolen it through colonialism.
But Zimbabwe had to suffer the consequences.
Blair and his cohorts worked assiduously to cast land reform as a senseless exercise carried out by a deranged administration that somehow failed to recognise that blacks were inherently hopeless and incapable of farming to feed themselves.
They even conjured an opposition political party, MDC, which was initially financed by fretful and desperate commercial white farmers to dislodge the governing ZANU PF with the ultimate objective of reversing the land reform programme.
Who can forget that video clip of Morgan Tsvangirai — founder of the MDC — obsequiously grinning from ear to ear while being literally showered with money by white farmers clad in their traditional regalia of obscenely tight khaki shorts and short-sleeved shirts? Kikikiki.
Later on, the British, being sultans of spin in the dark art of political propaganda, took advantage of the upheaval caused by tectonic shifts in land ownership to package and sell the bigoted racist narrative that Zimbabweans would perennially suffer a life of privation for getting rid of supremely productive white farmers.
Such a nauseatingly specious claim was even accompanied by alluring jingles from our own people, including so-called Chimurenga musician Thomas Mapfumo, who released the song "Marima Nzara" that essentially pooh-poohed the land reform as a disastrously naïve exercise in futility.
From doom to boom
But when ED and Blair had that handshake in Kigali, it was under pleasantly different circumstances.
Isaiah 2 verse 4 tells us: "He (the Lord) will judge between the nations and will settle disputes for many peoples.
"They will beat their swords into ploughshares and their spears into pruning hooks. Nation will not take up sword against nation, nor will they train for war anymore."
Clearly, from using our swords to reclaim our land, we have since forged them into ploughshares to make our land productive.
Now is a time of peace, not war.
ED stood tall at AGRF for the remarkable progress in restoring both Zimbabwe food self-sufficiency and bread-basket status for the region, particularly at a time when the world is scrambling for food from the world's granary in Eastern Europe.
All along we were told the Russia-Ukraine conflict, which had essentially halted the movement of grain, would be keenly felt by "poor countries in Africa", but we now know from United Nations data that only two of the 87 ships that left Ukraine full of grain went to the poorest countries, while only 3 percent went to developing countries.
Surprisingly, the bulk of the grain
was hoarded by European countries.
Kikikiki.
But here in Zimbabwe, we will soon be harvesting more than 400 000 tonnes of wheat, which is the largest haul since the mid-1960s when the country started producing the cereal, and enough to cover 13 months' supply.
This comes after the Government successfully increased the hectarage under the crop to a record 80 000.
What makes this feat extraordinarily impactful is the fact that ordinary black folk at irrigation schemes such as Mushandike in Masvingo and Bubi-Lupane in Matabeleland North are producing the cash crop, helping to lift themselves out of poverty.
This has been the hallmark of ED's reign — reviving critical economic projects and schemes, and on-boarding forgotten communities to share in the riches of the land by partaking in mainstream economic activities, thus "leaving no place and no one behind".
From the time he took over power, production, including in agriculture, has been on an inexorable growth path.
Wheat output, for example, has galloped from 30 000 tonnes in 2017 — way below the annual requirement of about 350 000 tonnes — to the current expected crop of 405 000 tonnes.
It has been the same trend in maize, with the highlight being the record 2,7 million tonnes produced last year.
As the grand plan to ensure 200 hectares are put under irrigation in every district to cumulatively climate-proof 350 000 ha comes to fruition, Zimbabwe's future food security is all but assured.
Do you still remember ED's campaign promise in 2018 that we will soon say "bye-bye kunzara"?
Bishop Lazi told you before that being a man who is innately obsessed with results, everything he says comes to pass.
New beginnings
Most important and symbolic for Zimbabwe and beyond is the fact that success in agriculture and the concomitant fabulous wealth it generates for indigenes puts paid to the forbidding notion that reclaiming land stolen by colonisers is not in the best interest of the formerly colonised as it would likely have disastrous consequences.
It essentially emboldens those who have been hesitating to correct this historical aberration where natives are condemned, and continue to condemn themselves, to title-less and unproductive pieces of land.
Land is the primary means of production.
Now that it has been settled and established that the land reform is irreversible, it is now opportune to forge our spears into pruning hooks and build new bridges that might fully release the full potential in agriculture, and, by extension, the economy.
According to Ecclesiastes 3: 3-8: "There is a time for everything, and a season for every activity under the heavens:  a time to be born and a time to die, a time to plant and a time to uproot, a time to kill and a time to heal, a time to tear down and a time to build, a time to weep and a time to laugh, a time to mourn and a time to dance, a time to scatter stones and a time to gather them, a time to embrace and a time to refrain from embracing, a time to search and a time to give up, a time to keep and a time to throw away, a time to tear and a time to mend, a time to be silent and a time to speak, a time to love and a time to hate, a time for war and a time for peace."
Who knows? Blair might not hold the key but be key in resolving our past differences and reshaping our future relations.
Bishop out!