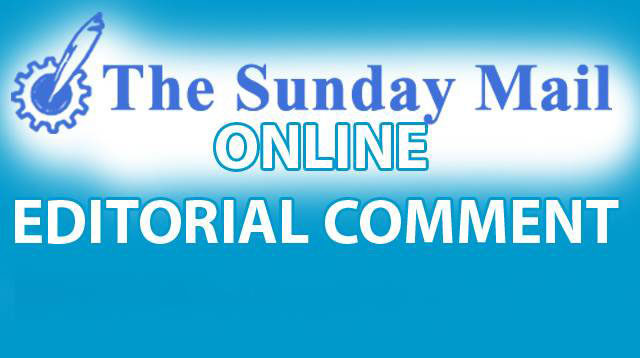 The Sunday Mail
The 2022 Budget presented by Finance and Economic Development Minister Professor Mthuli Ncube on Thursday provides an opportunity to look into the Government's thinking, plans, aspirations and priorities.
It comes against the backdrop of robust economic growth that has been experienced this year buoyed by strong commodity prices on the international market, commendable performance in the mining sector, incredible growth in agriculture, including an efficient and effective coronavirus management programme, which allowed economic activities to continue despite the pandemic.
To all intents and purposes, the country's economic vitals are unquestionably strong.
In the January to September period, exports rose about 20 percent to US$4,05 billion, which is a massive leap that adds to the trend similarly witnessed last year.
There has been exponential growth in the production of crops such as maize (2,7 million tonnes), wheat (300 000 tonnes) and cotton (102 000 tonnes).
What is most encouraging too is the continued investment in industry by the private sector.
As a result, imports of machinery and raw materials grew by 50 percent (US$1,3 billion) and 94 percent (US$2,4 billion) respectively in the first nine months of the year.
The re-industrialisation agenda is well on course.
This is why Industry and Commerce Minister Dr Sekai Nzenza told executives at the eighth edition of the Southern African-European Union CEO dialogue in Johannesburg, South Africa, last week that Zimbabwe was clearly undergoing "structural transformation" — and she was right.
"The productive sector in Zimbabwe is undergoing structural transformation, increasing investments in retooling and refurbishment, which will ultimately see the regeneration of the Zimbabwean economy," said Dr Nzenza.
"Synonymous to the regeneration of the productive sector, we have witnessed increased investment by multinational companies — a targeted strategy for private sector-led growth."
In order to build on the success realised thus far, Treasury's thinking is clear: More investments in agriculture and continued spending on capital projects such as infrastructure development is likely to stimulate the economy even further.
Agriculture, therefore, got the biggest allocation at $124 billion, together with Primary and Secondary Education ($124 billion), and health ($118 billion).
Overall, a massive $334 billion — about 36 percent of the revenues — has been reserved for capital projects, of which $156 billion is for infrastructure.
Prioritisation of these key sectors simply shows that the Government is putting its money where its mouth is. The grand plan is to grow agriculture, which ideally provides income to about 70 percent of the population and supplies 60 percent of raw materials to industry, to US$8,2 billion by 2025 in line with the Agriculture and Food Systems Transformation Strategy launched by President Mnangagwa in August last year.
Clearly, restoring the potential in the sector is synonymous with restoring the economy to its rightful glory.
Not only does agriculture have the potential to lift many people out of poverty through increased incomes, but it can get industry working again through supplies of critical feedstock.
We are still importing far too many raw materials that we can ordinarily produce here.
So the wisdom of allocating massive resources to agriculture becomes apparent. This is not peculiar to Zimbabwe.
The inextricable link between agriculture and economic well-being is a fact that is not lost on the world's biggest economies.
Just last week, the European Union lawmakers adopted a reformed Common Agricultural Policy which will extend €387 billion, or US$436 billion, to the sector between 2023 and 2027.
This makes up a third of bloc's budget.
Of this amount, €270 billion will be given directly to farmers.
European Commissioner for Agriculture Janusz Wojciechowski told the European Parliament the thinking behind these massive subsidies.
"It will foster a sustainable and competitive agricultural sector that can support the livelihoods of farmers and provide healthy and sustainable food for society, while delivering significantly more in terms of environment and climate," he said.
Since 2005, CAP has already paid out subsidies worth more than €50 billion every year.
Eighty percent usually goes to 20 percent of the biggest farms in the EU.
Similarly, the US government has long subsidised America's farmers.
Zimbabwe's plan for the sector has already been outlined.
Increasing output will depend on an aggressive restoration of irrigation schemes, capacitating agriculture extension workers, subsidising input programmes and supporting the livestock and horticulture sub-sectors through providing the much-needed resources, which the 2022 Budget precisely does. It is also heartening that considerable resources have been allocated to continue restoring the country's infrastructure, including modernising it.
Zimbabwe's infrastructure deficit is huge.
The assurance that the commendable work that we are seeing on our roads, rail and ports of entry, among other critical projects, will continue provides welcome comfort for the generality of Zimbabweans that were concerned with the rate at which the country's infrastructure was decaying.
Over the past four years, the Government has shown that it does not only talk the talk, but walks the talk as well.