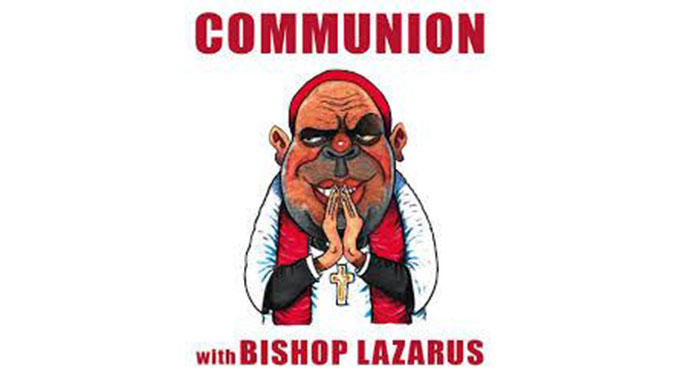 The Sunday Mail
ICONIC musician Simon Chimbetu was a quintessential Pan-African revolutionary thoroughbred.
In simple English, it means he was a revolutionary and ideologue through and through.
He never shirked and he never wavered.
From the outset, he nailed his political colours to the mast.
You see, this man — whose descendants can be traced to the Yao tribe of Tanzania or Tanganyika, the cradle of mankind, or Guruuswa (the land of the tall grass) to the likes of Bishop Lazi and his kinsmen — once retraced his ancestral footsteps to East Africa to join the valiant men and women who were willing to give their life fighting to dislodge the racist colonial settler regime that had ensconced itself in our teapot-shaped Republic.
He never quite became a famous combatant, but a well-known entertainer and musician.
Perhaps it was in this foreign land where he, like many other freedom fighters, became enamoured by the Kenyan Kamba-Benga music, which is better known as "Kanindo" in this part of the world after it was popularised by the Kenyan music producer and politician, Phares Oluoch Kanindo, who owned POK Music Stores.
Kanindo was popular in Tanzania because he promoted many bands in the East African country.
This chap was a genius.
He was smitten by the showmanship of Congolese musicians and actively promoted it.
He distributed music through his various labels such as Lolwe, the self-styled Kanindo, Oyundi, Duol and sungura.
Yes, sungura.
As many of you might not probably know, sungura is a Swahili word meaning rabbit.
It became distinctly known as one of the variants of local music.
As Bishop Lazarus told you last week, we are still under the tyrannical grip of Western culture and influences.
We know more about the West than we know about ourselves.
Zimbabweans, just like many others across the continent, would know more about the Bad Boy record label, owned by Sean Combs (Puff Daddy), and Death Row Records, which was owned by Suge Knight, than they will know about Oluoch Kanindo, whose influence is pervasive in the music they continue to sing and dance to today.
Genius
Well, Kanindo was the spine that made Simon Chimbetu's music.
Talk about his lead guitar, whose strings were tickled in such a way that they spelt out lyrics to his songs; the clappers that formed a harmonious background; the booming bass guitar; the cowbell hand percussion instrument that sounded well-timed rhythmic notes; and the conga drums that tied all the melodic and symphonic harmonies together.
It was truly an orchestra.
That is why his band was aptly named Orchestra Dendera Kings.
The dendera, or southern ground hornbill, is a huge and black bird that is found solely in Africa.
It is the largest of the hornbill family worldwide and can live up to 60 years.
Its booming bass call can be heard for more than four kilometres away.
However, what Bishop Lazarus found distinguishable was Chimbetu's timeless and didactic songs and lyrics.
One song the Bishop has over the years failed to get over is "Chirurama", which is off his masterful eight-track album African "Panorama" (Chapter 1) that was released in 1999.
The lyrics are grounded in an unmistakable and firm belief in Africanness.
Some of the enchanting lyrics go as follows:
Hamawe ndineurombo neuya mwanakomana, akamedzwa nechirungu, okoshiwa dzinza rake, dzinza rake toriziva, ndewekwedu wekumapako, tinodya pamwe tichiseva pamwe, tishisimbisa gwara rerudo. Munamatireiwo arurame, mukumbirireiwo apepuke.
Dunhu rino nderemhondoro, dunhu rino nderemhondoro.
Mukumbirireiwo apepuke, munamatireiwo arurame.
Iniii ndineurombo, neuya mwanasikana . . .
Munamutireiwo arurame, dunhu rino ndiremhondoro/Mukumbirireiwo apepuke, mukumbireiwo arumame, munamatireiwo apepuke.
For those who might not be conversant in Shona, Chimbetu was simply sympathising with Africans that are so anglicised that they are oblivious of their own identity.
The only way to set them right and straight, he sings, is to pray for the alien spirit to be exorcised for their own good, as they live in a sacred land.
Deep!
Embarrassing
On any other day, Chimbetu might have as well been referring to the embarrassing youthful duo of MDC Alliance politicians Nelson Chamisa and Fadzayi Mahere, who fell over each other last week to obsequiously congratulate controversial British Labour politician Kate Hoey for being appointed to the United Kingdom House of Lords, which is equivalent to the Upper House of Parliament.
"Congratulations Baroness Hoey for making it into the House of Lords. Your leadership record is illustrious!" gushed Chamisa in a tweet on October 13.
How a black chap from deep down in the African savanna can servilely cosy up to this woman, who has recently been controversial by UK's own standards for dalliances with alternative right (alt-right) cliques that believe in white supremacy is just mind boggling.
Argh, well, everyone is free to associate with whomsoever they want, but the naiveté is just astounding.
Perhaps they do not know the objectionable reputations and ancestry of some of the men and women who sit in the House of Lords when it comes to enslaving blacks.
But how can this be possible, as more and more previously hidden literature, as the Bishop observed last week, is slowly coming into the open?
In a witheringly scathing opinion-editorial on the House of Lords that was published by the UK's Guardian on June 14 this year, columnist Catherine Bennett called it a "tarnished and fundamentally ugly institution" that was full of "living statues of a bygone era". Kikikiki.
She singled out the ugly past of Francis Baring (the Sixth Baron of Northbrook)'s family.
You see, Baring is a descendent of Sir Francis Baring, a 19th century anti-abolitionist who made his fortune at the age of 16 from the slave trade.
He eventually established Barings Bank, which provided credit to people trading in slaves.
It actually provided the same service provided by Alexander and David Barclay through their Barclays Bank.
Yet he proudly sits in the House of Peers, as it is also called.
Well, Kate Hoey will also be in the same company as Simon Douglas-Pennant — the Seventh Baron of Penrhyn — who owes his fortune to his forebear, Gifford Pennants, who owned one of the largest estates in Jamaica.
He owned 1 000 slaves who worked across four plantations on the island.
The money from the estates in Jamaica helped fund roads, railways, houses and schools in North Wales, and to establish Penrhyn Quarry — once the largest slate quarry in the world — that helped change the landscape of North Wales forever.
It the same story of blacks being used as draught power for the Western world.
After the abolition of the slave trade, the Pennants pocketed a tidy sum of £1,3 million in today's currency as compensation, under the Slave Compensation Act of 1837, for freeing the slaves they owned.
Well, maybe young Chamisa and Mahere might not be expected to know about the dark past of some of the families of these chaps who now 'honourably' sit together with their acquaintance in the House of Lords, but they would have heard about Peter Alexander Rupert Carrington — or Lord Carrington — who, as the UK's foreign secretary between 1979 and 1982, was one of the characters chairing peace talks at the Lancaster House Conference in 1979.
Do you remember Dr Eddison "Mudadirwa" Zvobgo telling Lord Carrington, who passed away in 2018, to "go hang" during those emotive negotiations?
But Dr Zvobgo bakithi.
He was one man blessed with a sharp tongue.
He even had the nerve to tell then UK Prime Minister Margaret Thatcher to "jump into (the river) Thames".
Argh!!! Kikikiki.
But the Bishop digresses.
Lord Carrington's nobility can be traced to Baron Carrington, who was compensated £4 908 then for the loss of the 268 slaves he owned.
Naive
While these characters were handsomely compensated, in this part of the world we are yet to get a dime from the perpetrators of these egregiously dehumanising acts in civilisational history.
And, according to Chamisa and Mahere, we are supposed to suck up to these people?
And these naïve politicians are also supposed to be our putative future leaders?
However, some of us will never forget.
2 Corinthians 1:8-11 tells us: "For we do not want you to be unaware, brothers, of the affliction we experienced in Asia. For we were so utterly burdened beyond our strength that we despaired of life itself. Indeed, we felt that we had received the sentence of death. But that was to make us rely not on ourselves but on God who raises the dead.
"He delivered us from such a deadly peril, and he will deliver us. On him we have set our hope that he will deliver us again. You also must help us by prayer, so that many will give thanks on our behalf for the blessing granted us through the prayers of many."
This is what the Bishop always preaches.
Of course, we must mutually engage and seek partnerships with the world, but we mustn't be so naïve to think that we are lesser beings and suddenly those who exploited us only four decades ago have, by some happenstance, transfigured into angels sworn to look out for our best interests.
Never!
Unfortunately, it is the most anglicised among us, those who are supposed to know better, who are the most crassly naïve.
We definitely need the services of a strong and serious exorcist to heal some of these coconut brothers and sisters amongst us.
It is doesn't kill to be black and African, and to be proud of it.
Bishop out!