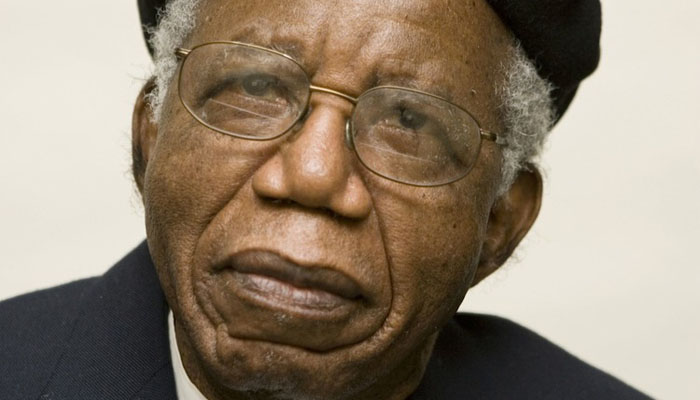 The Sunday Mail
Vukani Madoda
The Sharpshooter
There was persistent pessimism everywhere and our enemies were laughing at us until they had no unbroken rib.
Zimbabweans are a resilient lot and have the most profound patience imaginable.
If Zimbabwe was an animal, it surely would be a cat. There is an ancient proverb that claims, "A cat has nine lives, three of which he plays, three he strays and three he stays."
In his masterpiece titled "A Man of the People", celebrated Nigerian author Chinua Achebe remarked: "Some political commentators have said that it was the supreme cynicism of these transactions that inflamed the people and brought down the government. That is sheer poppycock.
"The people themselves, as we have seen, had become even more cynical than their leaders and were apathetic into the bargain. 'Let them eat,' was the people's opinion, 'After all when white men used to do all the eating did we commit suicide?' Of course not. And where is the all-powerful white man today? He came, he ate and he went.n his masterpiece titled "A Man of the People", celebrated Nigerian author Chinua Achebe remarked: "Some political commentators have said that it was the supreme cynicism of these transactions that inflamed the people and brought down the government. That is sheer poppycock.
"But we are still around. The important thing then is to stay alive; if you do you will outlive your present annoyance.
"The great thing, as the old people have told us, is reminiscence; and only those who survive can have it. Besides, if you survive, who knows? It may be your turn to eat tomorrow. Your son may bring home your share."
That was in 1966. It was the year seven brave soldiers began the Second Chimurenga.
Many African leaders since then have not learnt much from the insights of Achebe and other renowned opinion leaders.
It was over half-a-century ago but still you have politicians with PhDs who have never read it or tried to understand what he was saying. Supreme cynicism relates to the perennial pessimism and scepticism that has inflamed the people of Zimbabwe in recent years. The people had simply had enough and that is why they have been jubilant ululations since last Tuesday when the military rolled out its timely political and socio-economic stabilisation intervention. A few leaders seemed to be doing all the eating while the masses lived frugally, eking a living in a hostile and unforgivingly corrupt environment.
Zimbabweans did not commit suicide; they waited patiently and outlived their present annoyance by a dramatic twist of events over the last week.
Everything that has happened shows that Zimbabweans have boldly decided that it is their turn to eat too.
They can no longer reminisce about morsels of sadza; they simply want their share – each his own plate with of sadza with saucy okra and savoury relish downed with a huge mug of finger millet malt drink (mahewu).
Those who have survived great misrule. Those who have survived Esap, Black Friday, bearer cheques, hyperinflation, the GNU, poison, and G40 tongue-lashing – only those who have survived this ordeal can look forward to the day sweet mahewu slides down their throats.
There is a saying amongst the Bantu tribes of Southern Africa that "a drum beat is loudest when it is about to burst".
That was surely the case with those interface rallies which made one cringe in mortification on behalf of the ear drums of victims who had to listen to obscene lampoons and childish giggles that could not even be compared to the vulgar episodes in a shebeen on a month-end Friday night.
Surely, the arrow of God was on its way to pin the devil on the cross. There was no escaping that. It was only a matter of time and space.
So the military rolled into the capital to restore sanity and remind us what that prolific writer Ngugi wa Thiong'o once said: "Our lives are a battlefield on which is fought a continuous war between the forces that are pledged to confirm our humanity and those determined to dismantle it; those who strive to build a protective wall around it, and those who wish to pull it down; those who seek to mould it and those committed to breaking it up; those whose aim is to open our eyes, to make us see the light and look to tomorrow, asking ourselves about the future of our children and those who wish to lull us into closing our eyes, encouraging us to on for our stomachs today, without thinking about the tomorrow of our country."
Indeed, forces that had taken our humanity had to be stopped one way or another.
Our lives were disintegrating. Therefore, we find ourselves today with hope. And hope is greater than fear.
Once more that famous anthem of Old Major in "Animal Farm", that anthem whose tune was a cross between "La Cucaracha" and "Clementine" came back to life last Tuesday:
"Beasts of England, Beasts of Ireland, Beasts of every land and clime, Hearken to my joyful tidings/ Of the Golden future time.
"Soon or later the day is coming, Tyrant Man shall be o'erthrown, And the fruitful fields of England/ Shall be trod by beasts alone."
That song holds true and dear today for every Zimbabwean.
There was persistent pessimism everywhere and our enemies were laughing at us until they had no unbroken rib. Zimbabweans are a resilient lot and have the most profound patience imaginable.
If Zimbabwe was an animal, it surely would be a cat. There is an ancient proverb that claims, "A cat has nine lives, three of which he plays, three he strays and three he stays."
Some people believe that the nine lives myth is related to a cats' ability to always land on their feet.
Cats are known for their dexterity and agility. Cats can survive threats that are severe enough to kill them but when a cat is cornered, it will have no option but to attack. That is why it has nine lives because it will attack and not meet its death sheepishly.
This cat is ready to reclaim its place in the sun.
It is a cat that has roared "Asifuni bumbulu!" Some claim it is not a cat but rather a crocodile. Either way, asifuni bumbulu is the mantra!
Dubulaizitha!