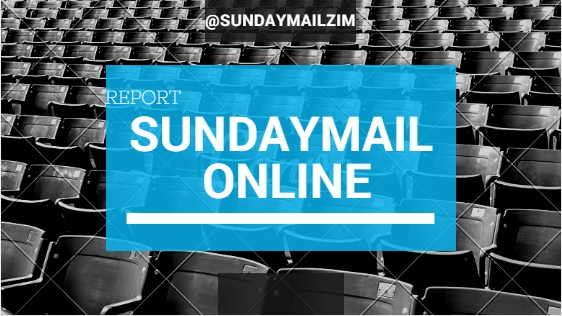 The Sunday Mail
Howdy folks!
When you look at our tourism sector's products and services and compare them to other nations', you realise that we really are a sleeping giant that needs some serious poking to wake up.
You begin to see that there is something wrong with our tourism sector.
Folks, what is right about us when we received just 2,1 million visitors last year?
Niagara Falls, just one tourist attraction on the Canada-US border, receives at least 12 million visitors yearly, yet it is more than two times smaller than our own Mosi-oa-Tunya.
How do we reconcile that?
OK, for what's worth, no African country has attained that level of tourist arrivals — ever.
So far, Morocco is the only African country — if it really considers itself African when one takes into account its stance on the Saharawi Arab Democratic Republic — to surpass 10 million international tourist arrivals. That was in 2015.
A recent report by the United Nations Conference on Trade and Development says that in 2015, Africa held a 4,4 percent share of global tourism arrivals, and accounted for a 2,3 percent share of worldwide tourism receipts.
How can this be when we have the only Victoria Falls, the only Great Zimbabwe, the only Table Mountain, the only Etosha, the only Luxor and Giza, the only Great Rift Valley, in the world?
We surely can do better, given our abundant attractions and resources. This means there is only room for improvement. And we are heading there.
Zimbabwe's export revenues as a share of total exports have been growing over the past two decades, from eight percent in 1995-1998, to 11 percent in 2005-2008, and 20 percent in 2011-2014.
In terms of value, Zimbabwe's tourism export revenue grew from an average of US$185 million in 1995-98 to US$274 million in 2005-08, to US$774 million in 2011-14, and US$886 million in 2015.
But for a country that is targeting to earn US$5 billion from tourism by 2020, we have to accelerate our pace.
The Unctad report says Zimbabwe is one of four landlocked African countries that are distant from traditional source markets but have many tourist attractions. All we need to do is to make it easier for tourists to access them.
There are several factors affecting the tourism industry, but let us look at some often not paid much attention to.
Firstly, reputation and crisis management.
How, as a country, are we dealing with issues that people out there see about Zimbabwe on television — some of which are true, half-true and outright lies?
Things like political instability, violent demonstrations and ruthless poaching of wildlife do not really give a good impression to tourists intending to visit Zimbabwe.
I will give a few examples.
Look at what happened to Rainbow Towers' revenue last year as a result of demonstrations at the hotel, or how tourists avoided Nyanga after the disappearance of one tourist.
Tourism is a very sensitive industry which requires a robust crisis and reputation management system, which we currently do not have.
Another issue is pricing.
Our packages are expensive compared to other tourist destinations, which gives tourists the disincentive not to visit Zimbabwe as they want value for their money.
The strengthening US dollar is not making the situation better, as it discourages regional tourists from visiting Zimbabwe.
With continuous interest rate hikes in America, the greenback is likely to strengthen further, and that means tourists from countries with weaker currencies have to pay more to visit Zimbabwe.
And the 15 percent VAT on foreign receipts should be scrapped because it is increasing the cost of the already overpriced tourism services and products in Zimbabwe.
Our domestic tourism also needs to be revamped by making sure that we grow our economy and increase incomes.
Domestic tourism is a direct function of income.
Zimbabwe is a low-income economy, and we live in an environment in which no less than 70 percent of the population earns an income of US$200 or below – many of them informally.
Can this 70 percent afford to indulge in tourism services?
I can also mention the poor state of our road infrastructure which sometimes hinders access to some areas.
As well as economic sanctions which paint a horrible picture of Zimbabwe. The thing with sanctions is that there are a number of fictitious conditions which were put for Zimbabwe to meet for them to be removed, which include stopping "human rights abuses".
As long as sanctions are in place, both declared and undeclared, the perception is that those alleged things are happening.
Folks, tourism is one of those few areas which are actually addressing gender mainstreaming issues in our good nation and the Unctad report acknowledges that.
Stated the report: "In Zimbabwe a national gender mainstreaming policy in tourism contributed to an increase in the number of women in management positions in three main hotel groups by including gender considerations into policy planning".
We really need to also look at the simple issues that are earning us a bad reputation as a destination of choice.
Take littering for example. Littering should just be understood in a very simple way: Littering is pollution! It is filthy! It is not expected of any self-respecting people!
Who wants to pay money to visit a polluted ecosystem — with a foul smell, risking their health?
Littering sends a message that says "we are not serious about taking care of our environment and so you are not safe here".
This betrays the whole essence of sustainable tourism which everyone is making noise about this year.
Roadblocks are also a horrible fuss. They give the impression that Zimbabwe is at war.
If one comes across dozens of roadblocks from a border up to Harare, it raises concerns about insecurities that are not really there.
Folks, a US$5 billion tourism economy is possible. And it is everyone's responsibility to make sure that we get there.
Iwe neni tine basa.
Later folks!