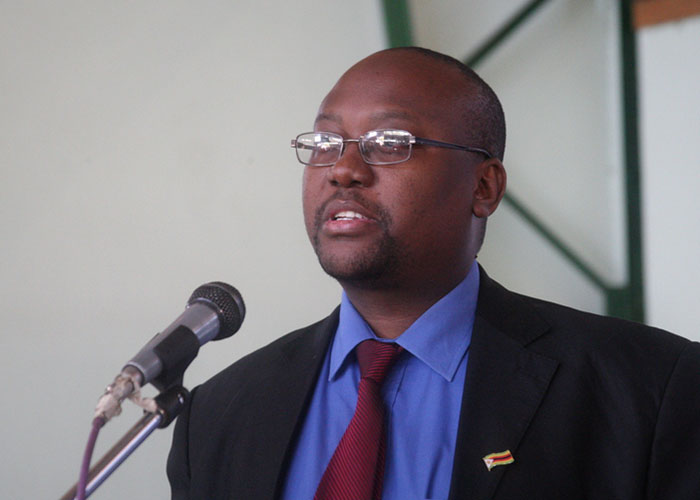 The Sunday Mail
The 2017 tobacco marketing season begins on Wednesday, and expectation are high that deliveries this year will be significantly more than last year.
Apart from helping the country generate fresh funds, the tobacco sector is helping boost incomes, particularly for rural communities. Local companies continue to be registered to participate in the money-spinning sector, and one such company that was recently licenced as a contractor and exporter is Ethical Leaf Tobacco (ELT).
The Sunday Mail Business last week sat down with Mr David Machingaidze, the managing director of the new firm, to get insights of what impact local companies will have on the sector.
Q: First of all, who is Ethical Leaf Tobacco and what is its significance in the tobacco industry?
A: Ethical Leaf Tobacco (ELT) is a social enterprise for the economic upliftment of rural communities. We are a newly licensed indigenous tobacco contractor and exporter with ethical conduct and service excellence as our founding values.
ELT has become the largest independent tobacco contractor by volume in its first year of operation.
The company was the brainchild of two social entrepreneurs – David and Thomas Machingaidze. Despite the handsome returns that smallholder tobacco farmers stand to make in tobacco production, many find themselves hamstrung by a myriad of challenges, ranging from inputs, packaging, transport, harassment at the floors by "makorokoza" as well as the artificially imposed price caps on top quality tobacco.
Having spent a long time in the tobacco sector, we were fully aware of these challenges and the company was created as a vehicle for promoting the economic empowerment of smallholder farmers.
Coming from a cotton background, I have come face to face with the spectre of rural poverty as a result of the progressive collapse of cotton production.
The name Ethical derives from our core value as a business. The existing economic hardships have eroded the moral fibre of players in the tobacco industry over the years.
This has been compounded by the fact that tobacco, as arguably the best performing commodity in the nation, attracts everyone at the time of sale, including unscrupulous players who are only there to cheat farmers out of their hard-earned cash.
ELT seeks to set the pace as the industry beacon of ethical conduct in tobacco.
Whilst many skeptics believe that this is not possible, we believe otherwise.
We hope that the example that we set will go a long way in demonstrating the long- term benefit to all stakeholders of conducting business in an ethical and sustainable manner. This is the source of our inspiration.
Q: But when did ELT start operating?
A: ELT is in its maiden season, having been granted an A class exporter licence as well as a contractor licence for the 2016/17 tobacco marketing season by the TIMB (Tobacco Industry Marketing Board).
Q: What vision does the company have for the sector and how does it fit into the national agenda?
A: Our vision is the full empowerment of the smallholder tobacco farmer through service excellence. This means that we would like to see our farmers moving to sustainable tobacco production practices, including following the correct cultural practices, irrigation, mechanisation and curing. At marketing time, we would like smallholder farmers to enjoy an orderly marketing environment which gives them peace of mind whilst enjoying handsome returns from sales.
The current currency crisis is a function of low production and exports.
In line with ZimAsset and, more specifically, the President's Ten Point Plan, particularly on point one – revitalising agriculture and the agro-processing value chain – ELT seeks to sustainably grow levels of tobacco production, thereby increasing foreign currency inflows whilst transforming rural communities.
Our company is underpinned by a social agenda, which we believe will ultimately generate sustainable economic returns.
The smallholder grower has come a long way in the tobacco industry, from the days where small numbers of farmers slept out in the cold outside the auction floors to the present day where smallholder tobacco production has been proven to be the most economically-viable model and accounts for about half of tobacco production in Zimbabwe.
It is difficult to find better examples of socio-economic transformation, and as a company we seek to support this national agenda.
Q: Currently, the economy is going through serious economic challenges and most investors, both local and foreign, have adopted a wait-and-see attitude. What motivated your company to invest in such an environment?
A: The fundamental motivation for this company is the realisation of the huge potential that exists in African agriculture. Zimbabwe in, particular, provides ample opportunities in the agriculture space as evidenced by the size of the national import bill.
Productivity levels in most smallholder crops have remained low due to a myriad of challenges. In the case of tobacco, there are thousands of self-funding farmers who have not been able to enjoy support from tobacco contractors.
What we have found notable is the strong drive by such farmers to improve their economic returns from tobacco. Our highly experienced team is uniquely qualified to offer innovative solutions for such farmers.
Whilst we acknowledge the difficulties in the present economic environment, we seek to focus on the opportunities that exist. It is our belief that by maintaining a positive mindset, we will be able to not only survive, but thrive in the tobacco sector.
Q: As a fledgling business, do you have the capacity to meet demand of industry stakeholders?
A: Our structures include highly experienced leadership in the business of contract farming operations. We employ qualified agronomists as well as growers representatives who are there to offer innovative solutions for farmers in both production and marketing of the contracted crop.
Q: But, really, are you any different from any other company in the sector?
A: Well, ELT runs a lean and flat organisational structure, unlike the larger tobacco contractors. Flat structures facilitate speed of communication and decision making.
Our lean structures also allows us to offer discounted input costs to farmers as well as productivity incentives for farmers that sell under our scheme.
A superior field officer to farmer ratio underwrites effective agronomic support.
ELT is also a fully indigenous company with all returns being reinvested locally for the benefit of the nation.
Q: Do you have the capacity to meet growers' expectations?
A: ELT has received very positive support from growers in our first year of operation. We operate a shared value model which seeks to maximise farmers' returns. Despite being hamstrung at times by issues of inputs availability, we believe that growers are appreciative of the achievements that we have made in support of the viable production and marketing of their tobacco.
With support from our key stakeholders, we see ourselves growing from strength to strength in the coming season.
Q: What impact have you made so far to the livelihood of tobacco growers?
A: ELT has invested substantially in supporting growers with inputs, packaging and transport. We eagerly look forward to the commencement of sales, at which point we will fulfil our promise of good pricing for quality tobacco.
The relationship that we have established with growers will strengthen as we go forward.
Early delivery of inputs as well as an increase in the number of contracted farmers will drive tangible social impact for the communities that we are supporting.
Q: Is there an appetite for the scheme by growers?
A: ELT has been well received by tobacco growers. The number of farmers who have joined the scheme is an indication of the faith and trust that growers have in us.
Q: Are there any new ideas, if any, that you are bringing to the sector?
A: ELT has crafted a risk-based inputs support scheme, which takes into account grower and area-specific requirements in terms of soil types and weather. We do not offer a one-size-fits-all solution.
The sourcing of inputs direct from manufacturers will also go a long way in improving our growers' margins.
Most importantly, though, with ethics as the fundamental value of our organisation, we have brought renewed peace of mind to growers at the time of selling. We have zero tolerance to any unethical conduct in all our business operations.
As an indigenous company, we treat our growers with utmost respect and seek to create a long lasting partnership for mutual benefit.
Q: Which traditional problems that are faced by growers have you addressed?
A: Our company addresses the traditional problems of inputs support, packaging, transport (through our relationship with SWIFT) as well as speedy service. We have also addressed the challenge of artificial price caps in tobacco pricing whilst bringing order and ethics in the conduct of tobacco sales.
Our value proposition to farmers is POINTS: Price, Orderly Marketing, Inputs support, New and innovative solutions, TSF service excellence and SWIFT transport partnership.
Q: What is your level of preparedness for the 2017 tobacco marketing season?
A: ELT is ready to receive farmers' tobacco and to exceed farmers' service expectations through our valuable relationship with Tobacco Sales Floor (TSF). We have already started taking deliveries from growers and we anticipate in excess of 3 000 bales for our maiden sales on March 16.
We really do urge our growers to deliver early in order to shorten their working capital cycle and to reduce interest costs.
In line with our core value of ethical conduct, we encourage growers to improve the standard of tobacco presentation and shun from any unethical conduct in the presentation of their tobacco. We are excited by the level of interest from growers countrywide and eagerly look forward to delivering service and value in excess of our customers' expectations.