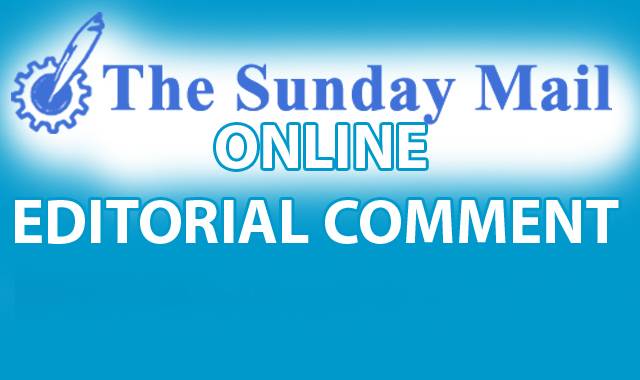 The Sunday Mail
For far too long, Zimbabwe has been the nation that eats politics.
We spoke about this on this space as far back as February 2016, as the flames of factionalism grew in the ruling party and threatened to distract Government from its key guiding objectives.
Those objectives are captured in the whole of Chapter 2 of the Constitution of the Republic.
Among others, they are listed as promoting national unity, peace and stability; fostering fundamental human rights and freedoms; national development; boosting employment creation and empowerment; ensuring food security; guaranteeing health services and decent shelter.
These are basic expectations citizens have of any modern state.
Citizens want a stable environment that encourages personal and national development, innovation and productivity.
They want to feel safe from the threat of violence. They want to advance themselves without having to grease the palms of public officers. They want water, food, housing, education and healthcare at affordable costs.
But for the better part of this millennium, Zimbabwe's Government found itself preoccupied with retaining power for the sake of retaining it.
Factional considerations entered the frame and a bad situation just became worse.
Now with elections approaching, there are some quarters that want to keep us in the morass of politicking for no other reason than mere politicking.
Thankfully, this time around, it is not the ruling party that is largely responsible for diverting attention from the very real issues of national development.
This time, it is opposition parties — principally Mr Nelson Chamisa's MDC-T — that wants national attention to be on politics rather than on livelihood issues.
President Emmerson Mnangagwa has been preoccupied with the core business of Government, which is guaranteeing the services, infrastructure and rights mentioned above.
While he is creating an environment that encourages investment, production and job creation, the opposition is threatening instability by taking to the streets to demand what they call electoral reforms.
The statements coming out of the opposition ranks point to political actors who thrive on chaos and have no interest in the kind of stability required to steer the national economy in the direction that all Zimbabweans deserve after so many years of hardship.
In addition to this, President Mnangagwa has already said he is inviting all political parties – more than 100 at the last count – who want to participate in the 2018 elections so that they all sit down together and discuss whatever issues of concern pertaining to the polls that may be there.
Now, if a platform has been created to thrash out such issues, why subsequently threaten street protests unless your only intention is to foment instability and derail current efforts to turn around Zimbabwe's economy.
The opposition is engaging in the kind of grandstanding Mr Robert Mugabe has dabbled with recently: trying to create an international perception of a Zimbabwe that is hopeless and not a fitting investment destination.
Just the other day President Mnangagwa was at the official opening of Willowton Group's refinery in Mutare.
A few days before that, he was overseeing the signing of a $4,2 billion platinum investment agreement – the largest mining deal in Zimbabwe's history — between Government and Karo Resources.
Many other things have happened and are happening.
We are talking of thousands of jobs being created. We are talking of huge potential in export earnings. We are talking of creating the Zimbabwe we all desire.
Yet others want to detract attention to divisive politics that scare away investment and keep our nation in an economic rut.
Yes, MDC-T has shown that it has a massive appetite for political mayhem as seen by the circus that has been playing out in the opposition's ranks since Mr Morgan Tsvangirai died.
In fact, they have revelled in bedlam for years now, which is why they have continued splintering and fighting each other with shameless abandon.
Not content with destroying each other, they want to extrapolate this bedlam to the entire nation, urging people to focus on political gamesmanship rather than on rebuilding their country.
It is their choice to make if they want to destroy each other, but we should not give them room to keep holding the whole Zimbabwe back.
The people of Zimbabwe are tired of this kind of politics.
The ruling party woke up to this last year, but it seems the message has not yet reached some in the opposition. The international community, too, is alive to this and many investors are keen to come and set up shop in a stable Zimbabwe that has no room for destructive politics.
We do not eat politics, and the sooner the Chamisas of this land understand this then the better for us all.