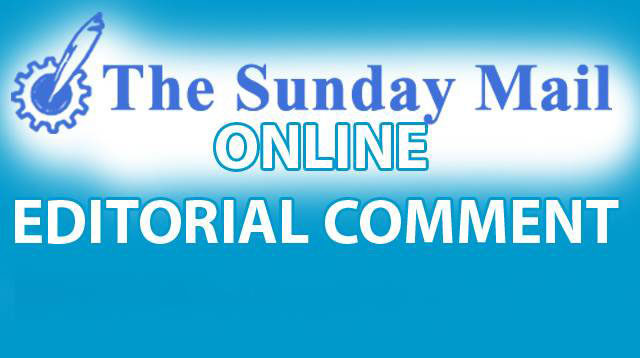 The Sunday Mail
For the past four decades, China has been one of the fastest-growing economies in the world, and one of the significant highlights of this 'economic miracle' has been its ability to lift more than 800 million people out of poverty.
The World Bank's benchmark for poverty is considered to be people who are living on the equivalent of US$1,90 per day.
In fact, it was earlier this year that Beijing announced that the final 100 million impoverished rural residents had all been lifted out of poverty by the end of 2020.
This is quite a remarkable feat.
According to China's State Council Information Office, victory in the war against poverty was mainly driven by boosting the economy to provide more job opportunities, relocating poor people from inhospitable areas, compensating for economic losses associated with reducing ecological damage, improving education in impoverished areas and providing subsistence allowances for those unable to shake off poverty through their own efforts.
This is quite instructive as the Government begins to actively pursue a multi-pronged strategy to improve livelihoods, especially of rural communities.
On Thursday, President Mnangagwa launched a US$1 million fruit and vegetable processing plant at Tabudirira Vocational Training Centre in Mutoko, whose impact on horticulture farmers in surrounding communities will undoubtedly be immense.
The biggest benefit would be boosting of incomes through cost savings that come with avoiding hiring and transporting produce to markets as far as Harare, including avoiding post-harvest losses that are inherent in the logistics of harvesting, storing and transporting perishable produce.
The launch of the plant, however, comes barely 20 days after the President launched the Bubi-Lupane Irrigation Scheme, which is expected to materially improve the livelihoods of 90 families that are currently engaged.
The model, which will create transformative greenbelts of economic activity, will be replicated around the country.
A lot of small irrigation schemes such as Chikwalakwala in Matabeleland South and Mushandike in Masvingo have already been revived.
In addition, the Government has since made it mandatory to craft masterplans for exploiting water resources in
dams that are currently under construction.
Far from being idle, our water bodies will now naturally become growth nodes for economic activities.
This seems to be the same philosophy behind the Zimbabwe National Water Authority (ZINWA)'s plan to drill more than 35 000 boreholes around the country.
Not only would this reduce distances people living in rural areas travel to get potable water, but it will underpin the Presidential Rural Horticulture Plan, which will be launched soon.
Through this ambitious programme, the Government is targeting six priority fruit trees — passion fruit, pecan nut, guava, mango, macadamia and apple.
This is envisaged to add an estimated US$2 000 per average rural household income for participating small-scale farmers within the next nine years.
But, on the overall, the grand scheme is to improve the quality of life of communities.
Therefore, ongoing plans to construct an additional 3 000 schools to ensure that learners anywhere in the country do not travel more than six kilometres to the nearest school are most welcome and would likely reduce the burden for most families.
Tied to these key interventions are life-changing projects that are being pursued through devolution, where communities are being resourced to pursue impactful projects such as the construction of clinics, roads and income-generating ventures, among others.
Apart from directly benefiting communities, such projects are capable of attracting investments and stemming the rising tide of rural-to-urban migration.
President Mnangagwa made this point clear in Mutoko last week.
"In the past, every child in rural areas would aspire to go to Harare or urban areas.
"We want to remove that mindset. We need people to work in their localities," he said, adding:
"This is rural development; that is the objective of the Second Republic."
While a lot has been done over the past three years, a lot more still needs to be done.
We have to double down and stay the course of reform that has seen us managing to grow enough food — both maize and wheat — to feed ourselves for the first time in decades.
We should continue to open up more land for irrigation and accelerate the establishment of greenbelts in Kanyemba, the Lowveld and other areas.
Investments in communities through devolution should be paced up, especially in areas that are still lagging behind.
We are definitely on the right path.
Surely, with vision, resolve and unflinching commitment, we will win the war against poverty.