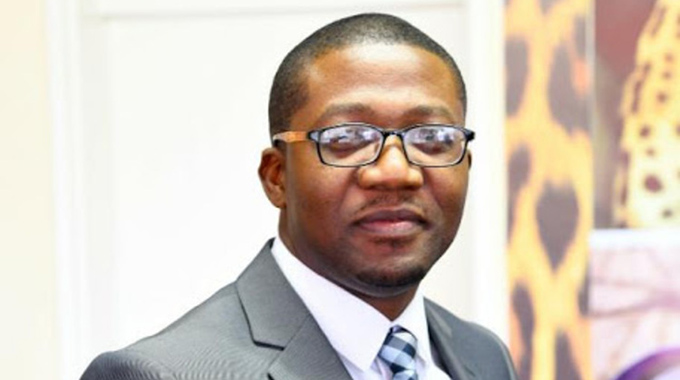 The Sunday Mail
ZIMBABWE has been a topic for discussion, with various news outlets carrying stories that the country has authorised the "killing of 500 elephants" through trophy hunting. In the wake of the debate, our Senior Reporter Leroy Dzenga (LD) spoke to Environment, Tourism and Hospitality Industry Minister Mangaliso Ndlovu (MN) to clarify the Government's position on the matter and the state of the tourism industry after reopening.
Below are excerpts:
LD: The tourism industry in the country is slowly reopening after Covid-19 disturbances, how has the progress been so far?
MN: There has been a steady rise in activity but the challenge is operators had their savings eroded as they tried to survive and most of them are struggling for working capital.
The numbers of people who have been travelling are still relatively low, especially those from foreign territories which are our source markets. Because of the pandemic, people are still taking a cautious approach to travelling and it has affected our numbers.
As it stands, local travellers have been sustaining local tourism. All sub-sectors are back in operation, but some are doing better than others. For instance, restaurants have been doing well although their operations are still subdued, allowing 50 percent occupancy on sit-in customers. The restaurants sub sector employs many young people and we are happy to see its rebound, this is why we allowed them to operate up to 9 pm. Our hope is that the sub sector continues to regrow and create more opportunities for our people.
However, there are some sectors which have been recovering at a slower pace, like Safaris.
They get most of their clientele from international tourists and because of the travel complications, they have not been able to come to Zimbabwe at the same rate as before, but we are optimistic that things will pick up soon.
LD: Victoria Falls has achieved herd immunity, through deliberate Government's strategy to avail vaccinations – are there similar plans for other tourism towns like Kariba and Nyanga?
MN: We have already done Kariba, I do not have the present statistics but they have already received their allocation for mass vaccinations.
There are plans for us to give other resort towns enough vaccines to cover all eligible populations, same applies to major entry points. Everyone who comes into the country interacts and passes through major entry points and we would like to protect Zimbabweans. We have a well-crafted vaccine programme.
LD: Locals complain that the packages at resorts are out of reach for most of them. Has your ministry looked into the cost aspect and how it is a stumbling block for domestic tourists?
MN: I don't know how many times I have answered this question, but the reality is that our local tourism products have a price for everyone.
For instance, in Harare there is accommodation which costs between US$10 and US$200. However, we note the concern raised by the market and we are working to align the costs with the general earnings of our people.
We are interacting with our players on how we can solve the cost question. You can agree with me that currently there are many costs being faced by business owners in tourism.
Take for instance, hoteliers, some of them used to import food from outside the country because it was cheaper than buying locally. On the other hand city council increased their rates by more than 300 percent, then there are licenses which they have to pay, like each room with a television has to pay to ZIMURA and ZBC for licenses. That is just a fraction of some of the costs being faced by players in the tourism industry and if we are to address the price issue we need a holistic approach.
As a Government we cannot direct that people reduce their prices or their costs, there should be a mutual understanding from all players involved in the tourism value chain on the need to come up with a tourism product that is affordable to the target market and in the end benefits everyone.
LD: There is potential of another Covid-19 wave, how are tourism businesses likely to be affected?
MN: There is a chance that the lockdown will be back and we will be affected. What this means is the recovery would need more time and we are hoping that it does not get to that.
LD: Zimbabwe reportedly gave a green light for trophy hunting for 500 elephants. Is this true and what was the rationale behind the move?
MN: That is a distortion, which I hope this story will correct. We always have a quota of 500 elephants which we are allowed to put up for hunting under CITES. This has been the case since the 1990s and from then we have never met or gone beyond the 500 elephant threshold. I don't know why international media and social media have decided to make an issue out of this now.
What we are witnessing is a prolonged attack on the hunting industry and Zimbabwe in general. As the Minister or the Director General of Zimparks, I have not made any new pronouncements relating to the issue, what happened is, a few media platforms misquoted the Zimparks spokesperson and made a story out of it.
LD: How will communities living near national parks benefit from the proceeds of the trophy hunting?
MN: There are many programmes which were designed to make sure that communities that live adjacent to national parks benefit from the resources they live near. Perhaps one of the most notable programmes is Campfire – 58 out of the 60 rural districts in the country have been accorded appropriate authority status to manage natural resources under their jurisdiction on behalf of their communities. Appropriate Authority for Bikita Rural District is being processed to make it the 59th district registered under the CAMPFIRE programme.
Communities have also benefited from Employment Creation. It is ZimParks policy to recruit workers involved in wildlife protection from the local community; meaning a sizable proportion of the Authority's workforce is from communities living adjacent to major protected areas. CAMPFIRE districts employ between six and 12 rangers for wildlife protection and engage several resource monitors at wards levels. Some community members are employed in the fisheries and tourism industries and downstream activities. For example, the Kapenta industry employs not less than 400 workers. There is more, I tabled a comprehensive report in Parliament on this matter recently.
LD: Zimbabwe has a growing ivory stockpile which it cannot sell because of the CITES convention, how would the ivory sales, supposing that it somehow happens, help conservation efforts in the country?
MN: The ivory stockpile we currently have is worth between US$500 million and US$600 million. If we could sell it, we would be able to fully finance our conservation efforts from installing alternative water sources in our national parks, to funding anti-poaching activities, buying enabling equipment for Zimparks.
Communities surrounding these national parks would benefit more from national parks through investments in infrastructure, this is particularly important because when locals derive value from their wildlife, they become the first line of defence and it reduces issues like poaching in the long run.
It is a pity that there are these restrictions which we believe should be relooked into and changed. In a natural ecosystem when a tree dies, let's say in a national park, we do not touch it, we leave it to rot and become manure which will feed other plants and trees.
We would expect the same when an elephant dies naturally, it should feed back into the ecosystem to take care of the remaining herd and other species that we have. If we create and maintain that cycle, our conservation may become self-sustaining.
LD: What benefit does Zimbabwe derive from being part of CITES?
MN: Make no mistake, there are benefits of being in CITES and Zimbabwe is committed to being part of that global community. There are thousands of protected species which need collaborative effort to ensure that they do not go extinct.
There are a number of areas we just feel there should be dialogue and possibly a change of approach, especially relating to our elephants. We believe CITES are adopting solutions which are not scientifically proven for us. Elephants may be facing extinction elsewhere, but in Zimbabwe their population is above our carrying capacity. This means there should be an approach that speaks to our realities, not a one size fits all.
We believe we can use CITES as a platform to teach other countries about conservation, so they can begin to recover some of their depleted species. We derive satisfaction from teaching others because at the end of the day, global conservation wins. There simply is need for dialogue so that we can find each other and make them see things from our standpoint. We continue to engage with other players on the platform on issues we feel we should be heard and understood.
LD: Over the past five years, 220 people have lost their lives to human wildlife conflict. What is Government doing to minimise this?
MN: The reality is that wildlife in Zimbabwe is owned by Zimbabweans. What it means is there is a collective responsibility to make sure we preserve our natural resources and heritage. We have a number of programmes we are rolling out to reduce human-wildlife conflict, this includes community training for people who live adjacent to national parks to ensure that they know and understand animal behaviour. This allows them to be able to predict when there is looming danger.
There are a number of factors which influence human-wildlife conflict; these include loss of pasture and habitat, shortage of water. If you see most cases are recorded when animals, especially elephants, attack community members at water sources. On that front, in most of our parks, we are installing solar boreholes that feed water into reservoirs. Some private players are also doing the same. We also had situations in which elephants would invade fields and destroy crops.
What we have done in such cases is we have tried to ensure there are parks personnel within communities where crop destruction is rampant, but sadly sometimes when people reach out to authorities a considerable amount of loss would have occurred.
In any case where people feel there is a possibility of attack from animals, they should call our national parks, who are capacitated to deal with such cases.
Unfortunately, in some cases we have to take down the animals that would have become habitual offenders when it comes to human-wildlife conflict.
We also try to teach communities on the dangers of poaching.
Poaching creates animosity between animals and communities, especially animals that have a strong memory. If someone aggrieves them and a chance encounter happens, they are likely to remember and become aggressive.
However, the CAMPFIRE project mitigates human-wildlife conflict in that it gives the community a collective sense of ownership. That way communities become the first line of defense against poachers and become active participants in our conservation efforts.
We are drafting our wildlife policy which will bring more strategies that tackle human-wildlife conflict, adding to what we already have. This is something we take seriously because one life lost is one life too many.