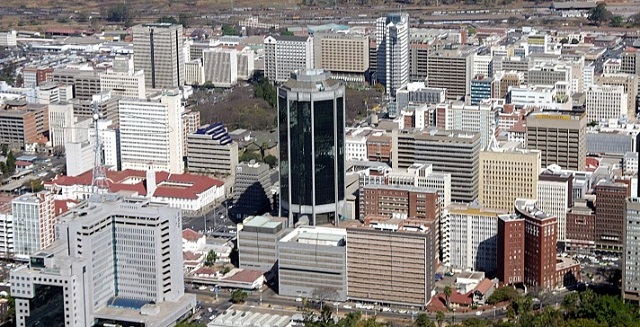 The Sunday Mail
Our past and future – as indigenes who share the same totems, villages, urban spaces, joys and pains – is inextricably linked.
As President Emmerson Mnangagwa presciently exhorted on July 29 on the eve of the watershed harmonised elections: "We remain one people, with one dream and sharing one destiny. We sink or swim together, which is why in unison we must sing one national anthem."
Just as our forefathers – who were dispossessed of their land, discriminated against and abused after colonisation in 1890s; violently put down in the heady days of activism in the 1950s and 1960s; and shed blood together in the trenches to fight colonialism in the late 1960s to 1978 – we are all inexorably bound to share the same future.
Although the current toxic political tribalism – which has been made worse by a clutch of opposition political parties under the MDC Alliance banner who against reason refuse to concede defeat – might succeed in muddying the waters in the short-term, it will certainly not prevail against the incoming Government's almost maniacal determination to succeed.
Sway over urban councils
But the opposition – as Tendai Biti, one of the principals of the MDC Alliance, told reporters last Wednesday – believes it "holds the keys" to Zimbabwe's economy, which should be comforting news for those urbanites still stunned by the opposition's electoral loss and even more stunned by the decay in infrastructure and poor service delivery.
Blissfully ignorant of the task that lies ahead, the MDC Alliance – which retained its control of urban local authorities – seems content with folding its arms in the hope that the economy crumbles.
And ignoring the country's voting demographics – where dollar-earning rural farmers continue to vote Zanu-PF while urbanites continue to sulk – the MDC Alliance believes a deteriorating economy provides it with the best prospects to capture power in future.
It is an illusion, a mirage.
The reality is that they hold sway over urban authorities, and those urban spaces are crying for attention.
In Harare, they won 44 of the capital city's 46 wards. Zanu-PF won one (Ward 4 – Sunungukai Matinyanya), while ZIPP won Ward 45 (Georgina Mandaza).
In Bulawayo and Gweru, the opposition party won all 29 wards and 18 wards respectively. In Chitungwiza, they control 21 out of 25 wards. The other four were claimed by Zanu-PF – Ward 3 (John Matiyenga); Ward 4 (Reginald Mashingaidze); Ward 13 (Kiven Mutimbanyoka); and Ward 20 (Innocent Jenje)
To the east in Mutare, the opposition controls 18 out of 19 wards, with the other won by an independent candidate (Ward 19 – Calvin Matsiya).
It is the same pattern in Bindura, Marondera, Chegutu and Chinhoyi, among other towns and cities.
The task ahead
Just as Zanu-PF has a Herculean task in mending and growing the national economy, the MDC Alliance has a big job at local authorities.
And if they have the keys to the economy, as they love to claim, now is as good a time as any to use them.
Since August 30, 2003 when MDC gained control of the majority of urban centres, cities and towns have been outposts of opposition politics.
And since then service delivery has been progressively declining.
On page 19 of their 2018 election manifesto, the opposition said: "It is obvious that all Zimbabwe's cities and towns are in a state of decay characterised by collapsed infrastructure, overcrowding, slums and other forms of informal settlements.
"In Harare, Julius Nyerere Way, Robert Mugabe Road, Mbuya Nehanda and Chinhoyi Street in particular, more than any other streets in Zimbabwe typify the extent of the decay. Like Monrovia, Freetown, Kinshasa or Luanda, these streets are like overcrowded post-war rum shackles (sic)."
Yes, rumshackles, not ramshackles: mutown madhakwa.
Expectations
Much of the MDC Alliance campaign message centred on very lofty promises, but residents do not expect much: they simply want working and functional cities. They want cities that are easily navigable, whose roads are trafficable and well lit.
They want traffic lights that work and a cityscape that is litter-free and aesthetically sound so as to be worthy of a capital city.
Further, they want taps with running water. Most importantly, they need functional council clinics that are well stocked with basic drugs.
Navigable city
Promoting a navigable city necessarily entails a comprehensive city masterplan that emphasises the need for modern and functional traffic lights, an efficient intracity transport system for commuters, a surveillance system that maintains order within the central business district, and well-equipped and visible municipal police.
Most of the traffic lights in the city are currently dysfunctional, and not only do they need to be repaired but they also need to be modernised in line with international best practice and standards. Most cities around the world are shifting towards traffic signal countdown timers. These let motorists know when a traffic light will change from green to red, leading to greater safety.
The current practice within our cities for motorists and pedestrians to scurry to beat traffic lights and junctions is outdated. There is also need for an inter-agency effort to improve surveillance around the CBD through rigging cameras that can help to enforce both the law and by-laws.
Last week, there were reports that the Botswana Police Service has since completed installing surveillance cameras in strategic areas around Gaborone. Such a technological intervention will also need to be complemented by municipal police, and instead of deploying a phalanx of officers to patrol the CBD, an easy route would be to deploy vehicular patrol, which enables fewer officers to comb some of the city's hotspots.
Also, there can be a smart way to manage the mushika-shika menace through deploying a cheaper, efficient and reliable intracity transport system. This has been used successfully in Abuja (Nigeria) and Dar es Salaam (Tanzania).
Already, earlier this year, an American company, Concept Media Group, made a pitch to council to introduce electric buses, but absurdly, the then city council tried to force the company to change its plans so that it also covers the country's suburbs. In sum, residents do not expect bullet trains, trams or light rail in the city – at least not yet – but they expect modern intracity transport.
Potable
But all these aforementioned projects might seem to be vanity projects, especially in cities that are presently in the grip of ancient and primitive diseases such as typhoid and cholera.
In particular, cholera, which is now stalking the capital city, has since thrown down the gauntlet to the new city fathers. The water and sewer systems need urgent attention.
It is time for council to put its house in order, especially after bungling the $144 million water deal with China National Machinery and Equipment Import and Export Corporation to refurbish water and sewage treatment plants.
The project, which began in 2010, was supposed to have been completed by 2014, but it has now become one of the most long-drawn-out the Chinese have had to implement in Africa.
And sadly, some residents are now paying for this ineptitude with their lives.
Recreational facilities
In some countries, recreational areas, as used to be the case before the decay set in, are convenient health centres for exercising, resting or steaming off.
They also created employment through the human resource that was needed to maintain them. In Glen Norah's recreational park, where the current mayor Councillor Gomba hails from, there is even a small dam that used to attract fisherman from far and wide.
But over time, all that has all changed. Various council stadia are now decrepit.
All this needs to change.
Funding turnaround
Viewed differently, the inherent infrastructure deficit in local authorities presents limitless business opportunities for investors. Tenders for street lighting and road rehabilitation are quite lucrative enough to attract serious investors.
But HCC seems to be inexplicably failing to raise funds or finding private partners to undertake these overdue projects. All that is needed is a cogent business plan through which businesses can recoup their investments.
And therein lies the problem. Council books need to be audited and qualified by independent auditors. Again, council revenue collection capacity has to be improved.
With the water department contributing more than 80 percent of revenues for Harare, the city fathers somehow have been prevaricating on rolling out prepaid water meters that can help improve collections. It is arguable that water can be privatised while at the same time providing safety nets for vulnerable members of society.
A solid balance sheet that is supported by the ability to collect revenues can serve as collateral to raise funding for infrastructure projects or attract investment for the same.
Resuscitating municipal bonds needs to be considered, but again, this depends on the city fathers being transparent and innovative in the way they structure financial transactions.
Considering the backlog that presently exists in infrastructure projects that need to be undertaken in cities, it might be opportune to attract long-term investors that are looking for a decent return.
Overall, the importance of local authorities, which are the coalface for investors and for an ever-demanding urbanities, cannot be overemphasised.
So, it is not going to be easy and the sooner the MDC Alliance wakes up and smells the coffee, the better.
If they say they have the keys, well now couldn't have been a better time to use them.
But, as has been argued before, our future is inextricably linked.
There comes a time when we need to shelve politics and work together, and this needs to be the time. Continuing to deepen political tribalism will make it even more difficult to extricate ourselves from the rut we currently find ourselves in.