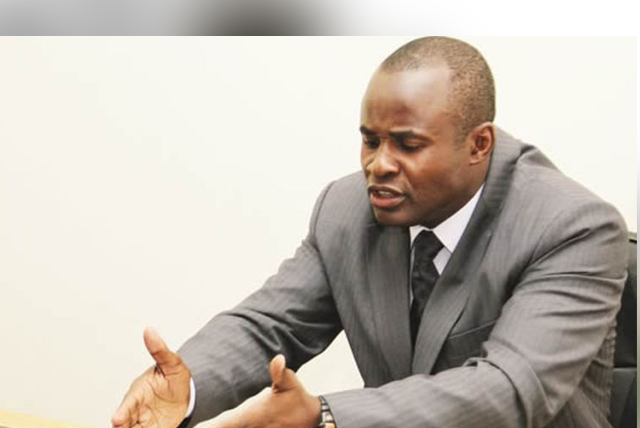 The Sunday Mail
The Sharp Shooter Vukani Madoda —
"Go to hell MDC, go to hell Morgan Tsvangirai." So screamed the Norton independent House of Assembly representative "Cde" Temba Mliswa as he exorcised himself of the ghost that was haunting him in recent weeks.
Oh, what an outrage Mliswa fermented within MDC-T! Mliswa, oh Mliswa. Was it that easy to dump the MDC-T with no remorse whatsoever?
If Mliswa can so quickly see that MDC-T belongs in hell, what is stopping others from seeing this self-evident truth after so many years of opposition treachery?
MDC-T must feel that it is the most abused party on Earth. They were already dreaming of electoral victory in 2018 simply because Mliswa had won a by-election in Norton as an independent candidate.
They thought they had found the formula to making a nightmare a reality. They were singing about how the "end game" had come, never mind that this so-called end game has existed in feeble opposition minds since 1999.
In 2008, the treacherous cabal in the opposition ranks was hailing that same "trump card" when they enabled the election victory of another independent candidate in the Tsholotsho North Parliamentary election.
No sooner had that independent candidate in 2008 won the constituency did he too immediately realise the folly of frolicking with MDC-T, and beat a hasty retreat to the welcoming bosom of our enduring revolutionary party.
While MDC-T thought they were smart, very smart, in not standing against Mliswa in the recent Norton by-election; and while they thought, albeit as foolishly as cub hyenas that smell of goat, that Mliswa was their salvation and their route to general election victory, Mliswa himself had other ideas.
But it is not just Mliswa who has those ideas. Just take a strong hard look at the ideas of the mulled 2018 coalition against Zanu-PF.
Take a look at Nera and see for yourself who amongst them can be trusted half as much as MDC-T trusted Mliswa. Coalition my foot!
This animal called coalition may as well go and bury itself because it cannot live in this world. Nothing of that sort is coming. Nothing at all. Ask Mliswa if he is interested in cavorting with MDC-T. Ask Mujuru if she is keen to be put in the same basket as Tsvangirai.
With Mliswa and company so loudly de-campaigning MDC-T, Zanu-PF does not have much to do in terms of further discrediting and already discredited political opposition.
Only the gullible continue to support MDC-T in this day and age. Not even Tajamuka or ThisFlag or those that come to town with their hashtag and social media childishness want to be associated with MDC-T.
Just about everybody is well aware, and agrees with VP Emmerson Mnangagwa, that if you dream that Zanu-PF will be elected out of office any time soon, you should beg the gods to wake you up from that terrible and nightmarish slumber because it will only cause you dismay, despair, depression, dejection, desolation and despondency.
At some point not too long ago, Mliswa dreamt that Zanu-PF would not be the rulers of this land. But he immediately did some soul-searching and asked his gods to wake him from that nightmare.
As soon as he woke up, he found himself cocooned in the office of Zanu-PF National Political Commissar Cde Saviour Kasukuwere. He had tea and biscuits with the commissar as he revealed the nightmare that he had been woken from; a nightmare of a country without Zanu-PF's able leadership.
Tsvangirai would have none of it. He wanted Mliswa to continue having the same nightmare that the MDC-T leader has been having for the past 17 years. He wanted companions in his misery.
And so Tsvangirai could not attend Mliswa's by-election victory. Mliswa now needs treatment for the trauma he obviously has after that horrible nightmare he had.
He now knows that such nightmares belong in hell, which is why he is telling Tsvangirai and his personalised MDC-T party to go there forthwith.
Evan Mawarire had this nightmare too, and he immediately sought succour in the United States. His fellow keyboard activists back in Zimbabwe are grappling with the nightmare, and they want nothing to do with it any longer hence the divisions we are seeing in their ranks today.
Maybe, like Mliswa, the gods will hearken their pleas to be released from their feverish dreams of a never-never world without Zanu-PF and they too shall be free of their nightmares.
Dubulaizitha!