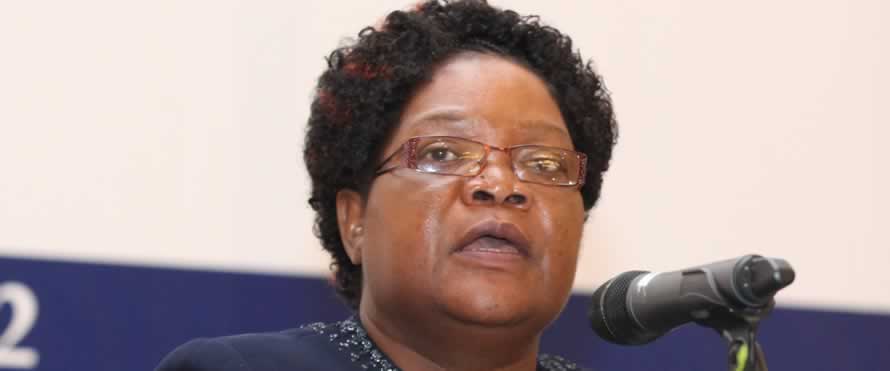 The Sunday Mail
Tinashe Farawo in MARONDERA
Vice-President Joice Mujuru yesterday said Government was fully behind Finance and Economic Development Minister Patrick Chinamasa in his mandate to lead the country's economic turnaround.
She also criticised some Government officials for "spending a lot of time in their offices" instead of interacting with key industry players with a view to developing the economy.
The Vice-President, who was addressing the Zanu-PF Mashonaland East Provincial Women's League Conference here, said it was important for all Zimbabweans to rally behind the Zimbabwe Agenda for Sustainable Socio-Economic Transformation (Zim Asset).
She added that while Zanu-PF fought for the country's independence without a budget, Minister Chinamasa had given Zimbabwe economic guidelines through his National Budget presentation.
"There are a lot of people saying our Finance Minister is not good enough. Some say, 'How can a lawyer be the Finance Minister? (President) Mugabe is only taking his cronies.' What I can tell you today is we are fully behind him and we will support him.
"As if that is not enough, you have some in the Ministry of Industry and Commerce who think their job is to stay in offices in Harare. Go to the communities and encourage our people to produce and work hard.
"The party liberated this country without a budget. They can control money, but can they control our minds? Let's make sure that as Zimbabweans, we work hard and produce so that we can have food security at household level."
Vice-President Mujuru took a swipe at some farmers who expected free Government inputs without producing.
She said the Zanu-PF Government was focusing on food security at household level and a decent living for all Zimbabweans as enunciated in Zim Asset.
"This is our motto: food security for everyone regardless of their political affiliation. But, unfortunately, we have some of our people who are not doing what they are supposed to do at the farms.
"They got very productive farms, but are doing nothing. You hear them boasting of large pieces of land. If you are that kind of a person, you are letting the country and those who fought for this country down.
"Imagine those millions we have wasted in importing maize, yet we can grow it ourselves. This year, the Presidential Input Scheme has made sure that every family has enough food. Let's continue to work hard as women so that we can produce enough food."
Yesterday's conference was attended by Politburo members Oppah Muchinguri, Olivia Muchena, Sydney Sekeramayi and David Parirenyatwa, among other senior party officials.