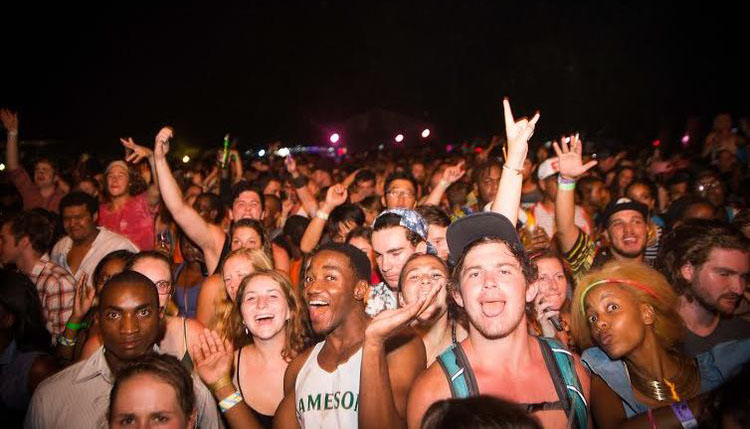 The Sunday Mail
VICTORIA Falls is arguably one of the best tourist destinations in the world, which also makes it a befitting venue for one of the biggest music fetes in Africa.
Since its formation a few years ago, the Vic Falls Carnival has grown to become a powerhouse on the continental festival circuit, attracting thousands of revellers from across the globe.
The festival, which takes place from December 29 to New Year's Eve every year has seen some of the finest artistes in Africa spicing up the amazing New Year crossover extravaganza.
This year's edition is set to be explosive with loads of exciting activities and top artistes from across the continent taking to the stage. Some of the artistes set to perform include Black Coffee, Ammara Brown, Mi Casa, The Kiffness, Mampi, Tresor, Jason Le Roux and Flying Bantu to name just a few.
Being one of the most sought-after DJs in the world with slots at top notch events and venues, Black Coffee has been known to deliver mesmeric sets whenever he is behind the decks.
His debut at this year's Vic Falls Carnival will certainly light up the event that already has a reputation for having an exhilarating party atmosphere.
With an endless list of hits that include "Your Eyes", "We Dance Again", "Turn Me On", "Superman", "Rock My World" and "Come with Me" to name just a few, his performance on December 30 is definitely something not to miss.
Tresor and The Kiffness are not new to the carnival stage and having pulled off exceptional performances when they graced the event last year, fans should expect amazing sets from the artistes.
Ammara Brown is one of the artistes who has been doing very well not only on the Zimbabwean music scene but also regionally. Her stage performances are always full of energy, which makes her one of the artistes not to miss at the carnival.
The famous train and bush party makes a return with organisers giving it an African theme whereby revellers are expected to dress up in traditional African fabrics, paint their faces and bring masks for the epic soiree.
Unlike in previous years when the major concert would take place on the final day of the carnival, the format has changed this time around with two major concerts set to take centre stage on the last two days of the festival.
The New Year's Eve party, which has been dubbed the Unity Concert is set to be explosive with people being encouraged to bring their national flags, paint their faces with colours representing their roots and unite in celebrating the countdown to 2018.
Speaking to The Sunday Mail Leisure, event and festival marketing director Charlotte Kanter said that it would be a non-stop adventure with the best of African artistes and a crowd of music lovers from around the world.
"We always choose a mixed line-up of African artistes and we are so excited to be adding Africa's biggest act Black Coffee this year which will be one not to miss," said Kanter.
"We are also happy to welcome Mampi who has an electric on-stage performance so basically we just looked for a great line-up where there is an at least one act to appeal to everyone."
She added that they will be adding more acts to the list of performers in the run-up to the event and advised people to be on the lookout for updates on the event's social media platforms.
Shedding more light on the format, she said they were expanding the activities to make it more exciting for visitors.
"We have expanded the festival this year to have two full concerts' instead of one. Of course, the African Carnival Train and Secret Bush Party is always a huge highlight and we encourage attendees to get dressed up in masks, paint their faces and wear traditional fabrics.
"From there we have our piping hot Warm-up Concert on the 30th with Black Coffee and our Unity New Year's Concert."