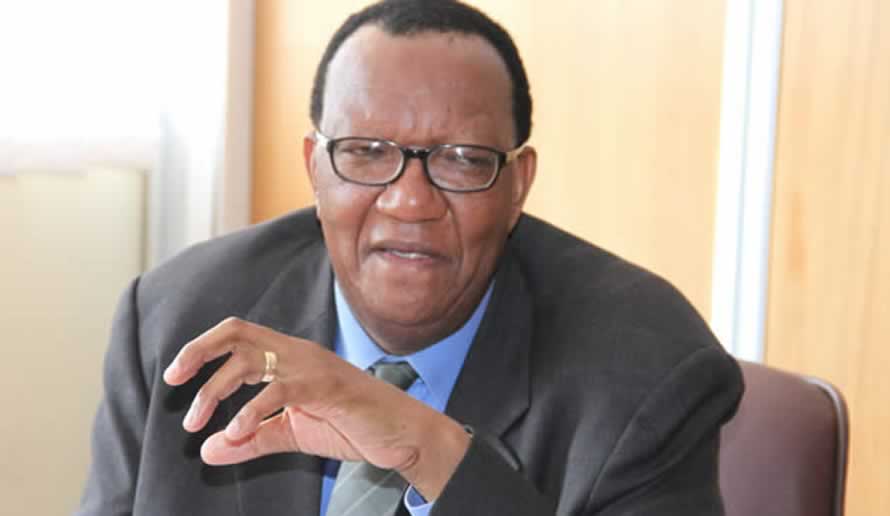 The Sunday Mail
Livingstone Marufu and Debra Matabvu
Maize growers will be paid on time this summer marketing season as Government and other stakeholders have set aside US$450 million for countrywide grain purchases. In addition, authorities are installing maize storage and drying facilities and purchase points across all districts to ensure swift transactions.
The Sunday Mail understands that Treasury has set aside US$62 million, with the Agriculture Marketing Authority and the Grain Millers' Association of Zimbabwe mobilising US$80 million and US$312 million, respectively, for the marketing season which opens in April/May.
Agriculture, Mechanisation and Irrigation Development Minister Dr Joseph Made told this publication, "We have put in place measures to ensure every farmer who delivers his or her maize crop to our Grain Marketing Board depots is paid immediately. Each farmer should have a bank account so that his or her money is deposited there.
"Farmers must not fear delayed payments as we have already secured some of the funds from Treasury, which has set aside US$62 million. Ama is on the verge of securing a US$80 million facility while the Grain Millers Association has assured us that it will buy 800 000 tonnes of maize.
"We have set up satellite depots in remote areas to ensure produce and inputs are delivered on time. We can assure farmers from the furthest part of the country that POSB, Agribank and CBZ Bank point of sale machines will be available there and that their money will be transferred into their bank accounts. We don't want farmers to travel long distances as the rains have destroyed roads therefore we will help them in this way."
Minister Made said most farmers are ready to harvest, highlighting that 195 combine harvesters will be used under Command Agriculture.
He said, "This year, we have some driers at all of our depots to ensure that those who come with grain with high moisture content won't be turned back like in previous seasons. In terms of the total harvest we are expecting, I don't want to speculate, but we have enough food requirements in the country, with our strategic grain reserve surpassing its maximum requirement of 700 000 metric tonnes.
"At household level, all farmers have enough maize, and at the national level, I have no doubt that the national requirement will be met this year."
Earlier last week, Minister Made told the Parliamentary Committee on Peace and Security that authorities are also focusing on winter wheat, with planting expected to begin on April 21.
"The winter cropping programme is targeting wheat and potato production. A total of US$140 million is required to support 70 000 hectares of wheat. Some 8 400 metric tonnes of seed are required, and so far, 3 200 mt are now in place and seed companies are still preparing the remaining 5 400 mt.
"We anticipate to start planting on April 21. Some farmers are now harvesting their maize so that they can plant wheat. We require 35 000 metric tonnes of compound D fertiliser and we now have it. We have also secured adequate top-dressing fertiliser, and we have it. In addition, we also have enough lime; 70 000 metric tonnes. "A total of 65 000 ha of wheat will be funded by Sakunda, while 5 000 ha will be funded by National Foods, which is a major wheat user. Northern Farming Company will fund 5 000 ha, Stay Well Company will fund 5 000 ha while the remaining 5 000 ha will be supported by other private sector players."
GMAZ chairperson Mr Tafadzwa Musarara chipped in, "We stand by our promise to support Government initiatives like the targeted Command Agriculture scheme. We will buy 800 000 tonnes of maize as we have promised earlier, and will certainly buy some of the grain under the programme."
Zimbabwe's requires 1,8 million metric tonnes of maize to meet annual human and livestock demand.
The country expects to hit the target on the back of favourable rainfall and Government's massive Command Agriculture scheme which has contracted thousands of farmers.
This envisaged output will cut the grain import bill by US$200 million, and see agriculture contribute at least 50 percent of raw materials to the manufacturing sector.
Sorghum production has also increased by 118 percent from 86 000 hectares last year, while pearl millet farmers planted 124 088 ha compared to last year's 56 000ha.
Communal farmers planted 724 735 ha of maize, A1 farmers 192 703 ha, A2 farmers 152 227ha, old resettlement farmers 114 991 ha and small-scale commercial farmers 46 234 ha.
In addition, peri-urban farmers planted 12 734 ha of the crop.